Paper Rex are headed into Valorant Champions as one of the favorites to win it all, after an impressive second-place finish at Masters Copenhagen.
That said, their first opponent in Group A may just be the one team they didn't want to play.
PRX will face off against Edward Gaming, the first Chinese team to make it to an international Valorant event, in their Champions opener.
Edward Gaming are coming into the tournament as the ultimate dark horse. Chinese Valorant has never been showcased on the global stage, but the team are already looking formidable following their undefeated run through the East Asia Last Chance Qualifier.
---
---
Paper Rex play China's Edward Gaming in Group A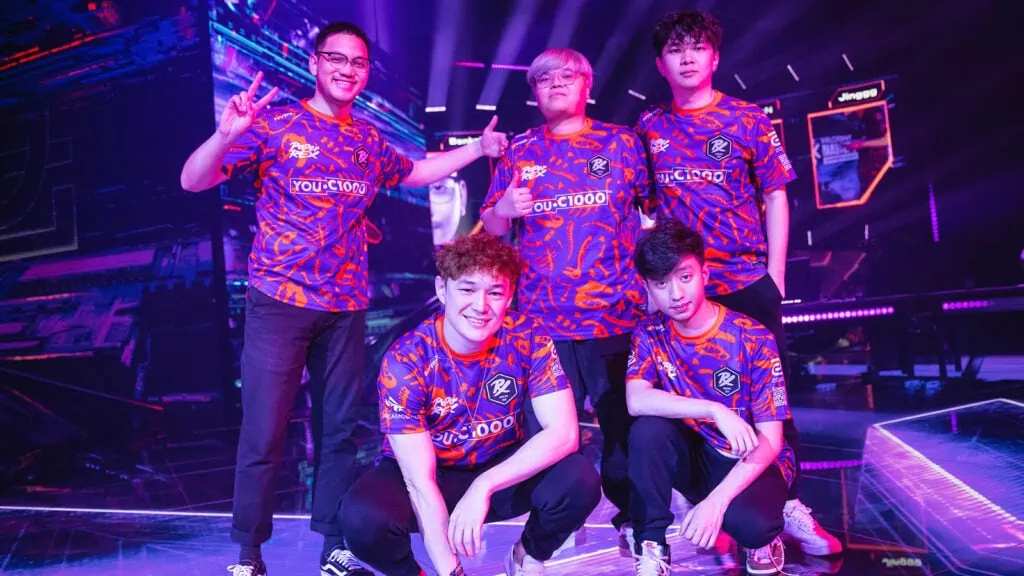 In an appearance on the Plat Chat podcast, PRX in-game leader Benedict "Benkai" Tan said that EDG were actually at the top of the list of teams they didn't want to go up against.
"We were discussing the teams from LCQ that we didn't want to face and EDG was at the top of that list," he said.
PRX were originally set to scrim EDG in the coming days. But after the Champions brackets were revealed, the team immediately canceled the scrims.
However, the squad's apprehension to face EDG may come more from their experience against Chinese teams in CS:GO, than any particular fear of EDG.
"It comes from trauma that we had as a CS team facing TYLOO back in the day," he laughed. "We'd just get demolished by them over and over."
In 2018, TYLOO became the first CS:GO team from Asia to make it into HLTV's top 10 rankings, after placing second at Intel Extreme Masters Shanghai and taking down European juggernauts like Virtus Pro and Gambit.
"When China came into Valorant, we were like, 'Oh my God, we don't want to face another Chinese team like that again,'" added Benkai.
However, PRX have practiced against EDG in the past, and Benkai says that it wasn't as bad as they thought it would be. "It's going to be a close game," he teased.
PRX are also not the same team they were in CS:GO. The Singapore-based squad has made their own mark on the history books as well, becoming the first APAC team to make it to a Masters grand final in Copenhagen.
Valorant Champions will run from August 31 to September 18 in Istanbul, Turkey.