When 12 of the world's best Valorant teams gathered in Iceland for VCT Stage 1 Masters Reykjavik, all eyes were on North America and EMEA.
But when all the dust had settled, Europe was out of the picture altogether. Instead, Brazil, Japan, and Southeast Asia stood tall, making it to the top four of the tournament.
Paper Rex, in particular, demanded that the world take notice. The VCT APAC Stage 1 champions had made quick work of the regional competition, but no one knew how they would fare on the international stage.
At Reykjavik, Benedict "Benkai" Tan and his team shocked The Guard and G2 Esports, taking both matches in clean 2-0 sweeps. Their unorthodox double duelist composition, by then no longer favored in the meta, found beautiful success, thanks to the fearless aggression of both Jason "f0rsakeN" Susanto and Wang "Jinggg" Jing Jie, and solid team play.
But how did the team go from jostling for the top spot in APAC to the undisputed kings of the region, and a global contender, in just a few months?
---
---
Inside Paper Rex's rise to the top of APAC Valorant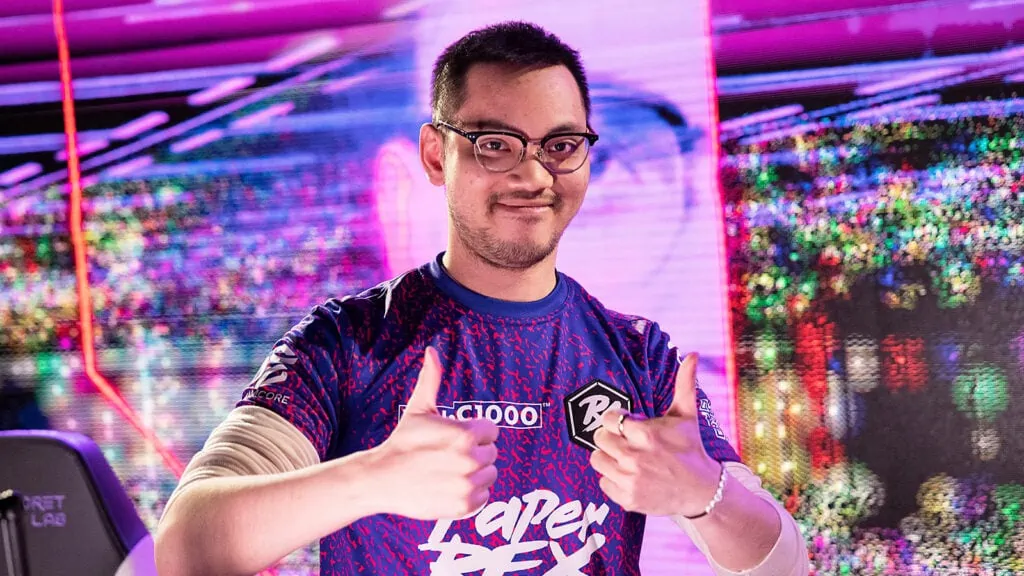 The team's success can be traced back to the addition of Jinggg last year. Toh "shiba" Zhang Teng left the team after Masters Berlin 2021 to complete his national service, which meant the team was in need of a new fifth man.
"Jinggg had already established himself as one of the top players in SEA," Benkai told ONE Esports in an exclusive interview. "When we first entered the scene, we were losing to his team most often."
The team decided to trial Jinggg for a couple of practice sessions together, which only proved that he was the last piece of the puzzle for them. "After seeing the way he communicates and plays, it was pretty much a no-brainer for us," said the 25-year-old in-game leader.
To help integrate Jinggg into the team, Paper Rex allowed him to play the agents he was most comfortable with. "Jinggg had played mostly duelists, so we adopted a double duelist composition for quite some time before slowly incorporating other agents," explained Benkai.
That said, Paper Rex believes that the way forward in Valorant is for all five players in a team to understand and be able to play every single role. This gives them a wider variety in terms of agent composition, and the team has not been afraid to implement drastic role swaps in official matches.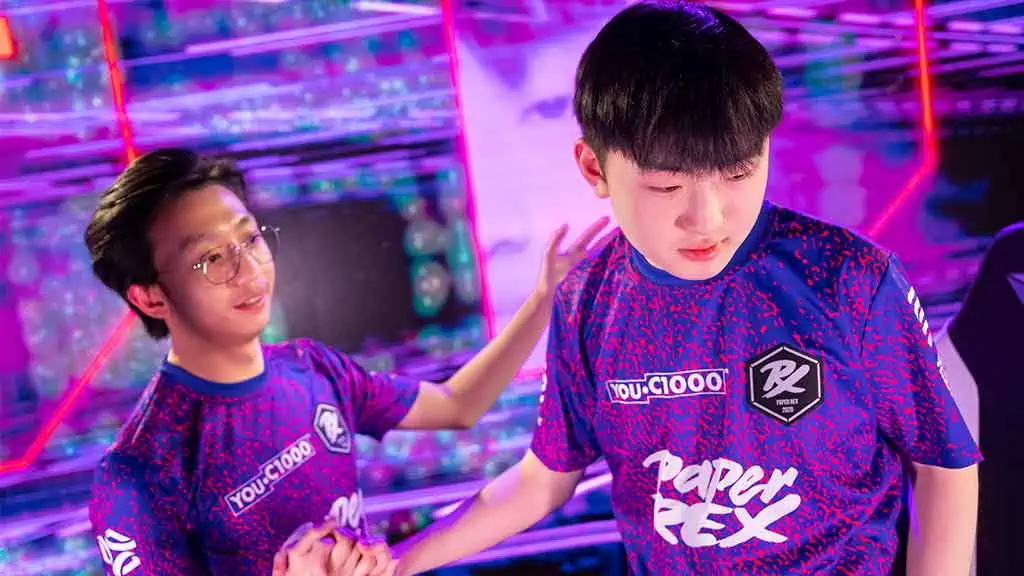 Against Blitz Esports in the VCT Malaysia and Singapore Stage 2 Challengers group stage, Paper Rex pulled out a ballsy triple duelist composition on Breeze – with Benkai on Phoenix and f0rsaken on Sova – and still won the map decisively.
"I used to be the main sentinel player, but since Jinggg joined, I had to pick up other roles as well," said Benkai. Everyone on Paper Rex understands intuitively how each role should be played, which has helped the team tremendously in the long run.
The team has also gained a reputation for daring to experiment with novel compositions and so-called off-meta agents. At Masters Reykjavik 2022, Paper Rex notched Yoru's first-ever win on the international stage, defeating G2 Esports on Bind.
"Our team is always trying to make a new meta," said f0rsakeN. "We don't like to copy other teams' compositions. We believe we can make any agent work."
---
---
Paper Rex has never stopped experimenting with new agent compositions in order to keep things fresh. In recent matches, the team has begun putting both Jinggg and f0rsakeN on Chamber, an agent they did not play at all in Iceland.
"You can't keep playing the same composition all the time," said Jinggg. "People will study and anti-strat you."
"Chamber is a good fit for duelists," he added. "On Chamber, you can go aggressive because he can teleport away quickly. This allows you to make more plays and get out of bad situations."
The key to the team's success may lie in the sheer confidence they have in their mechanical skill. This is a team of incredible aimers, and they know it. "We believe that our aim is insane," said f0rsakeN. "Our game plans are just so much easier to execute because we're confident in our aim."
That confidence was on full display in the recent VCT Malaysia and Singapore Stage 2 Challengers group stage. Paper Rex bounced back from a surprise loss against LaZe, going on to sweep Bleed eSports in the lower bracket. In a rematch with LaZe in the grand final, Paper Rex took the series 3-0.
The Stage 2 champions of Malaysia and Singapore now have their sights set on the APAC event, where they will be looking to defend their title against the best the region has to offer.
READ MORE: How to get the free 2022 Pride bundle in Valorant