Swedish pro player Jacob "Pyth" Mourujärvi has signed with Bleed eSports, a Southeast Asian esports organization based in Singapore.
He is the first European player to relocate to Singapore to compete in the upcoming VCT 2022 season.
Pyth's run with G2 Esports during the VCT 2021 season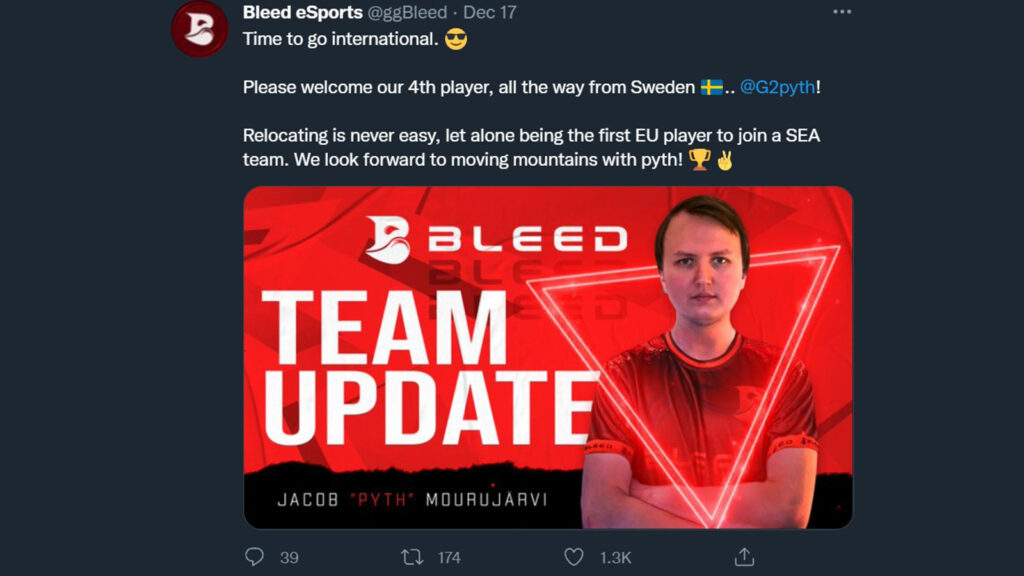 The 28-year-old pro player made the switch from CS:GO to Valorant in May 2020 and quickly won multiple tournaments with G2 Esports. The team won seven-straight Ignition Series events and became the Valorant kings of Europe.
G2 Esports struggled to produce similar results when Riot Games begun the Valorant Champions Tour (VCT). Pyth was eventually benched by G2 Esports on June 24, 2021, after the organization signed Wassim "keloqz" Cista to the roster.
Since being benched, Pyth has been on G2 Esports' inactive roster until he was released from his contract on November 13, 2021. Now a month later, Pyth announced he has signed with Singapore-based esports organization Bleed eSports for the upcoming VCT 2022 season.
---
---
Bleed eSports is set to complete in the upcoming VCT 2022 season in Southeast Asia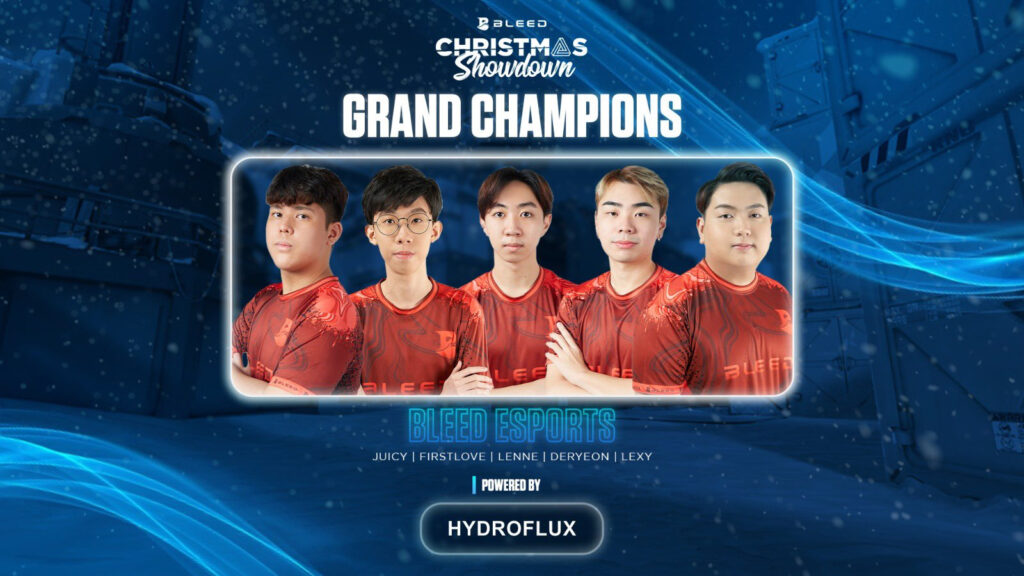 Bleed eSports was founded on September 30, 2021. The organization signed members from Team UwU's Valorant roster as their first esports team.
The Singaporean team has been competing in various online events in the Southeast Asian region. Their most notable tournament victory was when they won their own Christmas Showdown event. The Singaporean squad defeated Malaysian squad Kingsmen in the final, 2-0. 
The team has completed their six-man roster for the upcoming VCT 2022 season. Aside from adding Pyth, the Singaporean organization has also signed Swedish Valorant pro Max "maxie" Lönnström as the team's in-game leader.
Bleed eSports' Valorant roster
Lee "LEXY" Jun Hao Xavier
Darren "FirstLove" Mok
Lim "lenne" You Xiang Lionel
Derrick "Deryeon" Yee
Jacob "pyth" Mourujärvi
Max "maxie" Lönnström (IGL)
Bleed eSports will be one of the teams to look out for when the VCT 2022 season begins in February.
READ MORE: Valorant Agent 19: Codename, background, abilities, class, release date