Jett mains actually get to have the most fun in Valorant.
Riot Games is handing out limited edition Jett sneakers to a select few pro players and streamers, including Team Secret's Jayvee "DubsteP" Paguirigan and DRX's Goo "Rb" Sang-min.
The sneakers look very similar to the ones Jett was sporting in the "Can't Slow Me Down" KPOP music video released earlier this year.
The track featured popular music artists like lIlBOI, Mirani, and GroovyRoom, but also provided a glimpse of Jett's personal interests.
---
---
Riot Games teams up with Mother Ground to create limited edition Jett sneakers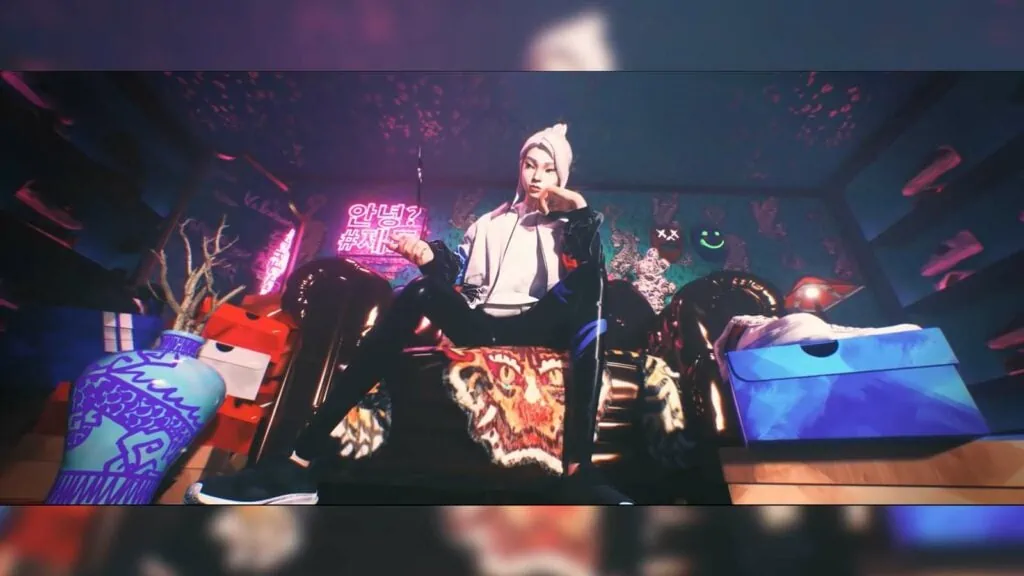 It turns out that Jett is a huge sneakerhead and even has her own shoe room.
Riot Games took this theme and ran with it, collaborating with Korean sneaker and apparel company Mother Ground to bring Jett's kicks to life. The sneakers come with a premium hard carrying case and prints taken from the "Can't Slow Me Down" music video.
The high-top sneakers are actually Mother Ground's H001 shoes, but are decked out in a one-of-a-kind colorway. They feature an all-black upper with two blue velcro straps to get a more secure fit, while an EVA foam insole adds extra comfort.
Finally, the white rubber outsole is adorned with a stylish wind pattern design that perfectly fits Jett's special abilities.
According to DubsteP's post, the ultra-exclusive sneakers also came with a card of authenticity showing that Riot only made 300 pairs.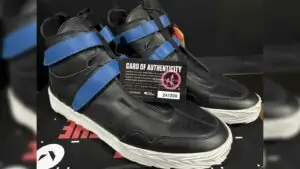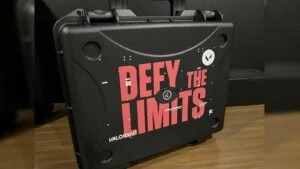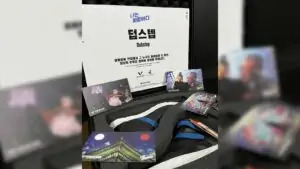 It also has a letter that says, "Reaching the unreachable limits and speed in Valorant. We honor you as our Agent."
Unfortunately, there doesn't appear to be a way to get your hands on a pair at the moment. The limited-edition sneakers are not being sold on Riot Games' or Mother Ground's websites, and the only ones with a pair right now are pro players and streamers.
---
---
That said, this isn't the first time Riot Games has partnered with an apparel brand. To celebrate Filipino Valorant agent Neon's debut, it teamed up with Filipino urban streetwear brand Team Manila to produce custom merch kits.
READ MORE: How to get the free 2022 Pride bundle in Valorant