After beating fellow North American rivals The Guard 2-1 in the upper bracket Masters Reykjavik quarterfinals, OpTic Gaming met South Korean representatives DRX in the semifinals.
Even though they dropped their map pick on Ascent, losing 13-8, in-game leader Pujan "FNS" Mehta and his team managed to mount a comeback on Icebox to tie up the series.
Trailing in the second half, OpTic were down 7-9 in Round 17. Prior to this, they had managed to claw back two consecutive rounds, which forced DRX into a partial eco buy.
Despite only having two rifles in hand, DRX's B site retake was practically flawless. They methodically turned the 4v4 into a 4v1 — until Sova main Austin "crashies" Roberts ruined their plans at the very last millisecond.
---
---
OpTic Gaming's crashies does the impossible on Sova in a race against time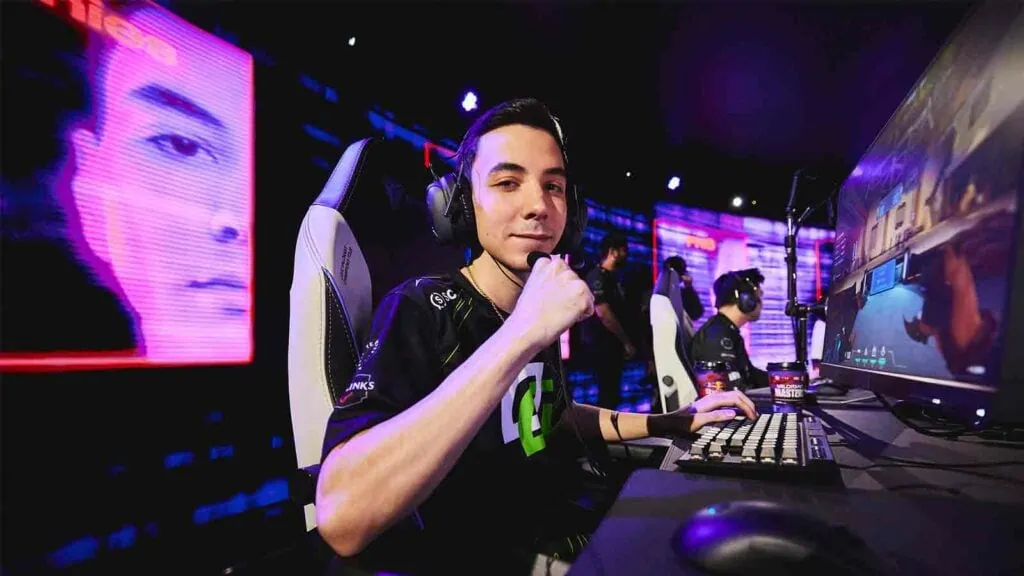 During a quick execute on B site, OpTic was uncontested as they got the plant down early behind Sage's wall.
As DRX grouped up for a retake, Jaccob "yay" Whiteaker found a pick onto Kim "MaKo" Myeong-kwan at Snowpile. DRX then traded Viper for Viper, eliminating Jimmy "Marved" Nguyen to even out the numbers.
Once his team was in position, Kim "stax" Gu-taek found a double on the Sheriff. He peeked out of the cover at B back site, flashing an unsuspecting yay for the kill, then turned to land another headshot onto Victor "Victor" Wong as he rounded Snowman.
Left in a 2v4, FNS attempted to defend the spike from Yellow, but very quickly met his demise.
All this time, however, crashies' Sova was poised and ready with his ultimate at a safe spot at Mid Pallet.
---
---
Delaying the defuse with Hunter's Fury, crashies eliminated Goo "Rb" Sang-min in the process.
He moved forward to under B Tube to fire a single Shock Bolt, then followed up with shots of his own. This bought just enough time for the spike to go off, miraculously clutching the round with just 0.04 seconds on the clock.
This was OpTic's third consecutive round win, which only added to their momentum. The squad went on to win another three consecutive rounds to put themselves up 11-9, before closing out Icebox 13-11.
OpTic had to fight tooth-and-nail to take Split, the third map, as well. Pushed to their limits in double-overtime, OpTic eventually prevailed and took the series 2-1 to advance to the semifinals, where they will face LOUD on April 23, 1:00 a.m. GMT+8 | April 22, 10:00 a.m. PDT | April 22, 5:00 p.m. GMT.
DRX drops to the lower bracket round two, where they'll go up against Japanese representatives Zeta Division on April 19 at 12:30 a.m. GMT+8 | April 18, 9:30 a.m. PDT | April 18, 4:30 p.m. GMT.
Catch the games live on Valorant's official Twitch and YouTube channels.
READ MORE: Zeta Division's SugarZ3ro is a god with the Shorty