Brazilian squad LOUD were triumphant in their VCT Stage 1 Masters Reykjavik 2022 debut, defeating European squad Team Liquid 2-1 in the upper bracket quarterfinals.
Expectations are high for the VCT Brazil Challengers champions, and they wasted no time in showing why they are considered one of the most dangerous teams in the tournament.
The Brazilian super squad notched Brazil's first win over a major region at a VCT LAN event, edging them out in a closely-fought series off the back of stellar individual play.
LOUD's 18-year-old Jett star, Erick "aspas" Santos, proved he has what it takes to go head-to-head with the likes of the legendary Adil "ScreaM" Benrlitom.
In one particular instance, aspas got the better of ScreaM in a Jett battle, where the young Brazilian player put on a hilarious show of aerial acrobatics to dodge the Liquid player's incoming Jett knives.
---
---
LOUD aspas is an aerial acrobat on Jett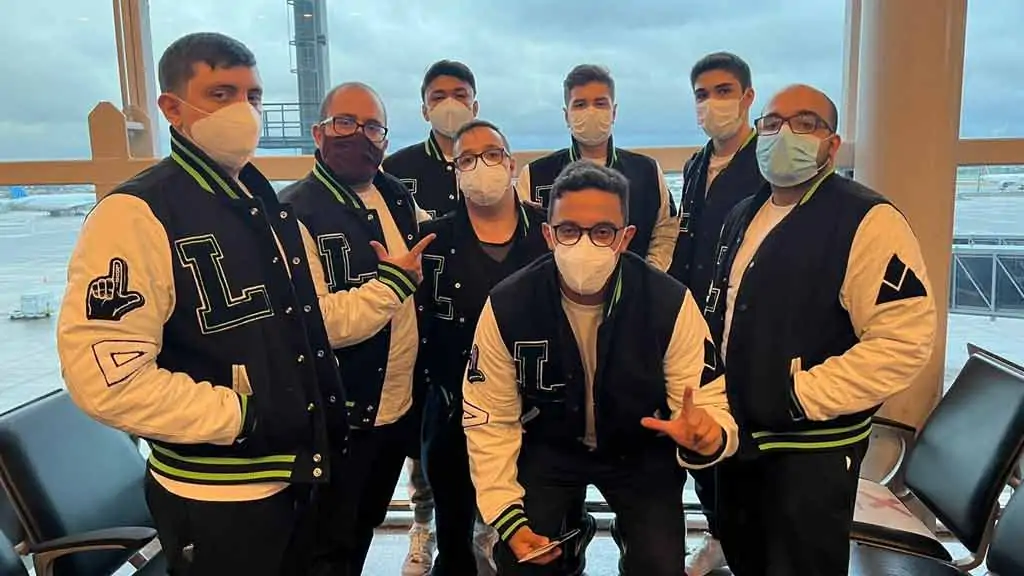 In the second map on Haven, Liquid decided to use Breach's Rolling Thunder and Skye's Seekers ultimates in an A site retake attempt on the sixth round.
Matias "Saadhak" Delipetro was able to counter Liquid's ultimates by using Breach's Aftershock stun and Flashpoint blind to delay their opponents' push toward the A site. A Sova Recon Bolt from Gustavo "Sacy" Rossi further helped the Brazilian squad meet Liquid head-on, where they eliminated three Liquid players right at the start of the clash.
Left in a 1v3 situation, ScreaM was able to isolate and eliminate saadhak's Breach, prompting him to dash onto the site. Aspas appeared unprepared for the dash, but responded with Jett's Updraft ability to throw ScreaM's aim off.
The move worked beautifully. After missing four knives, Liquid's headhunter had to turn around and focus on Sacy, finding the kill with his last Blade Storm projectile. This was the opening aspas needed to take ScreaM down with a burst shot from his Classic pistol.
---
---
While LOUD eventually lost to Liquid on Haven 13-3, they had the upper-hand on Icebox and Ascent, taking both maps 13-10.
Aspas had the best performance on the server, posting a 259 Average Combat Score (ACS) and 56 kills.
With this win, LOUD advance to the semifinals to take on G2 Esports on April 18, 12:30 a.m. GMT+8 | April 17, 9:30 a.m. PDT | April 17, 4:30 p.m. GMT.
Liquid are not out of the tournament yet and will face Zeta Division in an elimination match on April 17, 12:30 a.m. GMT+8 | April 16, 9:30 a.m. PDT | April 16, 4:30 p.m. GMT.
For the full match schedule for VCT Stage 1 Masters Reykjavik 2022, you can check here. All matches will be broadcast live on the official Valorant Twitch and YouTube channels.
READ MORE: How Zeta Division pulled off their fairytale comeback at Masters Reykjavik 2022