Pro Valorant is shaping up very differently from CS:GO. While Europe is the dominant region by far in Counter-Strike, North American Valorant is looking increasingly competitive, with what appears to be a greater number of teams capable of going toe-to-toe with the world's best.
On the other hand, the EMEA region has sometimes been described as a two-team region in recent months, with only Fnatic and FunPlus Phoenix truly fielding world-class rosters.
While two of the past four champions at international LAN events have come from EMEA, the region appears to be flagging in 2022.
Part of the reason for that may lie in the lack of solid in-game leaders in the region. In an interview with esports host and journalist Yinsu "Yinsu" Collins, G2 Esports coach Daniil "pipsoN" Meshcheryakov said that the EMEA region does not have enough IGLs, especially when compared to other regions.
---
---
In-game leaders need to do more than just shot-call, says pipsoN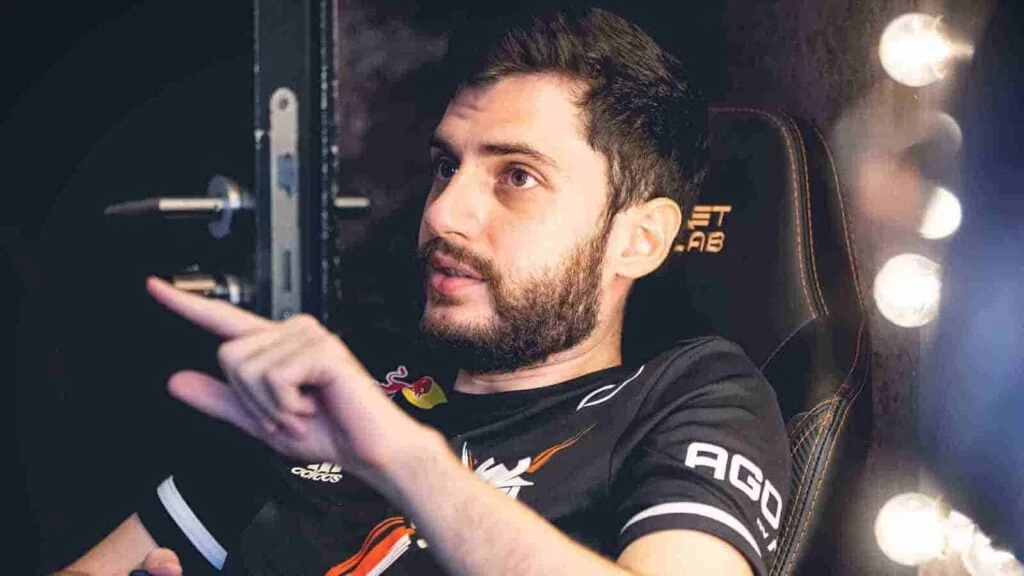 "I do think that EU is struggling a lot," said pipsoN. "In Europe, we don't have that many in-game leaders."
For instance, Fatih "gob b" Dayik — one of the most experienced IGLs in CS:GO — briefly led BIG, but he has since returned to Valve's shooter to coach BIG's CS:GO team.
"There are several teams without IGLs. Even Acend doesn't have a real IGL," he said.
While new addition Vakaris "vakk" Bebravičius is technically the team's IGL, the 21-year-old is not on the same level as FunPlus Phoenix's captain Kirill "ANGE1" Karasiow, pipsoN said. Like gob b, ANGE1 also has a storied history from CS:GO, spending years leading CIS team HellRaisers.
"It's not about whether or not vakk is a good player," pipsoN explained. "It's about leading and the experience."
Team Liquid also does not have a proper IGL, the G2 coach pointed out, and neither does G2 Esports.
---
---
That lack of leadership appears to be rearing its ugly head. G2 Esports just concluded a disappointing run in VCT EMEA Stage 2, falling short of the playoffs with a 1-4 record.
The Stage 1 second seed will be unable to secure a return to LAN at Masters Copenhagen in July, a lackluster finish that pipsoN attributed to fundamental mistakes like poor positioning and over peeking.
"Not every person is capable of being a leader," pipsoN added. "It's not just about reading the game. It's also about having a personality that your teammates want to follow."
The G2 coach cited Fnatic IGL Jake "Boaster" Howlett as a prime example of a good leader. Fnatic has shown an impressive ability to adapt to new roster additions over the past months, from the signing of Andrey "BraveAF" Gorchakov (and his eventual departure) to Enzo "Enzo" Mestari and Turkish prodigy Emir Ali "Alfajer" Beder.
Every roster change only seems to make the team stronger, and they are the only ones to finish with perfect 5-0 records in the Stage 1 and 2 group stages.
Across the Atlantic, reigning Masters Reykjavik champions OpTic Gaming also have a strong leader at their helm. OpTic star Jaccob "yay" Whiteaker has described Pujan "FNS" Mehta as the best IGL in both CS:GO and Valorant, similarly singling out his skills as a "true leader" that goes beyond mere shot-calling.
In the meantime, G2 are looking ahead to the Last Chance Qualifier in August. PipsoN squashed rumors that the squad might be disbanding — the team will stay together as they attempt to qualify for Valorant Champions in September.
READ MORE: The real reason why L1NK left Team Liquid, according to ScreaM