M3 Champions have just scrapped through a thriller of a group stage in VCT EMEA Stage 2 Challengers, barely qualifying for the playoffs with a 2-3 record.
A harrowing final week of matches saw their fate rest on the outcome of the match between BBL Esports and BIG. Fortunately for them, BBL came out on top, giving M3C the head-to-head advantage in a three-way tiebreaker for third place in the group, having previously defeated both BBL and Natus Vincere.
The majority of the former Gambit Esports roster have been together since late 2020, eventually rising to become one of the world's best teams with their championship win at Masters Berlin 2021.
But after their lackluster showing in Stage 2, M3C may just have been pondering a potential roster change if they had not made it to the playoffs, in-game leader Igor "Redgar" Vlasov told esports journalist Yinsu "Yinsu" Collins.
---
---
Does M3 Champions need a roster change?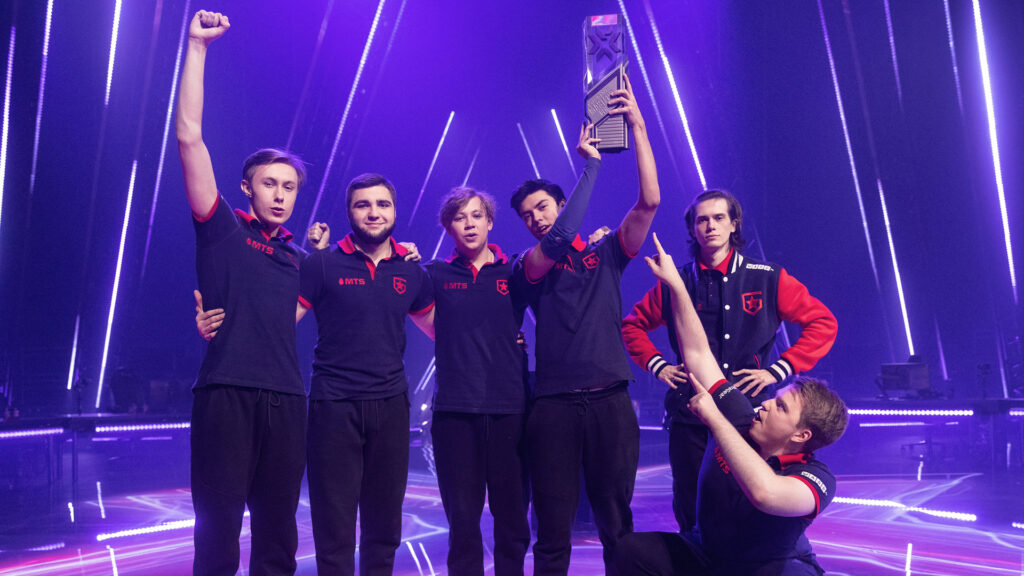 When quizzed about the team's shaky performance in Stage 2 after their loss to Team Liquid, Redgar admitted that the team had made several mistakes. M3C had a plan for how to counter them, but fell short because of poor decision-making.
"We did not make good decisions," said Redgar. "This broke up a lot of our strategies and we screwed up the whole game."
The 24-year-old also opened up about the team potentially needing new blood in order to inject fresh ideas into their game plan. "Organizations sometimes switch out a player in order to add fresh blood to the team," said Redgar. "Maybe the organization will do that if we don't qualify."
That decision appears to lie in the hands of M3C's coach and staff, and not the players. However, given that the stars aligned for M3C and they are now in the playoffs, we'll probably get to see this group of players stick together for a bit longer.
The team has its work cut out for it in the playoffs. "We'll focus on fixing the things that can be fixed quickly, like communication and positioning," said Redgar, when asked whether the team would have enough time to prepare.
But despite their rough run in the group stage, M3C are far from dispirited. Every loss is an opportunity for growth, said Redgar. "You can't give up after just one loss," he added. Redgar says he is still as hungry to win as ever, and it is this desire to climb back to the top again that keeps him going.
M3C will face Acend on June 17 in their opening match in the playoffs.
READ MORE: NRG eeiu's 1v5 clutch against The Guard is why you never peek the last guy