100 Thieves founder and CEO Matthew "Nadeshot" Haag has gone on the record to explain why the organization decided to make sudden changes to its Valorant roster so early in the VCT 2022 season.
The 100 Thieves Valorant roster has parted ways with Hunter "BabyJ" Schline and in-game leader Adam "ec1s" Eccles, after playing just two matches in the VCT NA Stage 1 Challengers Group Stage. Both games ended in losses to Cloud9 and The Guard, but the move still came as a shock as BabyJ and ec1s had been with the team for barely over a month.
100 Thieves CEO Nadeshot explains why its Valorant roster didn't fit well together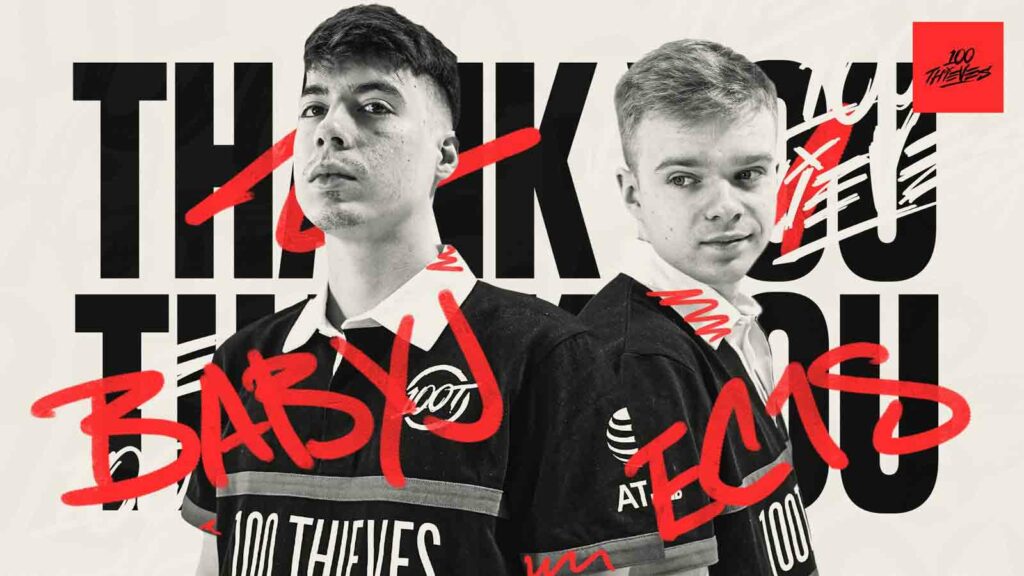 BabyJ and ec1s are being replaced by Sean "bang" Bezerra and Noah "jcStani" Smith, who are on loan from TSM and Pioneers respectively. Just hours after the announcement, 100 Thieves CEO and founder Nadeshot posted a video on Twitter to shed more light on the situation and explain the decision-making process behind it.
Interestingly enough, Nadeshot said that the decision wasn't based on the team's recent results. "It doesn't come down to the talent or the results," he explained. "It comes down to the culture, mindset, and philosophy on how to approach the game."
He also said that many people don't have the ability to look deeper into the multiple reasons that can cause issues within teams. Valorant is an incredibly complex game and players often have different ways of approaching each map and match, according to him, hinting at possible clashes of opinion within the roster.
---
---
100 Thieves had a rough start to the 2022 Valorant Champions Tour and they now hold a 0-2 record in the VCT NA Stage 1 Challengers Group Stage. In their last official game with BabyJ and ec1s, the team fell to The Guard in a 0-13 shutout on Ascent.
Nadeshot explained that the roster change was necessary for the team to find success and give them the best opportunity to qualify for tournaments moving forward.
"We felt like we didn't want to wait out the inevitable. We felt like the roster and the way they meshed didn't fit well together," he added.
Ec1s appeared to back up this view as well. In a tweet after the announcement, he acknowledged that the roster's chemistry had been "lacking" and that it was better to "confront that and move on".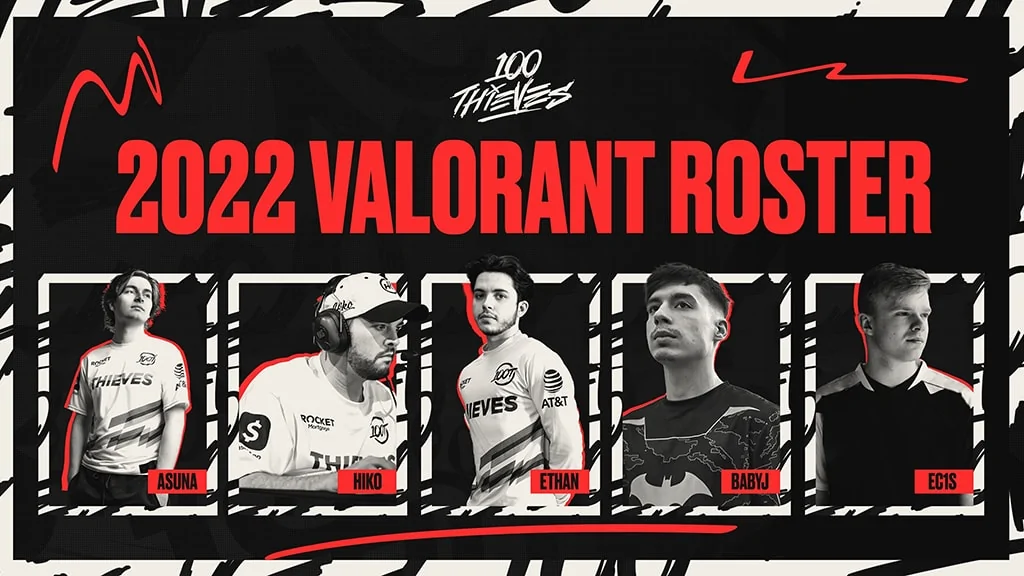 The VCT 2022 format is also particularly punishing because only two teams from the North American region can qualify for VCT Stage 1 Masters in Iceland. "If you don't qualify, your year is done besides the Tier 2 or Tier 3 tournaments," Nadeshot said.
Teams stand to earn VCT circuit points at Masters, so missing out on that amounts to a huge setback for teams hoping to make it to Champions at the end of the year.
100 Thieves' next VCT NA Stage 1 Challengers Group Stage match will be against Luminosity Gaming on February 28 at 5:00 a.m. GMT+8 | 1:00 p.m. PT | 9:00 p.m. GMT. You can watch the match live on Riot Games' official Valorant Twitch channel.
READ MORE: Improve your Valorant warm-up routine with TenZ's unique Aim Lab task