Valorant's Aussie conservationist Skye had the time of her life in Vietnam.
After introducing fans to Valorant's newest Filipino agent, Neon, Riot Games launched a social media campaign that gave us a more intimate look into the lives of our favorite agents. A Valorant world tour, if you will.
One of the stops featured the initiator agent on a trip to Vietnam. Her vacation, as well as the adventures of her fellow agents, is documented on Valorant's official Facebook page.
---
Landmarks featured on Skye's trip to Vietnam
Having previously checked in on Reyna, Sova, and even smooth-talking Chamber, the tour found Skye on an exploration of Vietnam's famous sites.
Notre Dame Cathedral Basilica of Saigon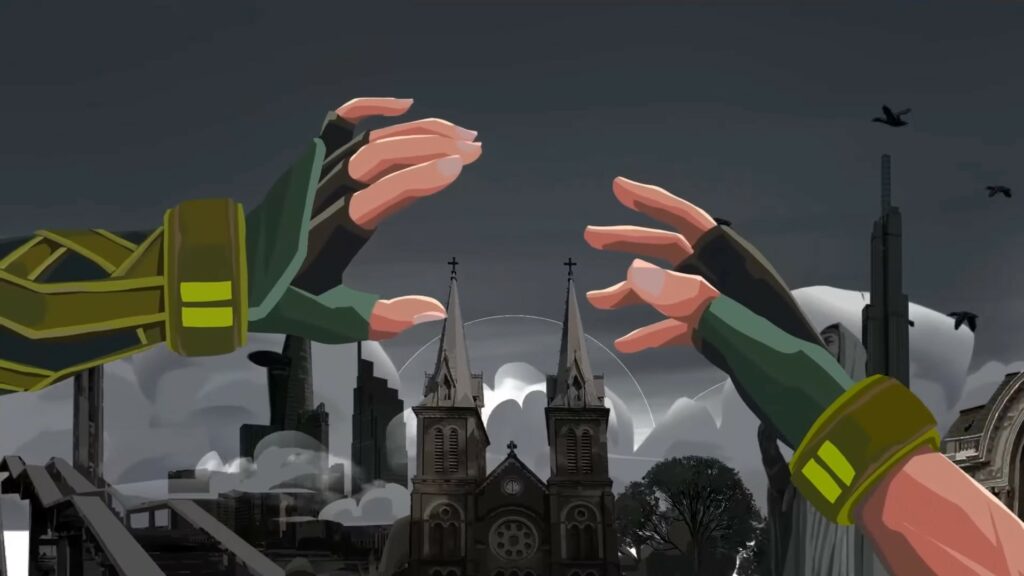 Skye's trip began in Vietnam's southern region, at the famous Notre Dame Cathedral in Ho Chi Minh City.
The cathedral made headlines in 2015 when word spread that the Virgin Mary statue outside it had seemingly begun to cry. Thousands flocked to the location during this period, as a tear streak remained on the statue's right cheek for over a week.
---
Hoi An Bridge Pagoda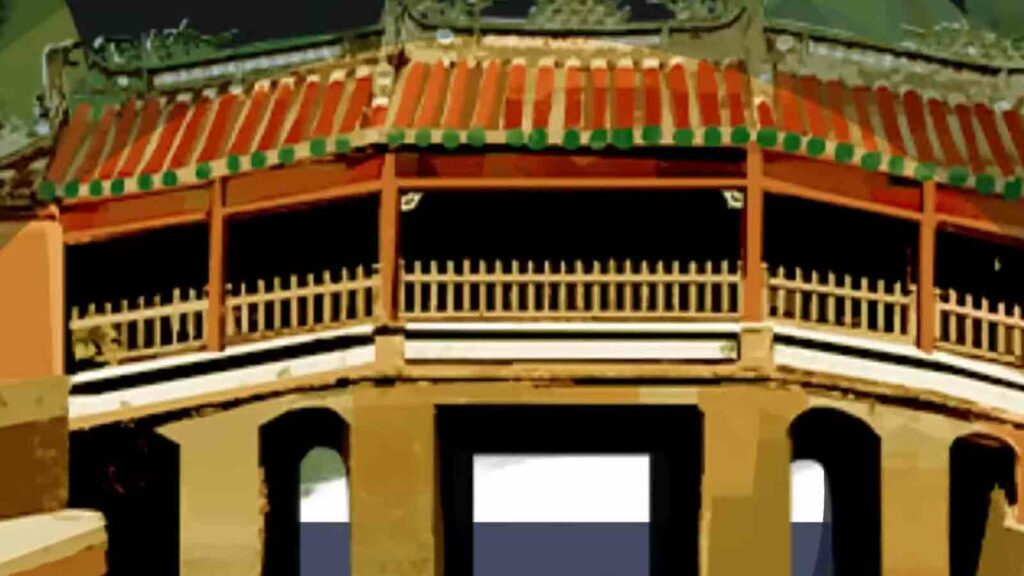 Skye continued north to the Hoi An Bridge Pagoda (Chùa Cầu). Known as a famous footbridge constructed by the Japanese in the 17th century, the Bridge Pagoda is located in Hoi An within Quang Nam Province. The area is especially popular with tourists for its street food.
---
Bana Hills Hand Bridge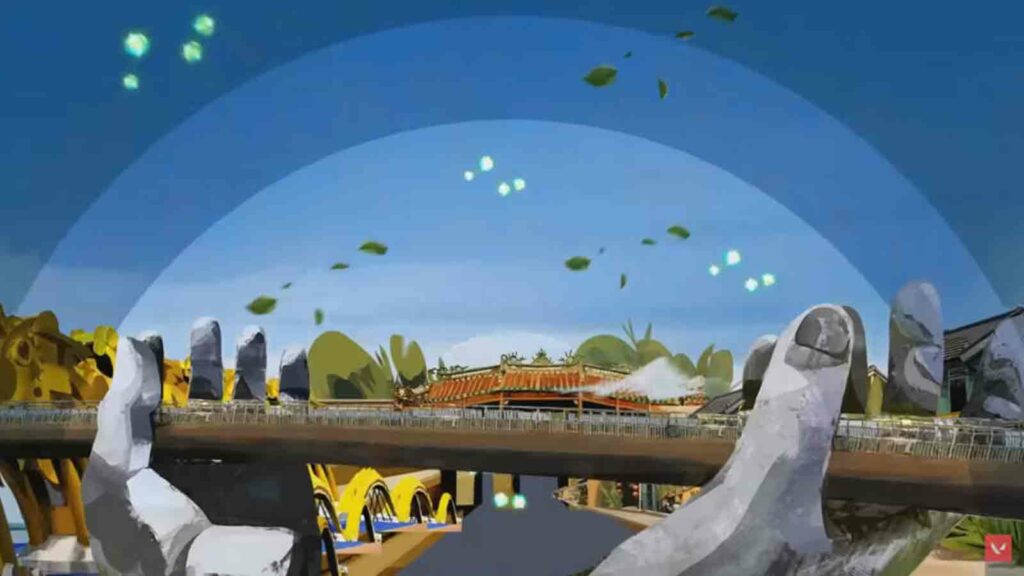 Skye then traveled to the Bana Hills Hand Bridge, also known as The Golden Bridge (Cầu Vàng), near Da Nang. The bridge is iconic, as two giant hands were aesthetically designed to support the huge structure.
---
---
Temple of Literature and Turtle Tower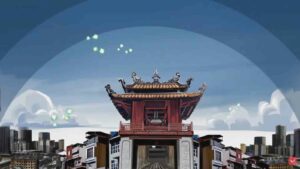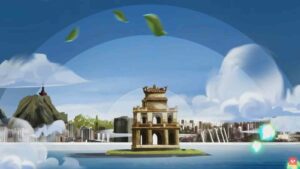 Skye's final destinations were in Hanoi, the capital of Vietnam. A fan of academics, the nature-lover took the time to visit the Temple of Literature, the country's first national university.
She then found herself at Turtle Tower (Tháp Rùa), which is located in the middle of Hoan Kiem Lake, the heart of Hanoi. The tower was constructed to commemorate the life of legendary Vietnamese warrior Le Loi.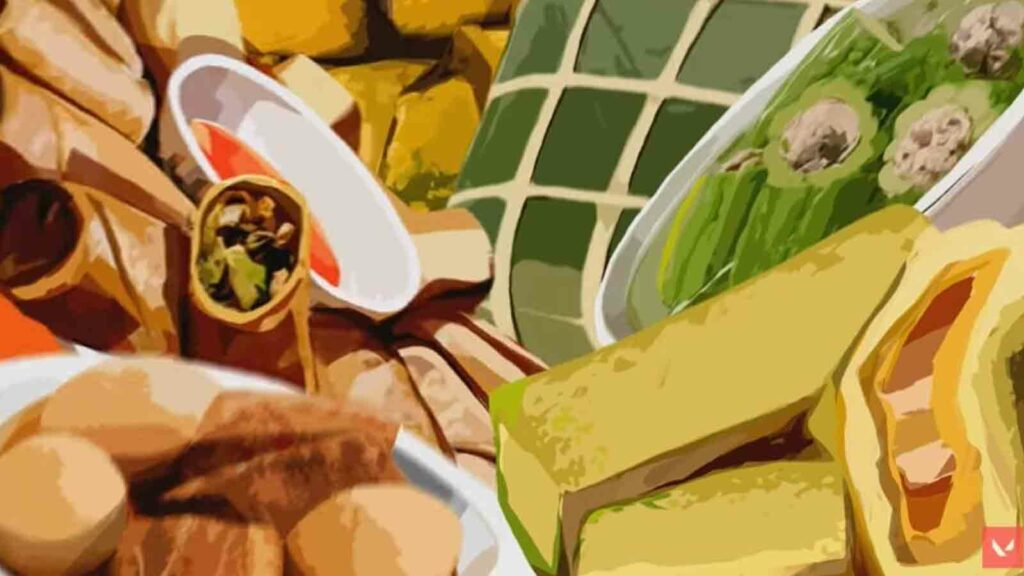 The Australian Valorant agent celebrated a Vietnamese New Year by enjoying traditional dishes such as Bánh Trưng, Nem Rán, and Thịt Kho Trứng. She even threw her Guiding Light flash to match the New Year's Eve firework celebration!
Check out the other Valorant agent features on Riot Games' official Facebook page, and make sure to follow ONE Esports on Facebook for more Valorant news, guides, and highlights.
READ MORE: Riot Games is testing a zero-tolerance Valorant report system