With their victory over XERXIA Esports at Masters Copenhagen, Japanese team Northeption look set to continue in the footsteps of Zeta Division.
However, while their 3-1 triumph over Zeta in VCT Japan Stage 2 Challengers gave no hint of it, the team is actually playing with a major communications handicap.
With both Korean and Japanese players on the team, the squad has to communicate in two languages, flex player Tomoki "xnfri" Mariya said in a post-match interview. And to make matters even more complicated, the three Japanese players on the team do not even understand Korean.
---
---
Not everyone on Northeption speaks Japanese
Star player Kim "Meteor" Tae-O and Cho "JoXJo" Byung-yeon hail from Korea, and they communicate in-game in Korean.
To bridge the gap with the other three players, JoXJo then translates their communications to Japanese, said xnfri.
---
---
Mixed language rosters are not new in Valorant, particularly in Japan, but they have hindered teams' performance in the past. Crazy Raccoon had previously fielded a mixed Korean-Japanese roster with former Overwatch player Byeon "Munchkin" Sang-beom, but the team always fell short on the international stage.
Cloud9 in-game leader Anthony "vanity" Malaspina has also cited communication issues with Korean player Son "xeta" Seon-ho as a possible reason why he might have wanted to move to T1. While xeta did speak English, it apparently broke down under pressure.
"We sadly hit our ceiling due to these issues and it's 100 percent not his fault," said vanity at the time.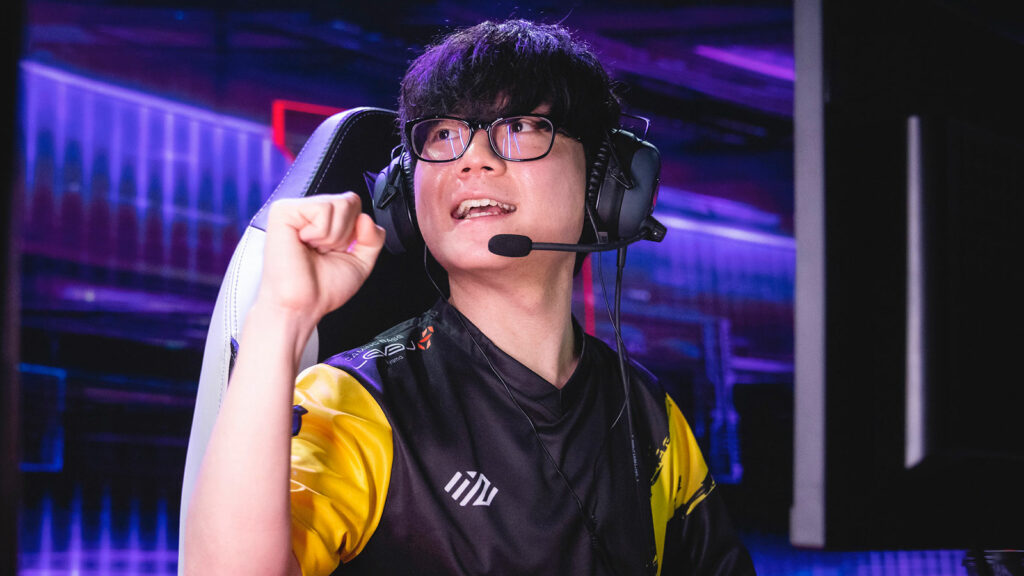 Efficient team communications are crucial to winning in Valorant, where the ability to adapt and respond on-the-fly according to the available information can make or break games.
The additional step of having to translate one player's comms into another language can introduce fatal delays or mistakes, especially if two players speaking a different language are left in a 2v2 situation.
Nevertheless, Northeption will be hoping to retrace Zeta's fairytale run in Iceland last stage. Zeta similarly lost their opening match in Masters Reykjavik, taking a drubbing at the hands of DRX.
However, they soon bounced back, advancing from the group stage and eventually placing third in the entire tournament. They beat teams like Fnatic and Team Liquid, and even found revenge against DRX in their rematch.
Northeption also took a beating at the hands of the Korean team in their first match. However, they have since rallied with a win against XERXIA Esports, surviving a nailbiter double overtime on Split to win 15-13 and take the series.
They will face their next opponent in FunPlus Phoenix on July 13 at 11:00 p.m. GMT+8 | 8:00 a.m. PT | 4:00 p.m. GMT for a spot in the playoffs. All matches can be watched live on the official Valorant Twitch and YouTube channels.
READ MORE: Wield the power of Egyptian gods with Valorant's new Sarmad skin bundle