Sentinels have prevailed in their first elimination match of the VCT North America Last Chance Qualifier, defeating Shopify Rebellion 2-0 in the first round of the lower bracket.
Michael "Shroud" Grzesiek and his team cruised to a comfortable 13-8 win on Breeze, largely powered by a star performance from Shroud himself on Viper.
And while Shopify looked like they would comeback on Fracture, forcing the series to overtime from an 8-12 deficit, it was Sentinels who would eventually come out on top with a 17-15 victory in quadruple overtime.
The win marks Shroud's first victory since retiring years ago. He is incredibly proud of his team's performance, he said in a post-game interview, although they still have a long way to go to reach their full potential.
---
---
Shroud is optimistic about Sentinels' future if the team stays together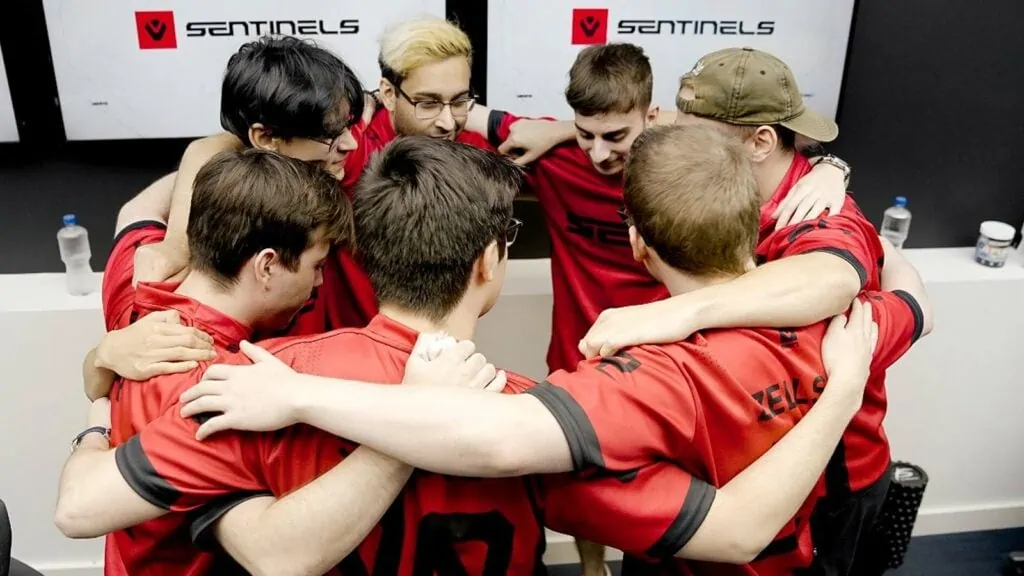 The Valorant roster Sentinels put together for the VCT NA LCQ is packing both star and firepower in spades.
However, talent can only get you so far. New rosters need time to develop their teamwork and chemistry, and Shroud believes the fledgling squad have barely even tapped on what they're truly capable of.
According to him, the team has a lot more to offer if they're given the chance to continue playing together.
"Honestly, I don't think we've gotten close to our ceiling because we've been at boot camp for two weeks," he said. "If this roster would stay together, I think it would be dangerous."
With his past experience in competitive CS:GO, Shroud has first-hand experience of what a team needs in order to succeed. Despite their short time together, he is proud of what the team has accomplished so far.
"Just the small stuff we've managed to do here in the last two to four weeks, in my opinion, is insane. It didn't really show in the first best-of-three, but I promise we have a lot more to show."
His new stint in pro play appears to have awoken the competitive fire inside of him. Before the start of the VCT NA LCQ, Shroud also expressed a desire to continue his career in pro Valorant, if matches in next year's franchised league were held in Los Angeles where he lives.
---
---
The boys in red now have four days to prepare for their next lower bracket match in the VCT NA LCQ. They are set to face the loser of the FaZe Clan and 100 Thieves' upper bracket semifinal match on August 12, 4:00 a.m. GMT+8 | August 11, 1:00 p.m. PT | August 11, 8:00 p.m. GMT.
Fans can tune in to the match live on Riot Games' official Valorant Twitch and YouTube channels.
READ MORE: NAts and the former Gambit Esports roster are officially free agents