Riot Games is investing in the development of Valorant on all levels, ranging from top players on the ranked leaderboard to world-class organizations competing on LAN.
The developer is adding a new in-game competitive mode that will give top-ranked players a direct path to pro, on top of three new international leagues and the introduction of a new partnership model similar to League of Legends.
This mode is accessible to every player directly within Valorant and is designed to identify the best talent worldwide.
It will be integrated directly into Riot's new domestic leagues, an expansion of the current VCT Challengers series, and top-ranked teams will be given a chance to qualify for their respective leagues.
---
---
Valorant's new in-game competitive mode will give players a direct path to pro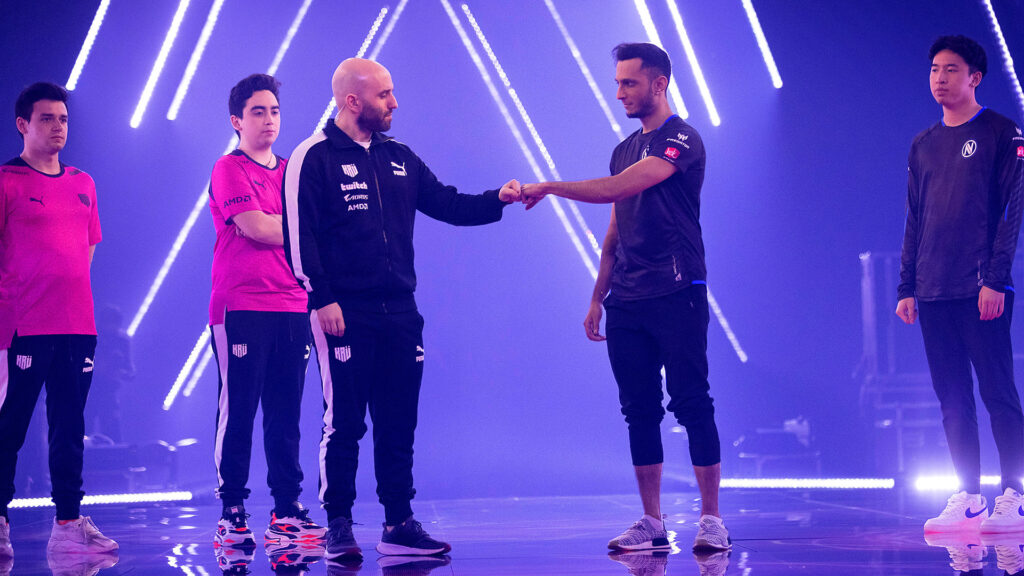 The new competitive mode will offer a fresh set of goals for players to achieve beyond the rank of Radiant. On top of that, it will also provide esports organizations with a new method of scouting their region's most promising players.
It leads directly to Valorant's domestic leagues, which will offer the next step up for the best players in the region with higher levels of organized competition. An early example of a domestic league would be Europe's Valorant Regional Leagues, which give teams the chance to get promoted to the main VCT circuit.
These new leagues will in turn provide rising talent with more opportunities to get recognized and compete in the top-tier international leagues.
"We're excited to see how this system will help foster and highlight up-and-coming talent in addition to the standard ranked ladder," said Riot.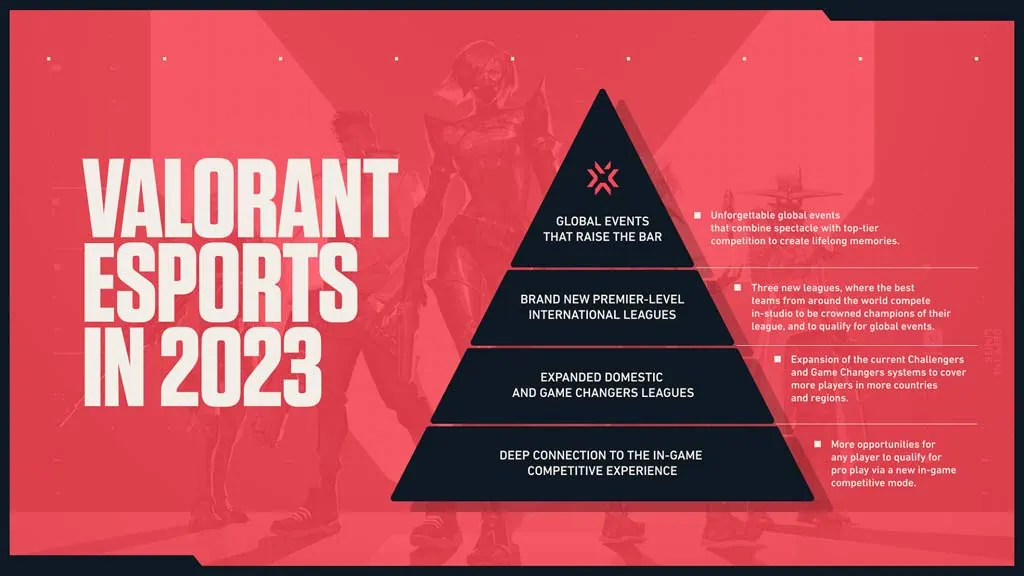 The game developer also teased new ways for fans to support their favorite teams while watching or playing. "We want to give you more ways to flex your fandom," the company said. "More details to come later this year."
Riot is also looking to increase its support and provide even more opportunities for women in Valorant esports with its Game Changers series. In 2023, it is looking to host more training sessions for esports hopefuls and continue the year-end Game Changers Championship.
The Valorant competitive ecosystem will also continue to see competitions during the off-season, with third-party tournaments taking center stage while the VCT is on break. This will give teams a platform to test out their new rosters, and fans can also get a taste of what to expect in the upcoming VCT season.
You can read more about the changes to the Valorant ecosystem in VCT 2023 here.
READ MORE: Fade voice actor Selin Çuhadaroğlu brings new Turkish Valorant agent to life