New York Fury are exiting the Valorant competitive scene, just three months after unveiling their new roster ahead of VCT NA Stage 2 Challengers.
Their parent company NYXL (formerly known as Andbox) is the organization behind the New York Subliners and New York Excelsior in the Call of Duty League and Overwatch League.
It had been eyeing a spot in Riot Games' new pseudo-franchising model in the VCT 2023 season, but had reportedly been denied a spot in the new Americas league, according to players.
At the time of writing, no official announcement has been made yet by NYXL.
---
---
New York Fury is the latest team to leave Valorant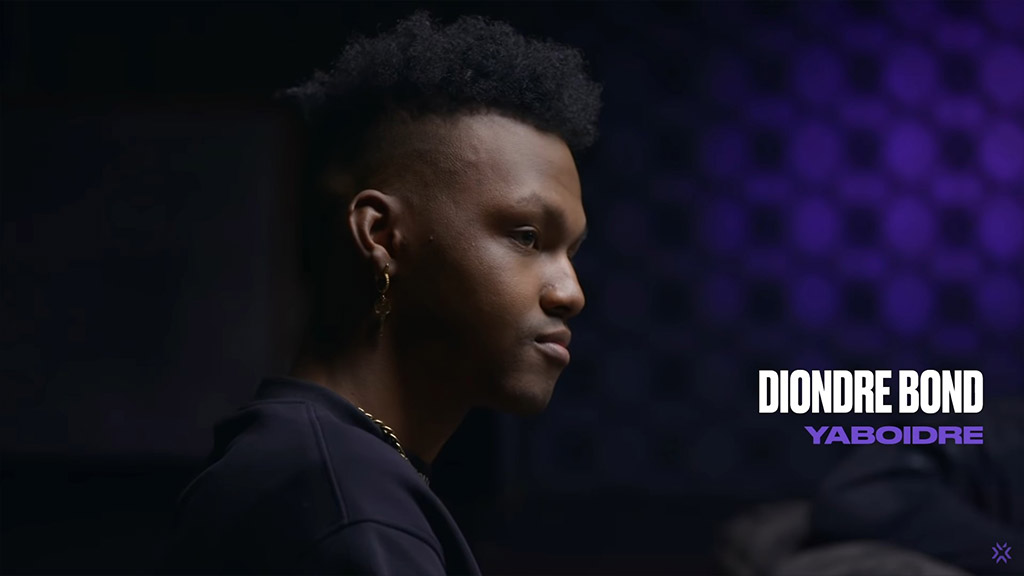 The team had been competing in the MEL Premiership S3 in July and was slated to play Version1 in the second round of the group stage. But a few hours before the match was to start, in-game leader Chad "Oderus" Miller tweeted that NYFU was leaving Valorant and he was looking for a new team.
"With NYFU leaving Valorant I'll be LFT," he said. "I have experience on every role but prefer IGL or sentinel. Thank you to NYXL for being an incredible organization and I hope nothing but the best for them."
Teammates Diondre "YaBoiDre" Bond and Jason "neptune" Tran later echoed the news, with the latter saying that he was now in search of a new home as well.
YaBoiDre specifically cited "recent franchising decisions" as the reason for NYXL's exit, confirming that the team had failed to secure a coveted spot in the partnership program.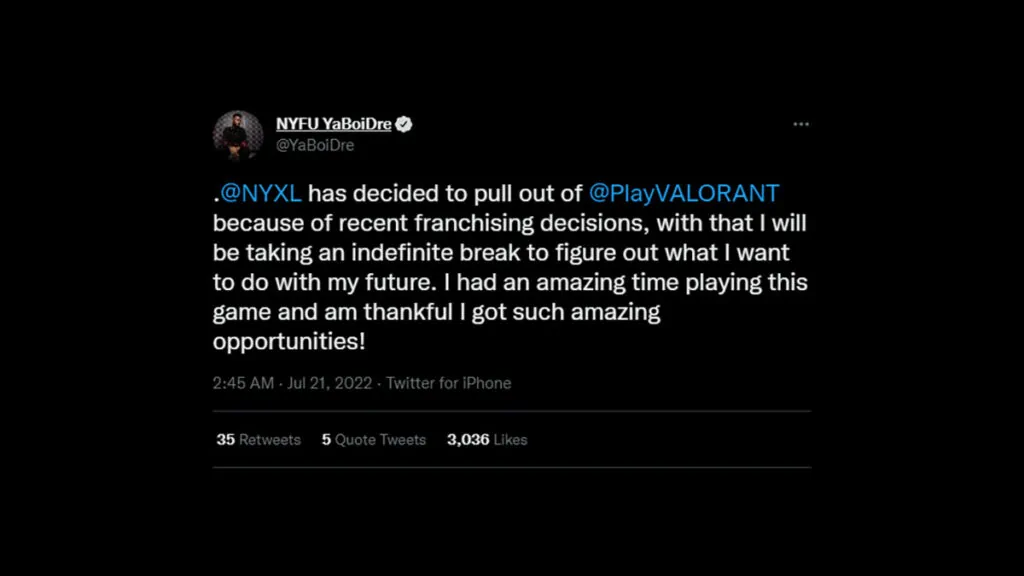 NYFU had kickstarted a new No Pressure series centered on its Valorant team in early July. It was designed to demonstrate the organization's commitment to Riot's tactical FPS, following the team's journey as they worked to get ready for 2023.
Unfortunately, the move doesn't appear to have paid off. The organization is just the latest casualty in Riot's franchising process. Teams that are not accepted to one of the three new international leagues will no longer have a direct path to international LAN events like Masters and Valorant Champions, leaving little incentive for organizations to remain in the game.
Over the past months, Rise, Dignitas, beastcoast, SoaR, and Akrew have already left Valorant. Last week, Shopify Rebellion also announced that it had been denied partnership status, but stopped short of saying that it would be exiting the scene.
READ MORE: Shroud reveals how Sentinels' scrims have really been going