Riot Games has advanced several organizations to the next stage of its partnership selection process for the VCT 2023 season, according to Dot Esports' George Geddes.
At the same time, other organizations in the Tier 2 scene have also announced their exit from competitive Valorant, with several citing being rejected for partnership as the main reason. SoaR and Akrew are just the latest to confirm that they are leaving Valorant, in addition to New York Fury, Rise, Dignitas, and more.
Only eight to 10 teams are expected to make it to the Americas league, with 12 being the maximum. Teams from Brazil and Latin America are also included in the new league.
The new international leagues will provide teams with a direct path to international LAN events like Masters and Valorant Champions, and represent the highest tier of professional Valorant.
---
---
Sentinels, TSM, and The Guard advance to next stage of VCT 2023 partnership selection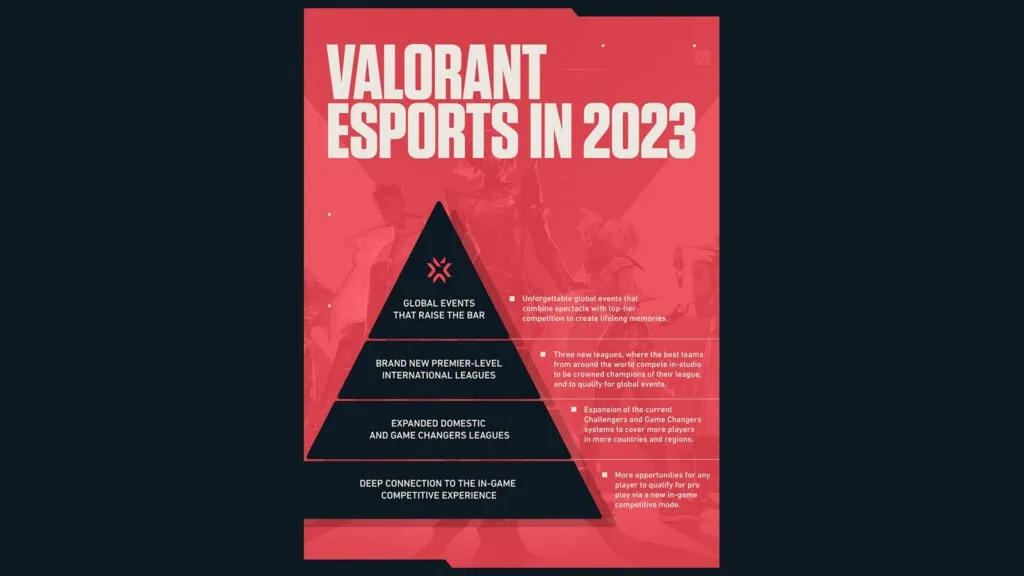 Unlike its approach to League of Legends, Riot is not asking for a buy-in fee into the league and is instead reviewing applications to decide which team makes it through.
Shopify Rebellion has previously criticized the process as a "popularity contest," suggesting that most of the major organizations should have an edge.
Teams like Sentinels, TSM, Cloud9, The Guard, XSET, Gen.G, and Version1 have reportedly moved on to the next round, where they are slated to meet with Riot to discuss financial information. The game developer will then make the decision on which teams make the cut, leaving around six to eight teams to join the ones selected from Brazil and Latin America.
Over in the APAC league, DRX are likely moving on to the next round as well, according to Geddes.
There may be complications involving T1 and G2 Esports as well. T1 has said that it intends to remain in North America, even though the brand has a far bigger presence in Korea, while European organization G2 Esports is supposedly interested in moving to NA.
Riot is expected to lock in the teams before Champions in September.
READ MORE: Why TenZ says you should turn this one setting in Valorant off