FaZe Clan remains undefeated in the VCT NA Last Chance Qualifier upper bracket after they bested their regional rival 100 Thieves 2-1.
FaZe's victory was spearheaded by Andrej "babybay" Francisty, who put up unbelievable stats, particularly in the second half of the final map, Ascent.
After going down 3-9 to 100 Thieves at halftime, babybay kicked into high gear, scoring a KDA of 20/2/0 and an Average Combat Score (ACS) of 505.
The win also proved that Valorant's 9-3 curse is alive and well, with FaZe winning 10 straight rounds which sent 100 Thieves to the lower bracket.
---
---
Babybay's unstoppable half on Ascent in the VCT NA LCQ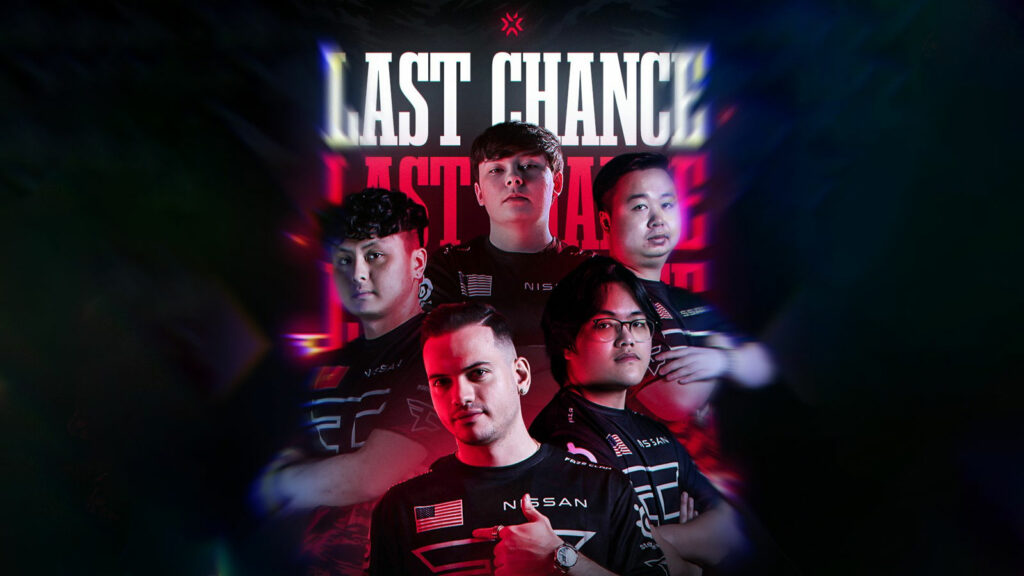 FaZe opened the match with a convincing 13-6 win on 100 Thieves' map pick, Haven. Babybay, Quan "dicey" Tran, and Phat "supamen" Le, came up big for FaZe. The three players finished the first map with a combined 59 kills, six more than their opponents.
100 Thieves answered back and evened the series by winning 13-8 on the second map, Breeze, FaZe's map pick. 100 Thieves' Derrek "Derrek" Ha had an impressive showing, clutching out three 1v1 battles on rounds 13, 14, and 21 which helped his team stay ahead in economy.
Despite the loss, Babybay continued to rack up kills and finished as the MVP on Breeze with a 24/16/2 KDA and an ACS of 330.
On Ascent, 100 Thieves looked like they were running away with the game, going up 9-3 at halftime. Facing a six-round deficit, babybay stepped up, putting on a near-perfect performance on defense.
The 27-year-old read his opponents well, and picked the perfect positions to hold. On rounds when his opponents played passively, babybay would go for aggressive pushes that exposed 100 Thieves' flanks.
---
---
Almost every push by 100 Thieves was stopped by babybay. He scored triple kills in rounds 14, 19, and 21. In rounds 13 and 20, he completely shut down 100 Thieves' attacks by getting quadruple kills.
FaZe went on to win the last 10 rounds on Ascent, which completed their 13-9 comeback victory against their North American rivals. With their upper bracket semifinal win, FaZe is just two wins away from qualifying for Valorant Champions Istanbul.
---
---
FaZe is now set to face The Guard in the upper bracket semifinal of the VCT NA LCQ on August 13, 4:00 a.m. GMT+8 | August 12, 1:00 p.m. PT | August 12, 8:00 p.m. GMT.
Fans can tune in to the match on the official Valorant Twitch and YouTube channels.
READ MORE: Sentinels staying together after LCQ? Shroud weighs in on roster's potential