Have you ever wondered how esports players would fare in zombie apocalypse movies like Train to Busan and the hit Netflix show Kingdom?
As it turns out, they'd be as ruthless as they are in game. In true zombie movie fashion, the players on DRX are not above throwing their hapless teammates to the horde.
And after spending so much time playing and practicing together, the kings of Korean Valorant know exactly who they need to stick to in order to survive. As for the rest – there are many hungry mouths to feed.
---
---
How DRX players would survive a zombie apocalypse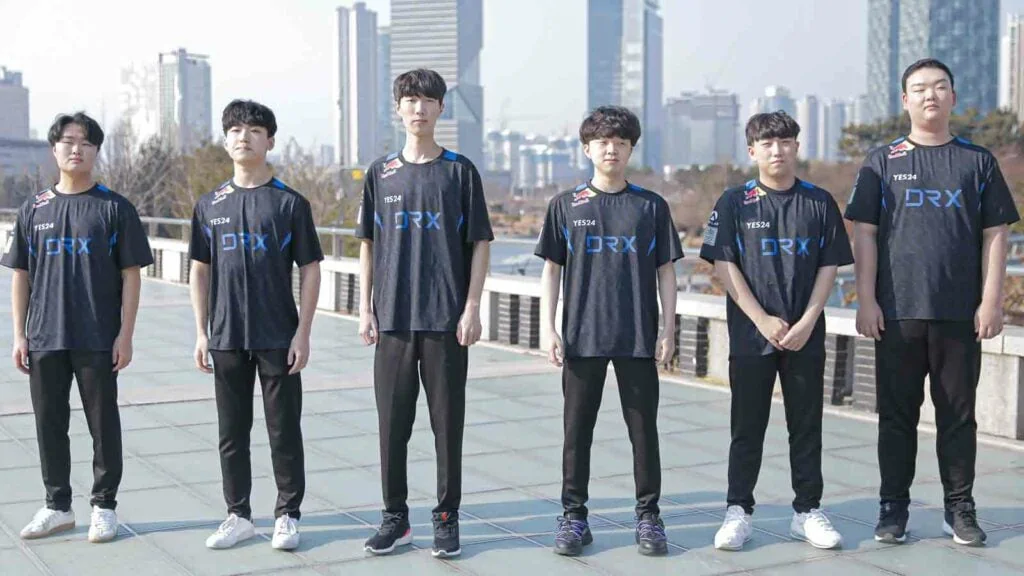 Yu "BuZz" Byung-chul has proven the expression, "Once a Jett main, always a Jett main," to be true. As a former Jett main and current Chamber main, BuZz relies on his teammates to help him thrive inside and outside of the Valorant servers.
"I think Zest could be a good choice because he's actually pretty gullible, so I can use him as bait and run away," said BuZz. "I think he can be useful in that way."
On the other hand, DRX's clutch maestro, Kim "MaKo" Myeong-kwan, believes his best course of action against the undead is to team up with Kim "stax" Gu-taek.
"If I want to survive, I would need stax," said MaKo. "I could be in front and act as a tank and stax could be the DPS."
Unfortunately for MaKo, stax is on the same page as BuZz and has no problem baiting one of his teammates to live to fight another day.
"I would definitely choose MaKo," said stax. "Unlike me, he has broad shoulders, and his body can provide a lot of food. And when there are too many zombies, I can run off like lightning. If I push him into the zombies, they can't catch me and they have something to eat."
While most members of the team were thinking about who would give them the leg up if the undead were to take over the world, DRX in-game leader Kim "Zest" Gi-seok went down the opposite route. He knew who he didn't want to be stuck with during the apocalypse.
"If I had to be with one player in a zombie apocalypse, it would not be MaKo because I might starve to death," said Zest.
---
---
DRX has been on a roll in the VCT Korea Stage 2 Challengers group stage. They currently have a perfect 5-0 record, and are set to face CNJ Esports on June 11, and then Spear Gaming on June 13 in the final week of the competition.
READ MORE: The new Xenohunter Phantom actually blocks enemies from your view