Team Liquid are truly making the most of their Masters Reykjavik 2022 run. Despite originally failing to qualify for Stage 1 Masters, Liquid now find themselves representing EMEA in the place of FunPlus Phoenix, who were unable to attend due to travel restrictions.
The European squad isn't about to let that opportunity go to waste. After victories over KRU Esports and XERXIA Esports, Liquid have become the first team from Group B to secure a spot in the playoffs, where The Guard, G2 Esports, Paper Rex, and LOUD are waiting.
The team's 2-1 win against XERXIA was capped off by an epic quadruple overtime slog on Ascent, where Liquid outlasted the Thai squad to take the map 17-15.
---
---
Team Liquid wins 17-15 on Ascent against XERXIA Esports and advances to the playoffs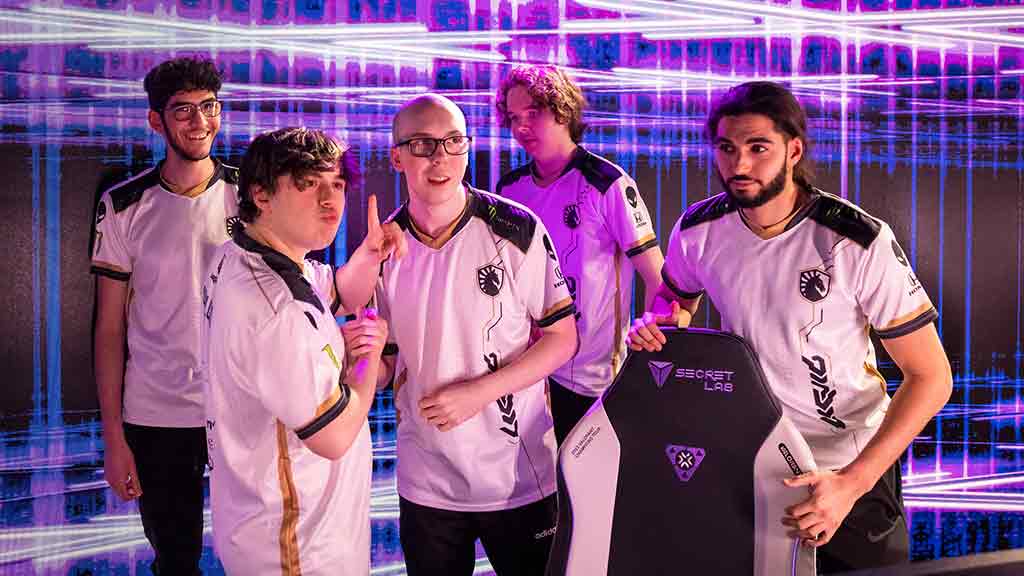 The EMEA squad started off hot on Split, one of their better maps so far, with one-tap machine Adil "ScreaM" Benrlitom wreaking havoc as the not-so-gentle Sage. Despite playing a support agent, the veteran player carried his squad to a 13-7 victory and finished as the map MVP with an Average Combat Score (ACS) of 306 and a KDA of 21/14/6.
---
---
XERXIA Esports was undeterred, bouncing back and tying the series on Icebox. Nutchaphon "sScary" Matarat put up another impressive performance on Viper, after dismantling OpTic Gaming yesterday with his Viper's Pit ultimate on A site.
SScary played a pivotal role in shifting the momentum back in his team's favor, notching a 6K ace against Liquid to eventually help XERXIA take Icebox 13-11.
The match was to be settled on Ascent, which turned into a battle of attrition between the two squads. Both teams chose very similar compositions, although Liquid ran a double initiator lineup with KAY/O in place of XERXIA's Sage.
The Southeast Asian team took a 7-5 lead at halftime as they picked apart their European counterpart's defenses, which at times included a double Operator setup, with their aggressive site pushes.
---
---
Team Liquid then caught up to XERXIA as they rallied behind Elias "Jamppi" Olkkonen's Jett, who popped off in the second half after securing an ace in the 17th round.
The EMEA squad would eventually claim a hard-fought victory against XERXIA in quadruple overtime, after Dom "soulcas" Sulcas won the game-winning clutch against Itthirit "foxz" Ngamsaard.
---
---
After winning the match, Liquid's Travis "L1NK" Mendoza said in a post-match interview that they had made sure not to underestimate their Thai opponents.
"OpTic Gaming didn't give XERXIA the respect they deserved, so they were caught off guard," shared L1NK. "We watched XERXIA play against OpTic and realized they're very good. They're from a different region, but that doesn't mean you can't respect them."
Liquid will continue their Masters Reykjavik 2022 campaign on April 15 during the playoffs.
Meanwhile, XERXIA Esports will play the winner of OpTic Gaming versus KRU Esports on April 14 at 12:30 a.m. GMT+8 | April 13, 9:30 a.m. PDT | April 13, 4:30 p.m. GMT in a decider match to determine which team takes the last playoffs spot from Group B.
You can check out the upcoming schedule for Stage 1 Masters Reykjavik 2022 here.
READ MORE: OpTic Gaming Chet: 'Any region can come up with a cringey comp and execute it'