Korean organization DWG KIA have completed the rebuild of their Valorant roster with the addition of Lee "Hate" Ye-hun.
Hate was one of the founding members of the roster's first iteration at the beginning of 2021. He was eventually dropped ahead of the second Challengers tournament in Stage 1, before going on to join Japanese team DetonatioN Gaming White.
His return to DWG is part of a major roster shuffle, as the Korean organization prepares for VCT Korea Stage 2.
DWG released four players from its seven-man roster at the end of March, after a disappointing fourth-place finish in VCT Korea Stage 1 Challengers.
---
---
DWG KIA round out Valorant roster with Hate, Bangnan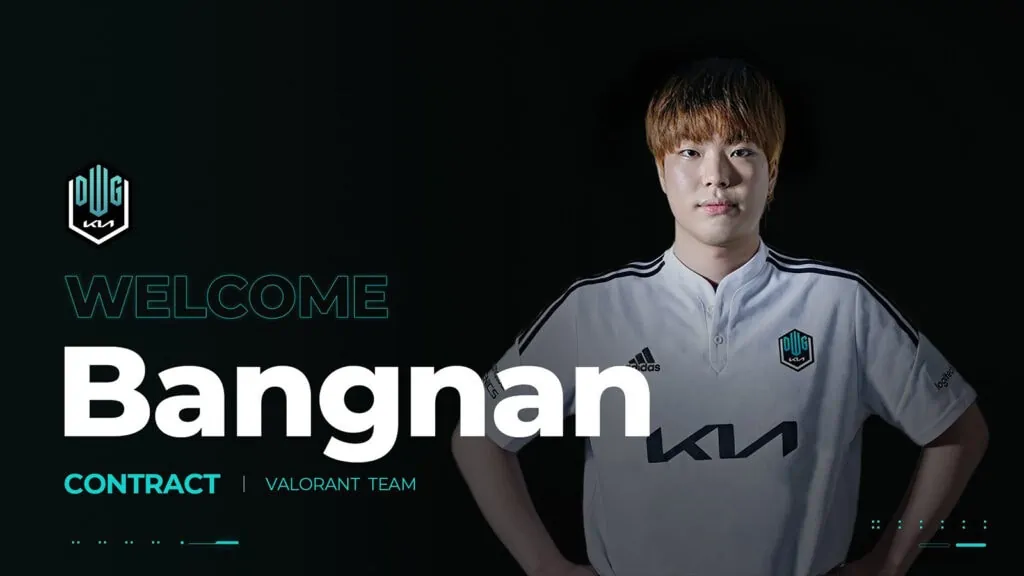 Kim "Eugene" Su-yeong, Lee "Jeong Hi" Jeong-ha, Kang "iNTRO" Seung-gyun, and Yoon "hyeoni" Hyun-seok parted ways with the organization on March 29, after their contracts expired.
This left the team with just three players on its active roster. Several days later, the organization added Jett player Jung "Bangnan" Min-u, formerly from Team T5.
Hate's signing brings the roster back up to full strength. The 20-year-old last played for Jadeite in VCT Japan Stage 1 Challengers, but failed to find significant success with them.
DWG KIA Valorant roster
Park "exy" Geun-cheol
Kim "t3xture" Na-ra
Jung "Bangnan" Min-u
Jeong "Esperanza" Jin-cheol
Lee "Hate" Ye-hun
The player is best known for his time on Cloud9 Korea, one of the strongest teams in the early days of Korean Valorant.
It's not yet clear which roles the players will take on. For instance, both t3xture and Bangnan are Jett mains, so one of them may have to flex as a secondary duelist or play a different agent.
Hate has played mostly Killjoy, Chamber, and Viper in the past couple of months of competing, which overlaps somewhat with exy as well.
READ MORE: Can anyone beat TenZ's historic performance at Masters Reykjavik 2021?