Soundproofing remains a tricky issue at any LAN tournament, especially with a live audience in attendance.
At Masters Copenhagen 2022, sound issues continued to affect players on stage, where they struggled with overpowering white noise that drowned out key audio cues like footsteps in-game, according to Fnatic in-game leader Jake "Boaster" Howlett.
The only sounds that filtered through were gunfire and utility, omitting crucial information about potential flanks and rotations.
---
---
The white noise drowned out all sounds of footsteps on stage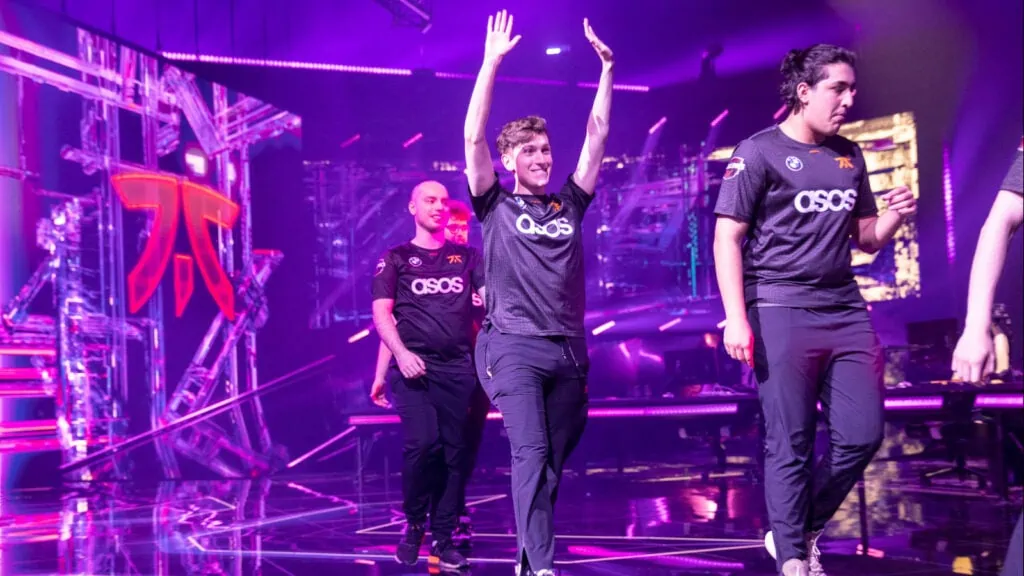 "It's so difficult when you're on stage," said Boaster in a recent stream. "The game needs to fix its sound overall."
The 27-year-old was reviewing Fnatic's game against Paper Rex in the upper bracket semifinal. On Ascent, the lack of footstep audio meant that Boaster had somehow assumed that three players had already crossed from A Heaven to Defender Spawn, when two PRX players were really still in Heaven.
While Fnatic still ended up winning that round, it was a prime example of the confusion stemming from the white noise in the background.
---
---
The reverse issue appeared to be true at Masters Reykjavik this year — teams could hear their opponents' calls back then, said OpTic Gaming's Jaccob "yay" Whiteaker, to the point where he even started giving fake calls.
Unfortunately, there is no easy fix for soundproofing on stage. While many fans have been quick to call for soundproofed booths, they are prohibitively expensive and do not fully solve the problems still plaguing players.
"Booths don't actually work, they're just good for the optics of 'doing something,'" said caster Lauren "Pansy" Scott in a Reddit thread discussing the issue.
Former Team Liquid coach Connor "Sliggy" Blomfield has also pointed out in the past that the air-conditioning in booths also reduces some of the soundproofing, because it means that holes need to be made to accommodate all the equipment.
Players are already given noise-cancelling headphones on stage — the Poly SHR-2638-01, according to Pansy — while the white noise helps deafen sounds from the crowd.
It is particularly important to ensure that players cannot hear crowd noises. In CS:GO, players have been known to get information on enemy player locations by paying attention to the crowd. Even in booths, vibrations from the roar of the crowd are tangible, and players can get an inkling of whether or not someone is around the corner based on the audience's reaction.
Ultimately, the perfect solution remains elusive. Soundproofing and noise-cancelling implementations are still a work in progress, but Riot still has time to fine tune its systems ahead of Valorant Champions in September.
READ MORE: Valorant patch 5.03 will completely change how you aim with these ultimates