Korean esports organization DRX just completed a perfect 7-0 run in the VCT Korea Stage 2 Challengers group stage.
Their strengths as a squad were on full display for five straight weeks as they outclassed their opponents without batting an eye, securing an upper bracket semifinals berth in the playoffs.
Led by their captain, Kim "Zest" Gi-seok, the Korean-based organization also found convincing wins over regional rivals On Sla2ers and DWG KIA.
DRX won 14 straight maps in their group stage run, proving beyond a doubt that they remain the best team in their region by far.
---
---
DRX complete VCT Korea Stage 2 Challengers group stage with a perfect record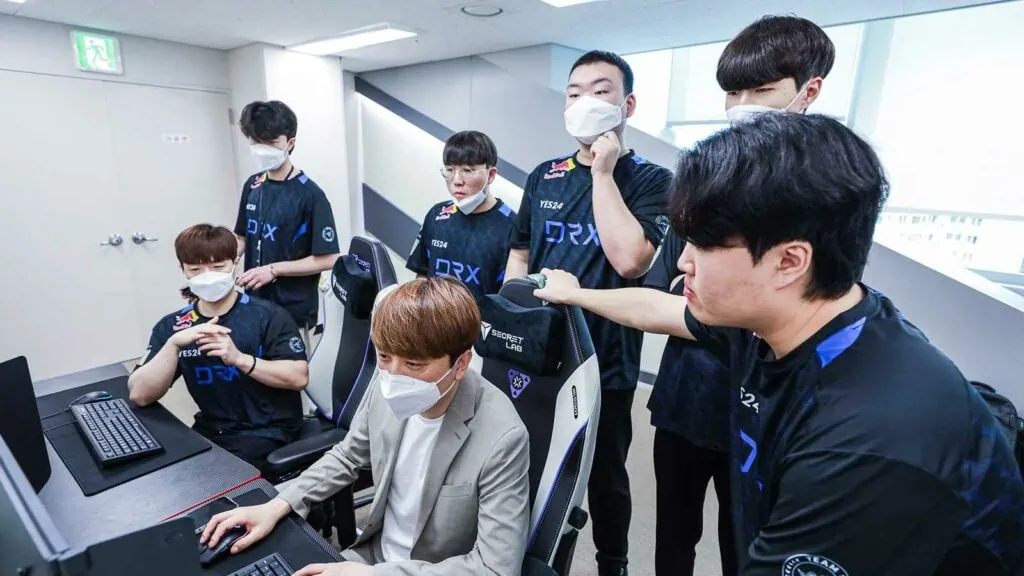 Kim "stax" Gu-taek and the boys in blue have showcased an ability to adapt, innovate, and comfortably stay ahead of the agent meta.
The Korean squad has also shown they don't need to use Jett to win games, even as other teams in the region continue to favor the dashing duelist. Instead, they have introduced new and more creative agent compositions during their group stage run, finding viable alternatives to Jett on select maps.
DRX deftly maximized Fade and Neon's full potential in competitive play, creating new opportunities by combining Neon's speed with Fade's ability to reveal enemy locations.
---
---
Fade is far from a pocket pick for DRX. She has even made an appearance on DRX's most picked map, Ascent, where they usually run a triple initiator lineup with Sova and KAY/O. This composition is also notable for the fact that it is completely missing a duelist, similar to how the team plays Breeze.
Meanwhile, the team's sentinel main, Yu "BuZz" Byung-chul, was one of the top performers in the VCT Korea Stage 2 group stage with the highest K/D ratio at 1.64, according to vlr.gg. The team's controller main, Kim "MaKo" Myeong-kwan, was right behind him with a 1.40 K/D.
Moving into the playoffs, DRX are the clear favorites to win VCT Korea Stage 2 Challengers. The squad has won every single VCT event in Korea, except for last year's Stage 2 tournament where they were upset by Nuturn Gaming.
If they maintain their current form, the kings of Korean Valorant look like a lock for Korea's single spot at Masters Copenhagen in July.
READ MORE: Location of first-ever VCT Game Changers Championship LAN finally revealed