DRX's reign over their region doesn't show any sign of ending. The kings of Korea are currently on a five-match win streak in the VCT Korea Stage 2 Challengers group stage, but what makes it even more impressive is that they're doing it almost entirely without Jett.
Instead, DRX have introduced new and more creative agent compositions in their Stage 2 group stage run. Chamber has become their most-selected Valorant agent and primary fragger. The Korean squad have also added Neon to their compositions as their entry agent on Bind and Split.
On top of that, DRX now run a unique triple initiator lineup on Ascent and Breeze that has taken their competition by storm. This is a squad that is known for impeccable coordination and utility usage, and it is absolutely showing.
---
---
DRX don't need Jett to win in VCT Korea Stage 2 Challengers group stage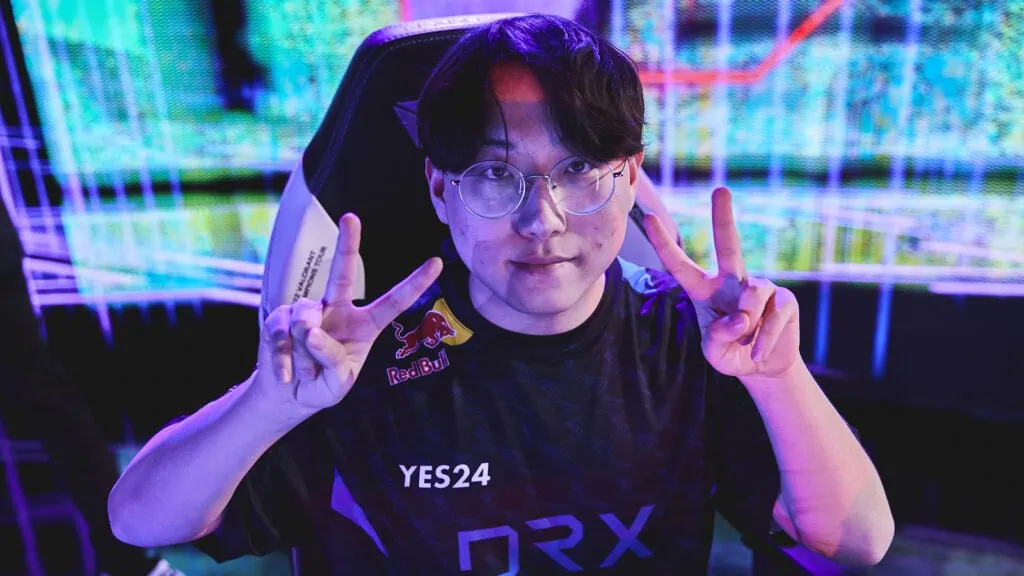 Chamber has become an integral part of DRX's success in their VCT Korea Stage 2 run. The team has picked the teleporting sentinel on all maps so far, with the exception of Haven.
Haven was the one time they picked Jett, in Week 3 against Maru Gaming. They never missed a beat, going on to take the map 13-4.
Yu "BuZz" Byung-chul has been exceptional on Chamber, averaging the highest kill-death ratio and kills-per-round in the group stage with a 1.59 and 0.94 rating, according to vlr.gg.
The Korean squad also looked unstoppable with their triple initiator composition on Breeze in their Week 2 match against World Game Star (WGS).
With the use of Sova's, Skye's, and KAY/O's abilities, BuZz and the rest of his teammates were able to reliably pinpoint WGS's whereabouts and secure the A site plant.
---
---
On Bind against WGS, DRX decided to use Neon as their entry agent instead of the more traditional Raze. Goo "Rb" Sang-min's Neon was able to sprint straight onto B site, relying on his teammates' synchronized ability usage to block off sightlines and blind opponents.
The speed of his sprint also helped him to catch the first defender off guard, slicing through WGS's defenses and securing an opening pistol round ace.
---
---
DRX's most-picked map in VCT Korea Stage 2 Challengers group stage so far has been Ascent, a map where they also run a triple initiator lineup with Sova, Fade, and KAY/O. This composition is also notable for the fact that it is completely missing a duelist, similar to how the team plays Breeze.
However, that doesn't mean that the team doesn't enjoy going on the offensive. On maps like Bind and Split, the Korean powerhouse squad maintains a fast and aggressive playstyle with Rb's Neon fearlessly running toward the enemy team to take space.
We have yet to see DRX's agent compositions for Icebox and Fracture in the group stage. Most of their opponents have chosen to ban Icebox, while DRX opt not to play on Fracture.
BuZz and the boys in blue have not dropped a map in Stage 2. They only have two more matches left to play in the VCT Korea Stage 2 Challengers group stage. They're set to face CNJ Esports on June 11, followed by their final match against Spear Gaming on June 13.
READ MORE: Exclusive: Behind New York Fury's quest to build a new era in Valorant