Turkish agent Fade has quickly found her place in Valorant's diverse cast of agents. Wielding the power of nightmares and primal fear, she may have just unseated Omen as the agent of choice for all the edgelords out there.
The development team wanted to create an alternative to Sova's reconnaissance abilities, and from there, one of the most terrifying agents in the game was born.
The team eventually settled on the concept of a bounty hunter for their new initiator, one whose power would be drawn from living nightmares. In a new development blog, Valorant developers and artists dove into the inspiration behind Fade and how they fleshed out her agent design.
---
---
How one Valorant concept artist brought Fade to life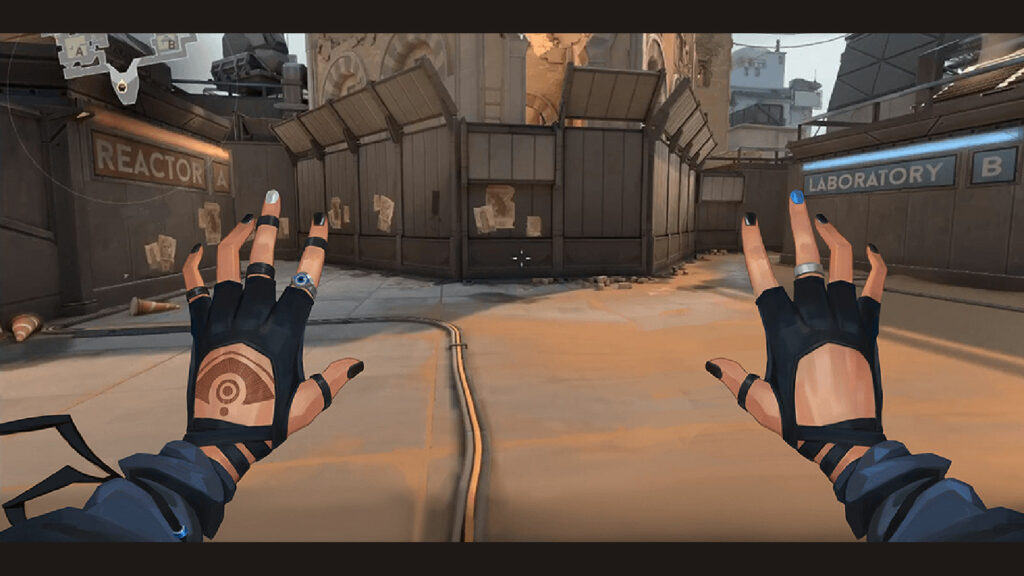 The designers soon figured out that playing against Fade should be a tense, anxiety-inducing experience. When you get tagged by her trails, you never know if she'll be hunting you down herself or sending a Prowler after you.
With her Nightfall ultimate, the developers also added the deafen debuff to "inject more fear" into her kit, a first for Valorant. Sound is crucial in Valorant, and taking that out of the equation leaves players on edge because they can no longer hear if an enemy is nearby.
"We wanted to keep that feeling throughout her design," said Game Designer Nick "Nickwu" Smith. That led to a "darker, edgier thematic" for the character, one that the team found was perfectly embodied by the concept of nightmares.
In comparison to Neon's vibrant, upbeat feel, Fade has a much more unique color palette compared to the rest of the roster.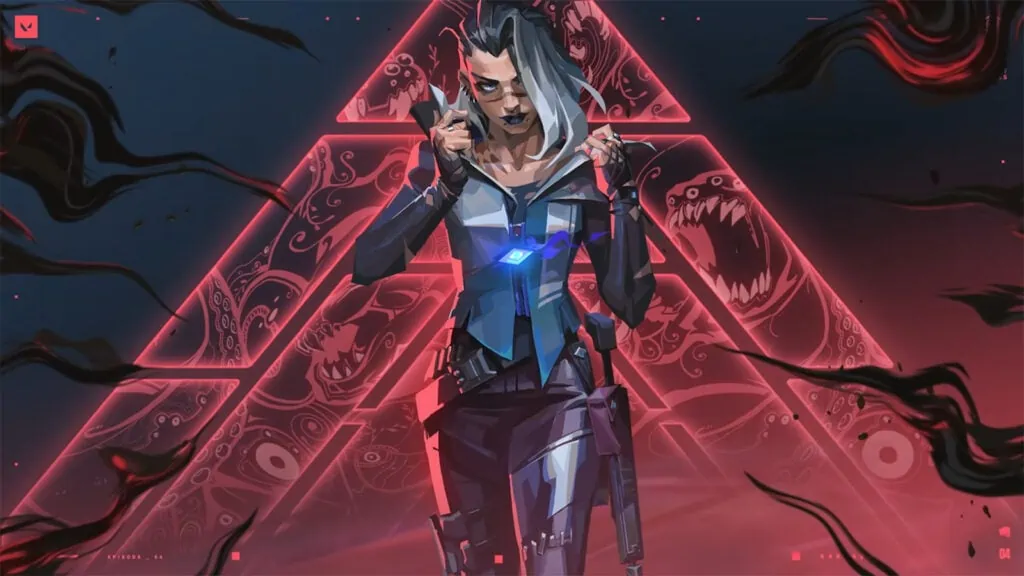 "The hardest part of designing new agents from a concept art perspective is keeping their color palettes unique," said Concept Artist Konstantin "Zoonoid" Maystrenko.
"All of the basic colors have been taken already, and we need to figure out color combos that feel unique while still being readable in-game."
Since she was supposed to inspire terror, Fade's colors ended up being more muted, leaning more heavily into the "grays and blacks." However, there was a reason why Fade didn't end up clad entirely in black – black is a difficult color for a competitive game, said Zoonoid, because it doesn't provide enough contrast with the in-game environment.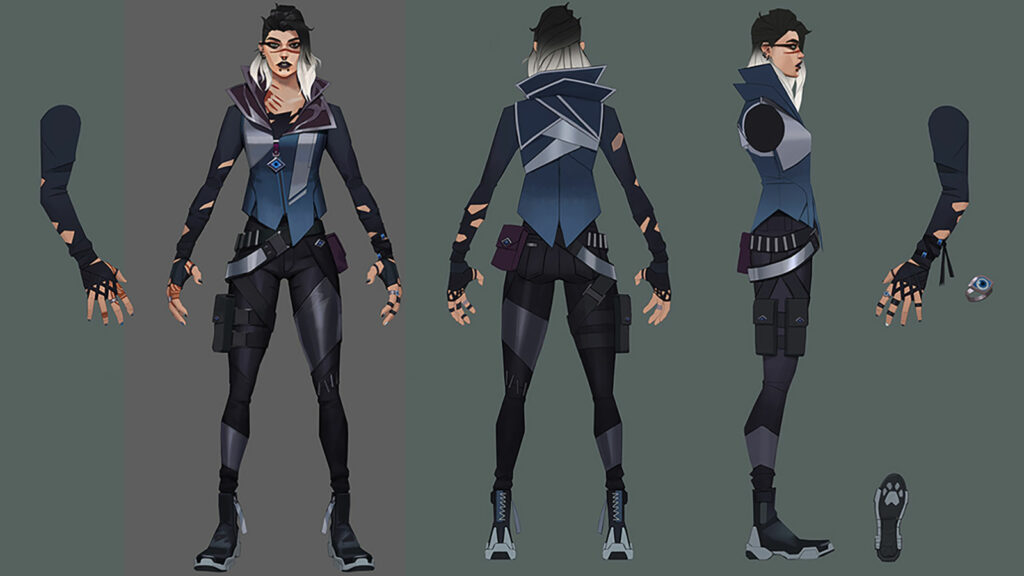 Then there was the question of Fade's outfit. Modern media is already subsumed by fantastical realms filled with medieval elves and dragons, but there are fewer sources of representation for someone with powerful magical ability who grew up in an inner-city area.
Zoonoid wanted to give her a more "modern, stylized outfit," one inspired by urban fantasy. Fade's closely-fitted jacket clearly evokes city-living, complete with a mystical nazar boncuğu pendant hanging down her front.
But Fade isn't all about nightmares and terror, and there is also something unexpectedly cuddly about her. Her hometown, Istanbul, is the cat capital of the world, and the designers wanted to pay homage to that, but without making it so obvious that she became a "cat agent."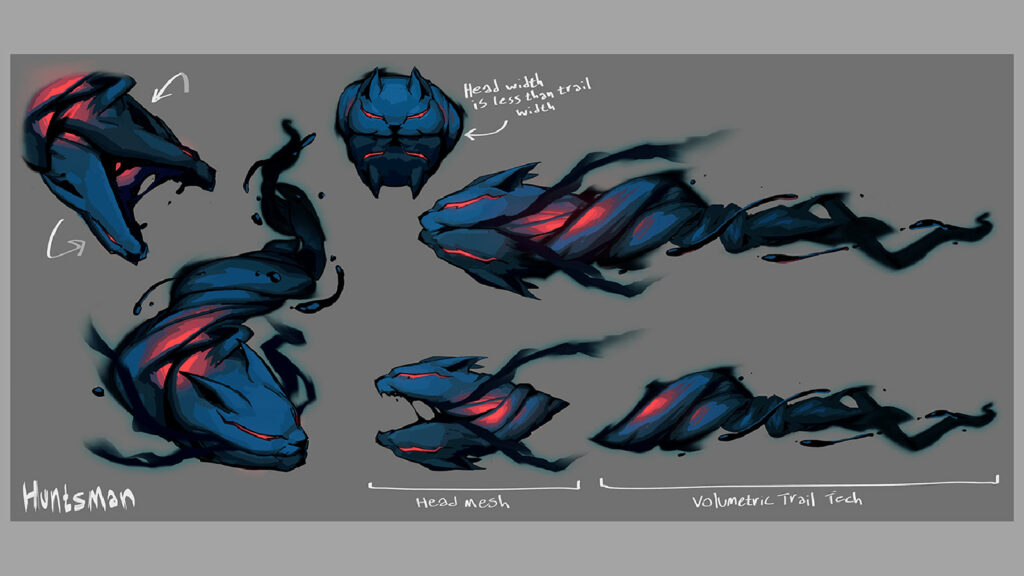 While Fade's Prowler may look like some demonic entity from hell, it's actually just two cats laying against each other. "We wanted to build this creature out of the things she loves and sees," Zoonoid said.
Other elements of Fade's design are deeply rooted in Turkish culture as well. For instance, the henna tattoos on her hands signify sacrifice. Her ultimate incorporates the eye-shaped nazar and her feline prowlers as well, all linked together using the flow of henna patterns.
And as a final flourish – yes, there are actually toe beans on the bottoms of her boots.
READ MORE: How Evil Geniuses upset the champions of VCT Stage 1 Masters Reykjavik 2022