VCT Stage 2 Masters Copenhagen promises to be one of the most epic Valorant events to date.
The storylines are ripe for the picking. Will OpTic Gaming make history as the first-ever back-to-back champions of an international Valorant LAN? Or will Fnatic finally lift the trophy that has eluded them for so long? Or better still — will we see an Asian champion in Valorant?
The stage will have no lack of superstars. With names like Jaccob "yay" Whiteaker, Nikita "Derke" Sirmitev, and Jason "f0rsakeN" Susanto headed to Denmark, fans will be chomping at the bit to watch the world's best aimers clash once again.
But who is actually the best player in Copenhagen? It's not yay, if that's what you're thinking. In terms of raw statistics, KRU Esports star Angelo "keznit" Mori is the top player going into Stage 2 Masters, with a 273.8 Average Combat Score (ACS) and a 79% Kill, Assist, Survive, Trade (KAST) rate.
---
---
Keznit has the best overall statistics going into Masters Copenhagen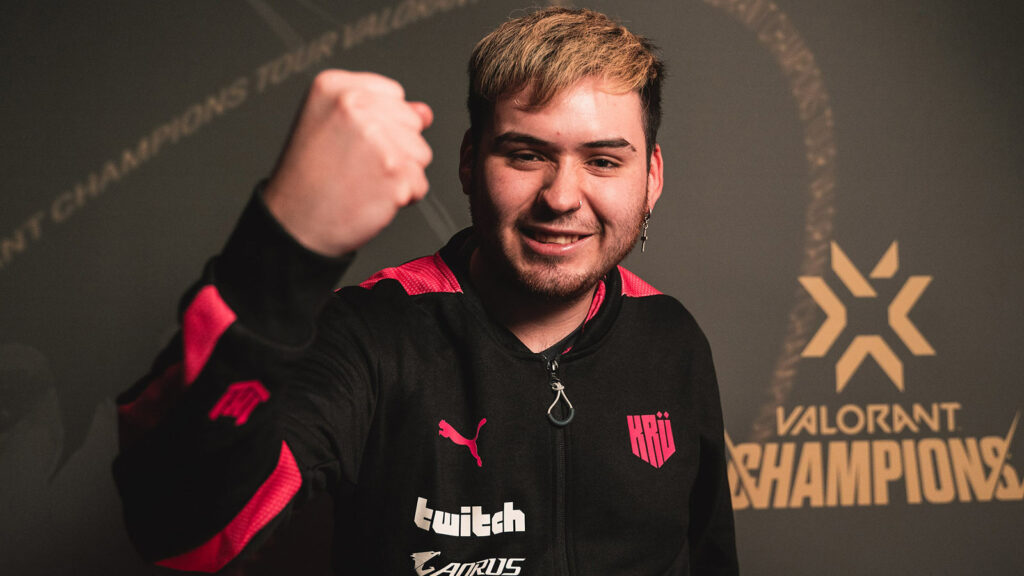 Redditor u/TheAnimeScreenwriter compiled the numbers in a spreadsheet, showcasing the top performers in their respective regions as they head to Copenhagen.
Keznit outdid the likes of yay (252.9 ACS), Derke (259.9 ACS), and even Fnatic's young god Emir Ali "Alfajer" Beder (271.6 ACS). Even LOUD's Erick "aspas" Santos did not top him at 272.9 ACS, despite the Brazilian team's absolute domination in their region.
That said, the numbers do need to be taken with a grain of salt. They are only representative of a player's performance against local competition, which means they can be skewed if a team is by far the best squad in their region, such as in the case of LOUD, DRX, and Paper Rex.
However, you'd be remiss to overlook keznit, despite KRU's early exit in the groups at Masters Reykjavik 2022. He has put up impressive numbers on any agent he plays, including Raze, KAY/O, Neon, and Jett, averaging over one kill per round on both Raze and KAY/O.
His KAY/O, in particular, stands out because of the way he plays him. Keznit plays the robotic initiator like an entry agent, securing a whopping 0.25 first kills per round (FKPR). In comparison, the next closest KAY/O player in Copenhagen is LOUD's Matias "Saadhak" Delipetro, with a 0.16 FKPR.
At the same time, the Chilean player has already proven himself against stiff international competition at Valorant Champions last year. KRU came in fourth at Valorant Champions, beating Furia, Sentinels, and Fnatic.
KRU may have lost LATAM's top seed to Leviatán, but they are also the only team that has attended every single international Valorant LAN, which means they are bringing plenty of stage experience with them.
Do the statistics mean that keznit is a better player than yay or Derke? Probably not. But this man is at the top of his game across all agents, and if he maintains his form in Denmark, the show is on.
READ MORE: This team is the number one squad at Masters Copenhagen, and it's not OpTic or Fnatic