The fates appear to be thawrting Fnatic's attempts at getting all its players to an international Valorant LAN.
The EMEA top seed is looking to finally clinch its first-ever international trophy at Masters Copenhagen in July, but it must first secure travel for its players to Denmark.
Star player Emir Ali "Alfajer" Beder has run into delays in getting his visa, tweeting that the center that issues the visa had burned down. Seriously, you can't even make this stuff up.
---
---
Fnatic Alfajer will have to wait a little longer for his travel visa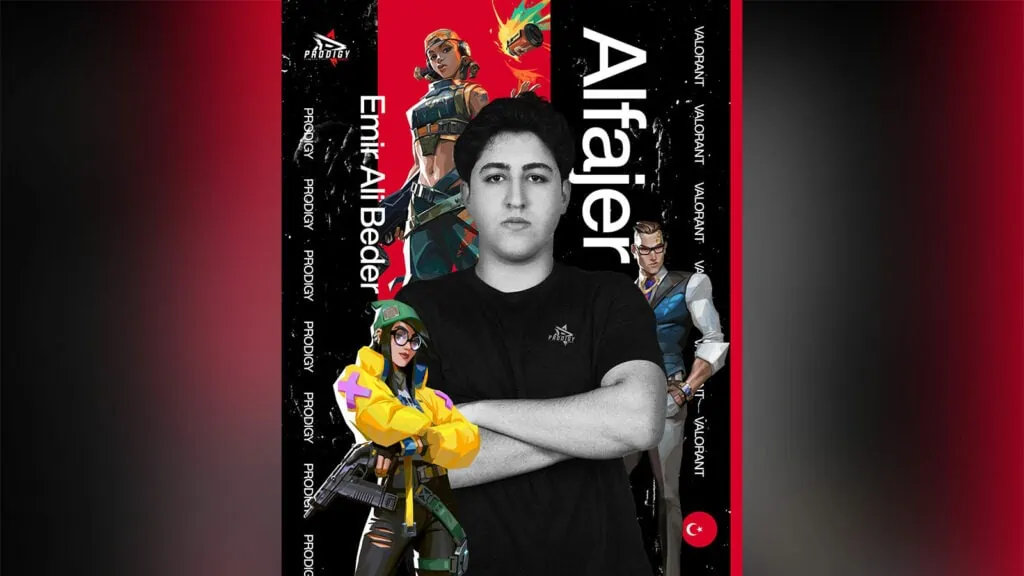 "I came to İzmir to get a visa and the place where I will get a visa was burned," he said on Twitter. "I love this life!"
This immediately called to mind Fnatic's struggles at Masters Reykjavik, where they had to play with two stand-ins. Russian player Andrey "BraveAF" Gorchakov had been suspended by the organization, amid travel restrictions and his supposed support for the Russian invasion of Ukraine.
At the same time, Nikita "Derke" Sirmitev came down with COVID-19, which meant he could not immediately join his team in Iceland.
Without two key players, Fnatic eventually crashed out of Masters Reykjavik in 11th to 12th place, after losses to Ninjas in Pyjamas and Zeta Division in the group stage.
Alfajer has been integral to Fnatic's success in Stage 2. The 17-year-old Turkish prodigy tops the VCT EMEA Stage 2 Challengers leaderboard with a 271.6 Average Combat Score (ACS) and 176.5 Average Damage Per Round (ADR).
His raw firepower has helped take some of the pressure off Derke, turning Fnatic into a force to be reckoned with.
The good news is that Fnatic will probably not have to go without one of its stars again. Colin "CoJo" Johnson, the organization's Valorant Team Director, has said that Alfajer's application would be rerouted to a different center in Turkey and be given priority because of the "extraordinary circumstances."
"Don't think there is any cause for concern timeline-wise especially because of first seed but doing all we can to make sure everything works out ASAP," he said.
As the champions of VCT EMEA Stage 2, Jake "Boaster" Howlett and his team advance directly to the playoffs, which means that Alfajer has slightly more time to get his visa while the group stage is being played.
READ MORE: The best controller agents for mastering new Valorant map Pearl