RSG PH has advanced to the second round of ONE Esports Mobile Legends Professional League Invitational 2022 (MPLI 2022) after a dominant 2-0 performance over Smart Omega.
With the absence of key players such as Jonard "Demonkite" Cedrix and Eman "EMANN" Sangco in the tournament, RSG had to compete with their rookies.
John "1rrad" Tuazon took the opportunity to shine in both games with jungle Martis, eliminating MPL PH's comeback kings on the first day of the tournament.
---
---
1rrad's jungle Martis was the star in RSG PH sweep over Smart Omega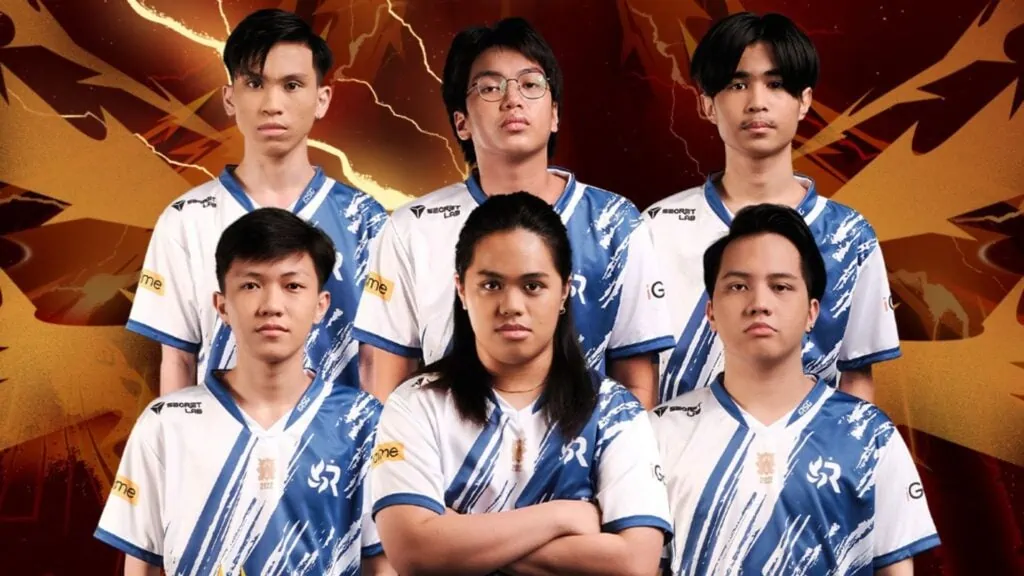 Martis was buffed in patch 1.7.20 a week ago, and pro teams have now gotten wind of just how strong he is in the jungle. Earlier in the tournament, he was also played by Burn X Flash in the first game of the series, who eventually lost the series to Malaysia's Orange Esports.
1rrad showed the true strength of the Ashura King after he recorded a flawless combined 9/0/16 KDA for both games. He was hailed the MVP in game two for his stellar performance on the hero.
RSG PH came in red hot in the first game, which they ended in 14 minutes with a overwhelming 16-1 kill score. Smart Omega's notorious Faramis–Claude combo couldn't contain Nathanael "Nathzz" Estrologo Paquito, who finished with a clean 7/0/3 KDA.
---
---
In the second game, RSG locked in a roam Kadita and Lesley in the gold lane. Smart Omega went with a team-fight-heavy lineup comprising Atlas, Claude, and Karina.
RSG PH had a comfortable 11-1 kill score lead 11 minutes into the match. This time, it was 1rrad's jungle Martis getting the kills and dictating the tempo throughout the game.
---
---
With no more towers remaining, Smart Omega made a last-ditch effort at the 18-minute mark to steal the Lord and potentially turn things around.
Smart Omega slowly pushed back members of RSG before Dexter "Exort" Martinez' Faramis used Cult Altar at the last minute, starting the counterattack. Omega was forced to retreat to base. In this moment, 1rrad secured the Lord and killed Dean "Raizen" Sumagui's Karina.
Smart Omega tried to defend their base one last time, but was overrun by the Lord and accompanying super minions.
They will next face Alter Ego in the second round on Friday, November 4, at 3:40 p.m. GMT+8.
You can find the full MPLI schedule, results, and brackets here. Follow ONE Esports on Facebook for more MPLI news and updates.
READ MORE: SoloAim steals Lord on tank hero, eliminates Cambodia's only representative at MPLI 2022