Martis is a fighter hero in Mobile Legends: Bang Bang players don't see often in ranked and competitive games. He has an outdated character model, and his kit doesn't do well in the current meta.
Fortunately, Moonton is looking to turn things around for the hero starting with this small but welcomed change.
Moonton revealed that they have revamped the Ashura King's Epic Limited skin, God of War Martis. The hero now wears less armor, showing off his chiseled body. He also looks to be a lot taller and more intimidating, with glowing eyes and a thick, white hairdo.
---
---
Preview of God of War Martis skin and its skill effects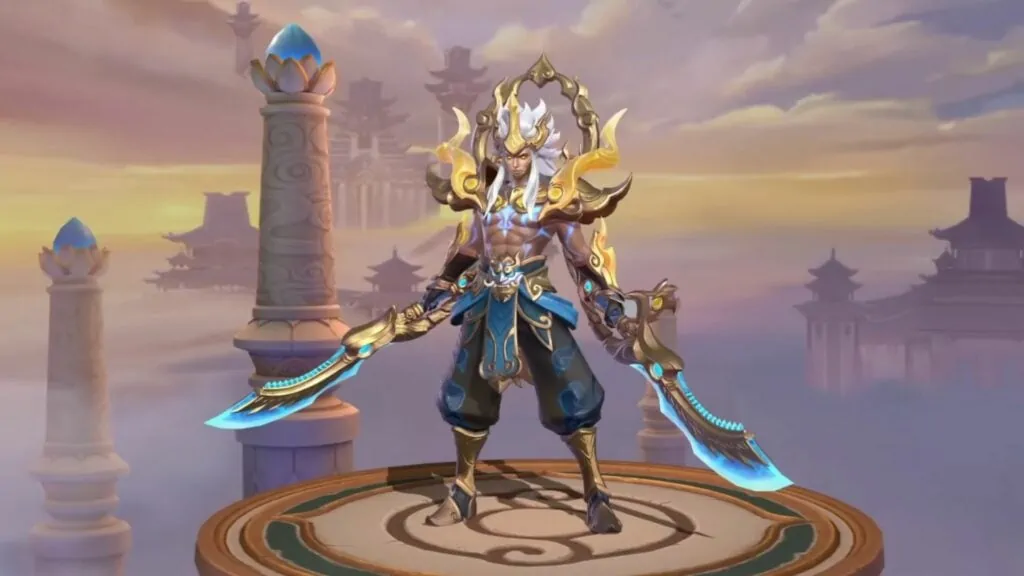 Martis looks more majestic as ever in the revamp. Aside from changes to his appearance, his armor also received a few visual tweaks. His shoulder plates are made of solid gold, and a massive golden arch is placed on his back, elevating his God status.
Blue colors are also present his outfit and body tattoos, which greatly compliment his gold armor. Lastly, his weapon is also a lot more menacing, especially the way it glows whenever he attacks somebody on the battlefield.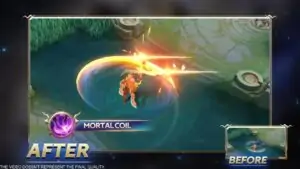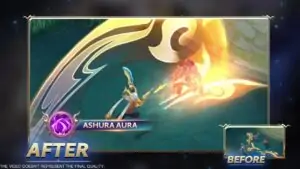 As for his skills, he leaves a blue and gold trail in both his weapons whenever he uses Ashura Aura. Martis turns into gold with Mortal Coil, and a slow-moving aura surrounds him after using his ultimate, Decimation.
The skill effects look absolutely phenomenal when chained together in a team fight, and players will definitely see the improvement.
God of War Martis will be available soon in the in-game store.
---
---
Follow ONE Esports on Facebook for the latest Mobile Legends: Bang Bang news, updates, guides, and more.
READ MORE: Wicked Flames Sun is the Monkey King's hottest skin, literally