ONE Esports Mobile Legends Professional League Invitational 2022 (MPLI 2022) started off with a banger after Malaysia's Orange Esports eliminated MPL KH Autumn Split champion Burn x Flash.
Despite fielding a new roster, Orange Esports were on fire against the Cambodian representatives. Both teams were neck and neck throughout the decider. However, Orange Esports had the final laugh as Muhammad "Aim" Abas pulled off a miraculous play on Lolita which helped them stage the upset.
SoloAim's Lord steal on Lolita is proof that miracles do exist in the Land of Dawn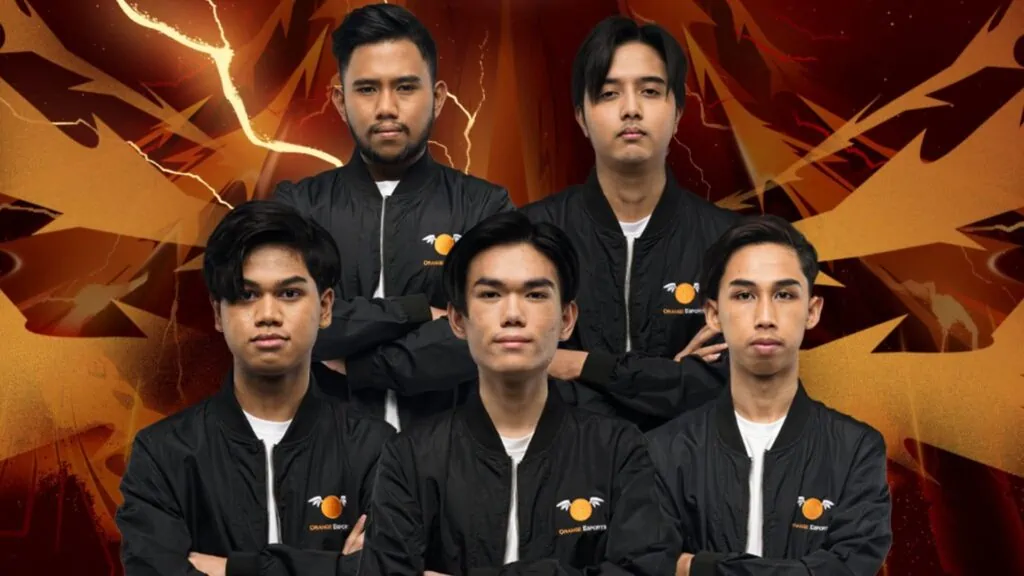 In the third game, Orange Esports drafted a tanky lineup comprising Akai, Lolita, and Uranus. Burn X Flash answered back with tank-killer heroes Claude and Esmeralda.
It was a back-and-forth affair in the first few minutes with both teams tied in gold and objectives. At one point Burn X Flash looked like its pulling away with the game after Piseth "ATM" Kosal's Esmeralda finshed most of his core items.
With only two towers remaining on both sides at the 30-minute mark, Burn x Flash tried to end the game by attempting Lord. Orange Esports wanted to contest, but was pushed back by three members of the Cambodian squad.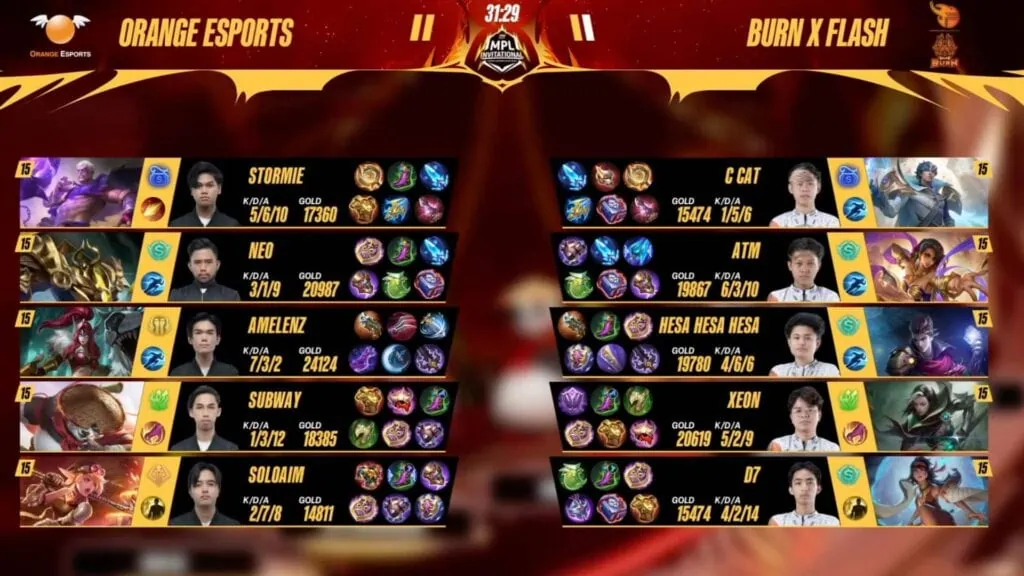 Muhammad "SoloAim" Abas' Lolita was taken down during the retreat, but his Immortality passive triggered, and his hero came back alive after a few seconds. Instead of helping his fleeing teammates, he went straight to the Lord and miraculously stole it using the hero's first skill, Charge!
Even though he perished shortly after, his Lord steal gave his team enough time to regroup in the bot lane with the Enhanced Lord. Burn X Flash tried to defend, but was not enough, as four of their members were killed in the last team fight.
---
---
With the victory, Orange Esports will be advancing to the second round and will face the winner of the RRQ Sena and Geek Fam.
You can find the full MPLI 2022 schedule, results, and brackets here.
---
Follow ONE Esports on Facebook for more MPLI news and updates.
READ MORE: These heroes will likely dominate the MPLI 2022 meta