RRQ Akira had one of the most dominant campaigns among MPL regions after winning all of their regular season and playoff series at the Mobile Legends: Bang Bang Professional League Brazil Season 3 (MPL BR Season 3) in a perfect run.
Finishing first place with a spotless 14-0 record in the regular season, the Brazilian king of kings went on to secure the first grand final slot in the playoffs after they took down Sons E-Sports in the upper bracket quarterfinal, 3-1, and rival DreamMax e-Sports in the upper bracket final, 3-1.
Facing DreamMax e-Sports once in the grand final, RRQ Akira never looked back, and successfully defended their crown after a 4-1 beating. With the win, RRQ Akira will be representing Brazil at the M4 World Championship in Indonesia early next year, their second M-series appearance.
---
---
RRQ Akira defeat DreamMax e-Sports, 4-1, at the MPL BR Season 3 grand final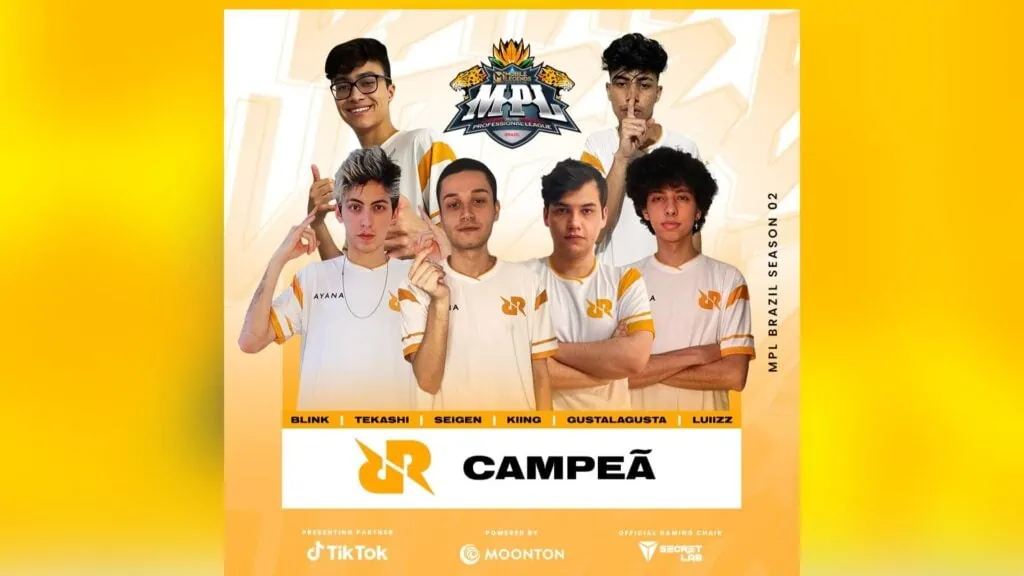 DreamMax e-Sports opened the series with a victory on the back of Nicolas Sanches "Akashi" Vieira, who had a stellar 9/2/4 KDA on Irithel. That was the last time DreamMax won in this best-of-seven series.
After a strong performance in games two and three, RRQ were challenged game four. DreamMax had destroyed all of RRQ's towers at the 14-minute mark, putting them on the defense.
However, RRQ Akira turned things around by stealing the Enhanced Lord and eliminating three members near the pit 16 minutes into the game. All five went straight to the midlane to destroy the base, ignoring the remaining two members of DreamMax, to reach match point.
---
---
RRQ Akira's Gustavo Da Costa "Gustalagusta" Lima shone in the fifth and final game. Using Beatrix's Renner and Nibiru, he shut down Abraão "Jump Style" Santos' Balmond and Akashi's Claude.
When RRQ took the uncontested Lord at the 9-minute mark, DreamMax attempted to fend off the three-lane push with Claude and Lylia.
---
---
However, Lucas Felipe "Kiing" Godoy's Akai caught Balmond in the midlane with Hurricane Dance. Lais Mira "La La Land" Madureira tried to help, but got caught out by RRQ's formation as well. With two members down and the Lord marching in the bottom lane, RRQ went straight to the crystal to win the series.
Aside from the M4 World Championship ticket, RRQ Akira will also be taking home the lion's share of the US$30,000 prize pool. Follow ONE Esports on Facebook for more MPL and M4 updates.
READ MORE: All teams qualified for the M4 World Championship