In Mobile Legends: Bang Bang, the key to maximizing your account isn't splurging on pricey skins or unlocking every hero. Surprisingly, it all boils down to one simple action: creating a new account.
This crucial feature not only secures your in-game progress but also ensures a smooth gaming experience on different devices.
Moreover, it acts as a protective shield, safeguarding your account from potential hacker threats.
In this comprehensive guide, we will walk you through how to create a new account in Mobile Legends, ensuring you're well-equipped to elevate your gaming journey securely and effortlessly.
A comprehensive guide on how to create a new account in Mobile Legends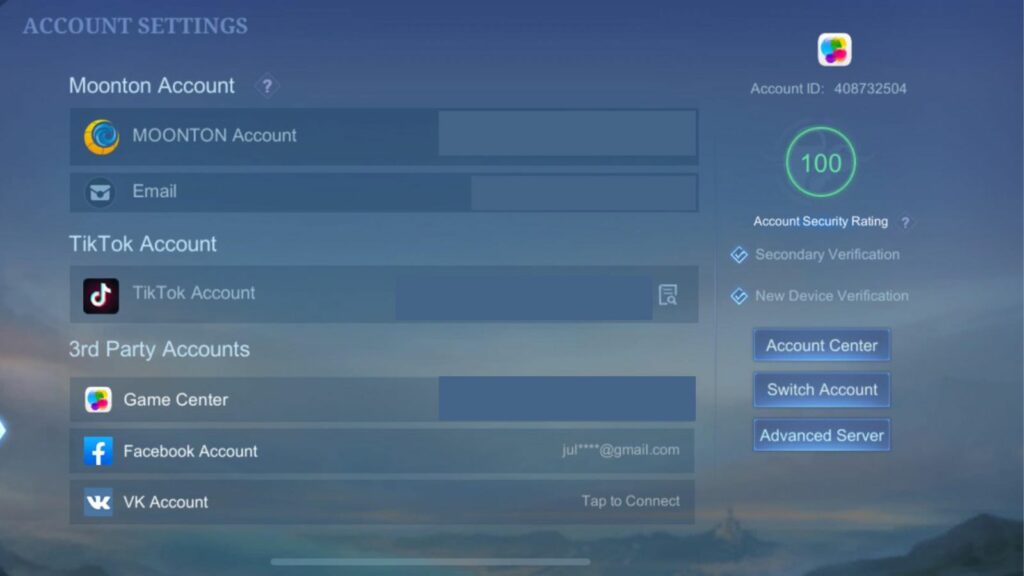 For new players, all you have to do is finish the tutorial and wait til you're level four to create a new account.
For existing players without an account, here's how to register
Head to the top-left screen and tap on your profile picture.
On the left side of the screen, find and tap on the Account tab.
In the Account tab, you'll find various options for registering and linking your account.
Choose between creating a new Moonton account or linking your existing social media accounts to your profile.
Activate Secondary Verification: Once your email is linked, consider enabling secondary verification. This adds an extra layer of security by sending a verification code to your email for new device logins.
You can create only one account per device. However, you can log in and out of multiple accounts on the same device.
Follow ONE Esports on Facebook, Instagram, and Tiktok for MLBB esports news, guides, and updates.
READ MORE: What is a mid laner in Mobile Legends? Learn how to be the best in this role