Brought to you in partnership with Samsung.
ECHO superstar and shotcaller Tristan "Yawi" Cabrera proves that he does not only make wise decisions in-game, but in real life as well.
Only a few months after ECHO's triumph at the M4 World Championship, where they won the lion's share of the US$800,000 prize pool, the 21-year-old opened Yawi's Food Hub, a food stall located in Metro Manila.
During the food stall's grand opening on March 19, both ECHO fans and food enthusiasts alike flocked to buy various offerings, including fries, pizza, and boba tea. The event was a resounding success.
However, before taking on the food business, he had other plans for his winnings.
---
---
Yawi's family played a big role in helping him set up his food stall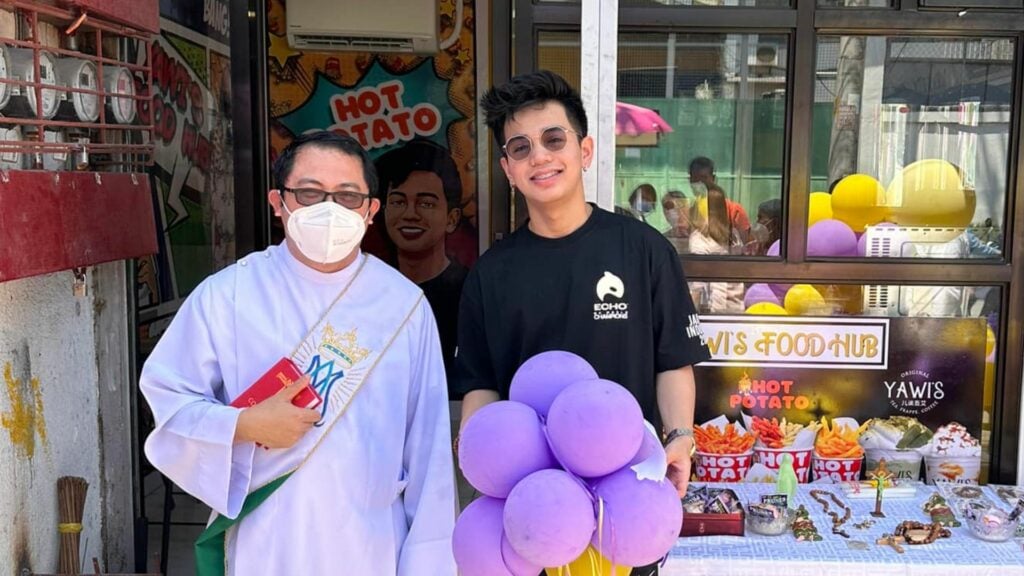 Although he initially wanted to buy an SUV, his parents suggested investing in a business instead, and he agreed to their advice.
"At first, we thought of starting a business, and then my mom suggested, 'How about food?' he shared to the media during the opening of the food stall. "While I was busy, my family helped me."
Despite his busy schedule in MPL, many of his friends and family offered their support to help jumpstart the business.
His mother and brother were in charge of everything in the stall, while his brother's girlfriend was responsible for the interior wall paintings.
POLL RESULTS
Which MLBB pro player do you want to know more about?
Poll: Mobile Legends
Poll Closed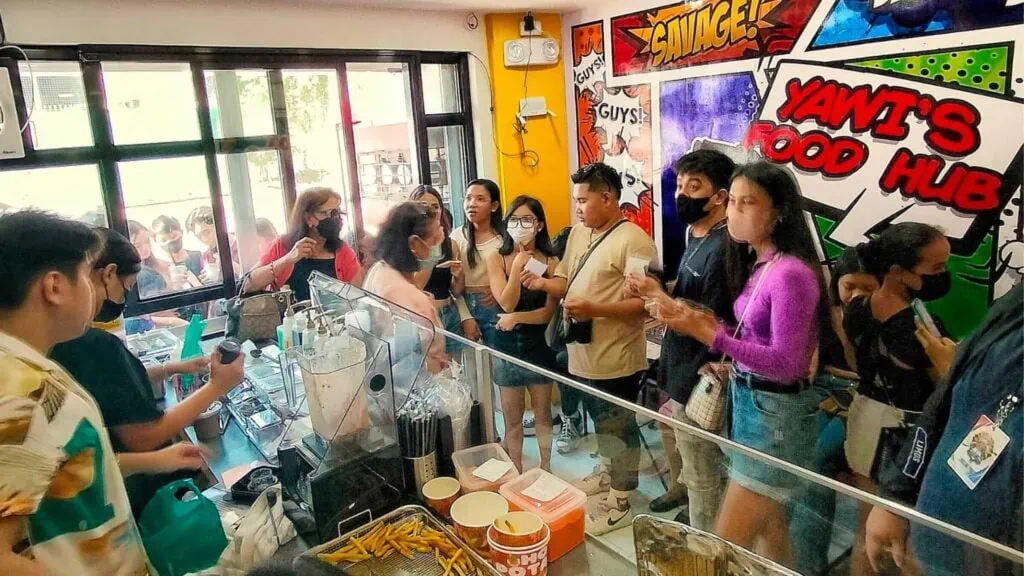 The paintings include Mobile Legends references such as the words "Savage" and "Bang Bang" written in comic style.
Now that his shop is open, he has nothing but praise for everyone who supported his food stall venture.
"It's delightful, I didn't expect that many people would come right away," he said. "I didn't expect it because, of course, Paranaque is far."
Yawi's Food Stall is located on 8012 F Edison Avenue Sunvalley 1700 Parañaque, Philippines.
Follow ONE Esports on Facebook for more Mobile Legends: Bang Bang and esports news, updates, and guides.
READ MORE: Exclusive: Blacklist Wise's growing One Piece resin collection costs thousands of dollars