Mobile Legends: Bang Bang Professional League Season 8 (MPL PH Season 8) is fast approaching and every team has already locked their lineup for the most-awaited MLBB tournament in the country.
The winner of this season will have the chance to represent the Philippines in the upcoming M3 World Championship later this year.
Here are the eight participating teams of MPL PH Season 8.
TNC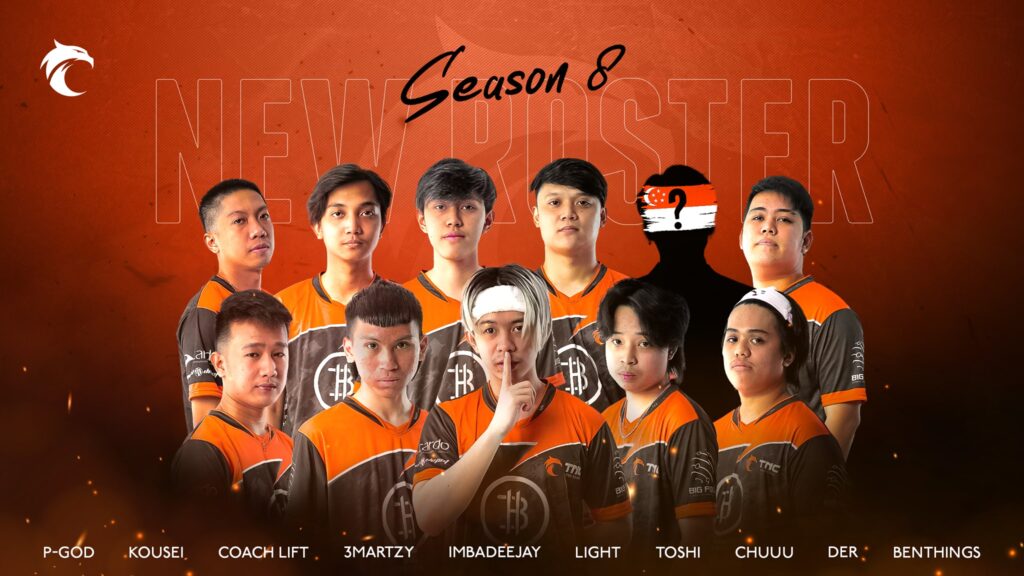 TNC is one of the newest organizations entering the league, but most of its players come from Work Auster Force. The team qualified last season with an unbeaten record and went on to shook other teams with their dominating performance.
With the addition of veterans Douglas "ImbaDeejay" Astibe and Adrian "Toshi" Bacallo, we won't be surprised if TNC climbs its way to the top this season 8.
TNC MPL PH Season 8 roster
Frediemar "3MarTzy" Serafico
Clarense "Kousei" Camilo
Adrian "Toshi" Bacallo
Douglas "ImbaDeejay" Astibe
Patrick "P-God" Grecia
Dylan "Light" Catipon
Daniel "Chuuu" Chu
Ben "Benthings" Maglaque
Landher Mendoza San "Der" Gabriel
---
RSG PH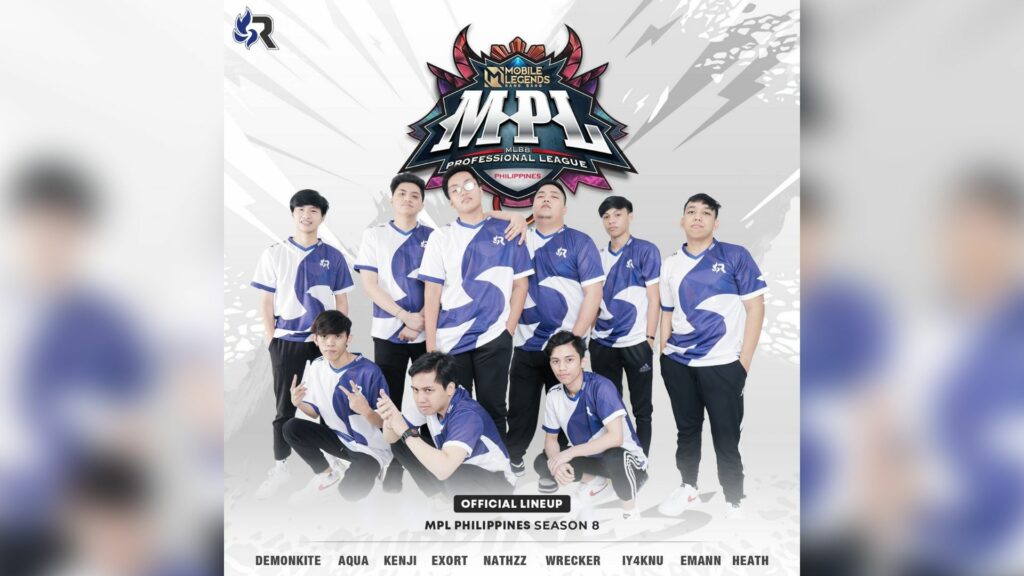 RSG PH is another international organization that decided to test the waters in MPL PH Season 8. The roster is made up of various players from different teams last season, but their combined firepower and veteran experience might take them to greater heights.
Seasoned coach and SEA Games champion Brian "Coach Panda" Lim is also in charge of coaching for the RSG PH, making the team a dangerous foe no team should ever underestimate.
RSG PH MPL PH Season 8 roster
Dexter "Exort" Martinez
Kenneth Jiane "Kenji" Villa
EJ "Heath" Esperanza
Christian "Iy4knu" Manaog
Elyson "Wrecker" Caranza
Arvie "Aqua" Calderon
Nathanael "Nathzz" Estrologo
Eman 'EMANN' Sangco
---
ONIC PH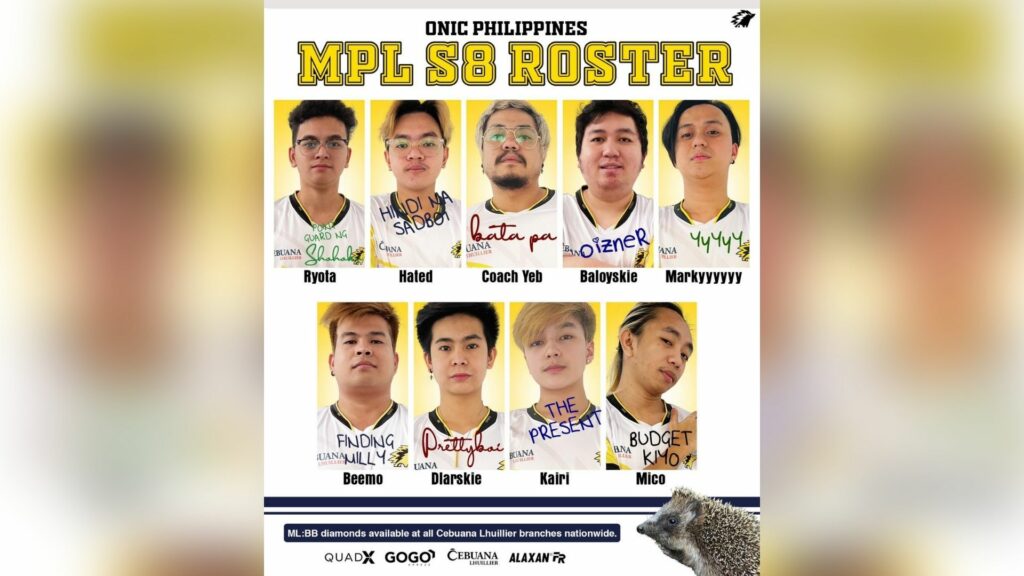 The biggest move that ONIC PH did in the offseason was getting support superstar Allen "Greed" Baloy back in the team. The yellow hedgehog squad is surrounded by young players who will undoubtedly dominate in the seasons to come.
It's only a matter of time before ONIC PH once again returns back to the podium with ease.
ONIC PH MPL PH Season 8 roster
Allen "Greed" Baloy
Nowee "Ryota" Macasa
Ian "Beemo" Sergio
Mico "miicoo" Quitlong
Gerald "Dlar" Trinchera
Jaylord "Hate" Gonzales
Kairi "Kairi" Rayosdelsol
---
---
Smart Omega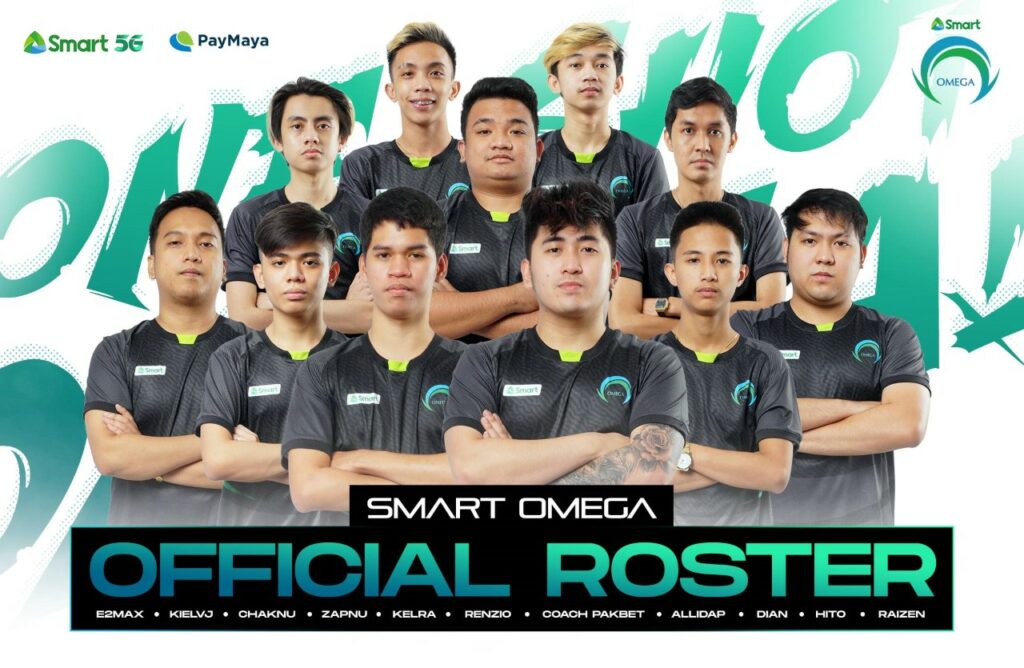 Smart Omega bought out the entire roster of Execration for MPL PH Season 8. The black and green squad is en route to becoming one of the best in the region, thanks to the organization's close-to-perfect team chemistry.
The team also went on to almost winning the season 7 championship against Blacklist International. They didn't stop there as they eventually won the prestigious Mobile Legends: Bang Bang Southeast Asia Cup 2021 (MSC 2021) in a dominating fashion. Smart Omega has one of the best odds to win it all next season.
Smart Omega MPL PH Season 8 roster
Billy "Z4pnu" Alfonso
Joshua "Ch4knu" Mangilog
Kielvj "Kielvj" Hernandez
Renz "Renzio" Cadua
Duane "Kelra" Pillas
Patrick "E2MAX" Caidic
Dian "Dian" Cruz
Romeire "Allidap" Padilla
Dean "Raizen" Sumagui
Robert "Hito" Candoy
---
Nexplay EVOS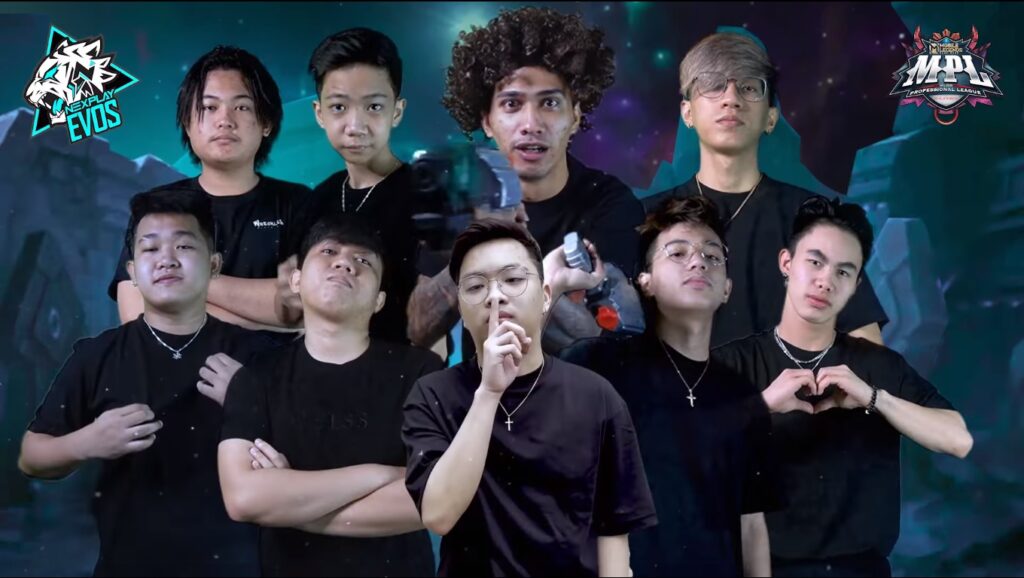 Nexplay Esports has partnered with EVOS Esports for this season, bolstering its chances to finally go deep in the playoffs this time around.
Only this time, former Smart Omega support Jeniel "YellyHaze" Bata-anon will toughen up the already competitive lineup of these young, but talented players.
Nexplay EVOS MPL PH Season 8 roster
Renejay "Renejay" Barcase
Tristan "Yawi" Cabrera
John Paul "H2wo" Salonga
James "Jeymz" Gloria
Jeniel "YellyHaze" Bata-anon
Sanford "Sanford" Vinuya
Setsuna "Akosi Dogie" Ignacio
Jhonwin "Hesa" Vergara
---
ECHO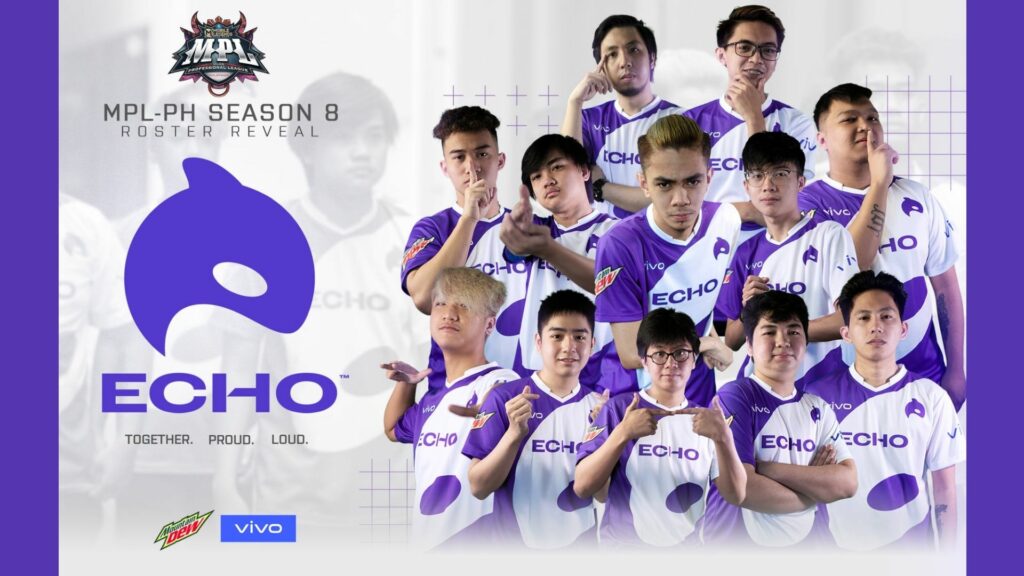 Aura PH rebranded to ECHO for MPL PH Season 8. Despite Steven "DaleDalus" Vitug and two-time MPL PH champion Michael Angelo "Arcadia" Bocado still in the coaching positions, only Christian "Rafflesia" Fajura is the remaining player of the original team who won twice in a row in seasons four and five.
It's exciting to how ECHO will fare in the regular season, but we can expect that they'll bring their A-game in every match under the ECHO banner.
ECHO MPL PH Season 8 roster
Christian "Rafflesia" Fajura
Benedict "Bennyqt" Gonzales
Jankurt "KurTzy" Matira
Jay "Jaymeister" Torculas
Joshua "Aspect" Tating
Kenneth "Flysolo" Coloma
Aaron "AaronQT" Lim,
Rion Manalo "RK3" Kudo
Samuel Josef "Invoker" Reyes Cruz
---
Bren Esports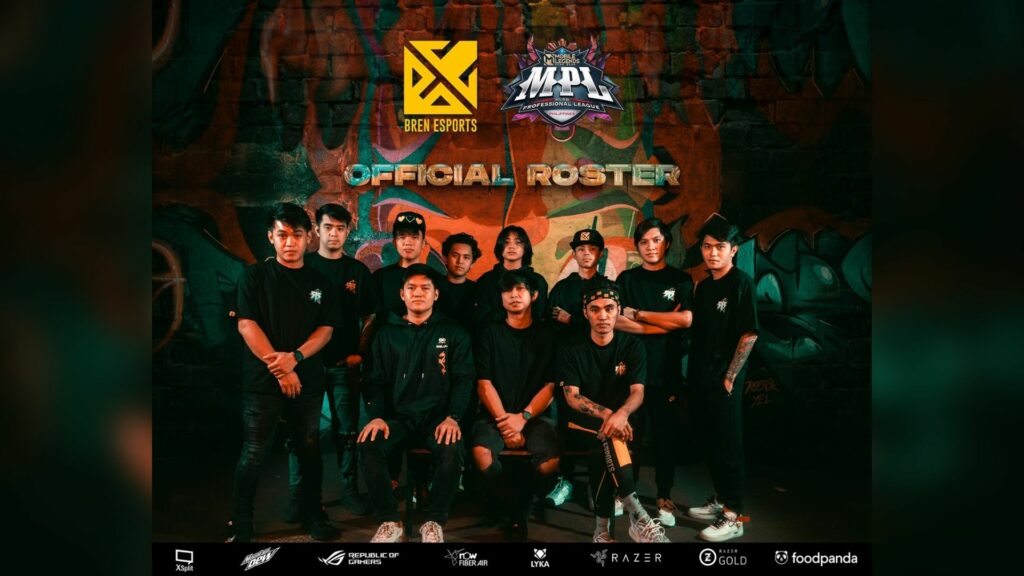 The M2 world champions are back at it again, and they've brought in returning veterans and new bloods in the mix. Mico "Coco" Sampang is back in the lineup while former Aether star Raven "L3bron" Alonzo has returned in the professional scene.
It's exciting to see what coach Francis "Duckey" Glindro have in store for its fans, especially now that this season will determine who gets to represent the country in the upcoming M3 World Championship.
Bren Esports MPL PH Season 8 roster
Karl "KarlTzy" Nepomuceno
Angelo "Pheww" Arcangel
CJ "Ribo" Ribo
Allan "Lusty" Castromayor
David "FlapTzy" Canon
Efphraim "Ejhay" Sambrano
Mico "Coco" Sampang
Raven "L3bron" Alonzo
Mujahid Usman "Malik" Malik
Dwine Gatchalian "Rimaru"Enriquez
---
Blacklist International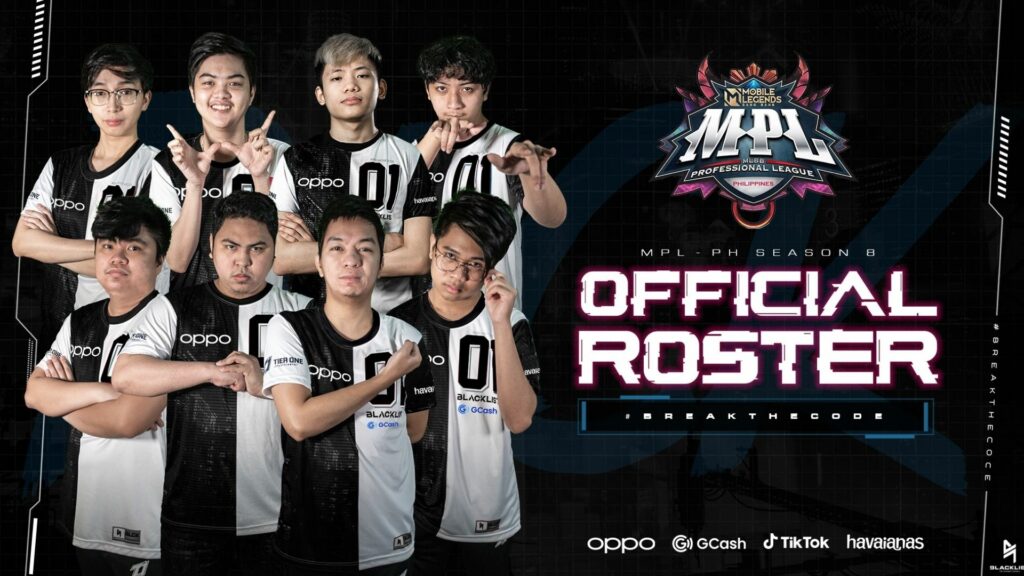 The MPL PH Season 7 champions are back and are looking scarier than ever. This season, they have acquired the KDA machine Salic "HAD JI" Imam from Smart Omega.
Known for pioneering the 'nice one, baby' meta and the 'Ultimate Bonding Strategy' or UBE, fans are excited to witness what the black and white squad has in store for next season.
Blacklist International MPL PH Season 8 roster
Mark Jayson "ESON" Gerardo
Johnmar "OhMyV33nus" Villaluna
Dexter "DEX STAR" Alaba
Danerie James "Wise." Del Rosario
Edward Jay "Edward." Dapadap
Kiel "OHEB" Soriano
Salic "HAD JI" Imam
Check out MPL Philippines' Facebook page for more updates.
READ MORE: MPL ID Season 8: Full roster of every team competing