Move aside Feeding Diggie and Full Strike strats, a new meta is sweeping Mobile Legends: Bang Bang! It is called the "Nice one, Baby" strategy, and yes, you read that right.
The Nice one, Baby strategy is achieved with two players — a utility support and a core jungle. The support's job is to keep a close eye on the jungler, and prioritize taking care of him above everything else.
Typically, the support player will use Angela or Rafaela for this strategy to work, while the core jungler picks high damage assassins such as Ling, Gusion, or Fanny. These supports are simply here to heal, while the jungler is the one who will initiate and deal tons of damage.
When this Nice one, Baby strategy is adopted to competitive play, teams tend to run up to two healing support heroes in their lineup.
Blacklist International for example, went with Estes and Rafaela when they beat Work Auster Force at the third week of Mobile Legends: Bang Bang Professional League Season 7.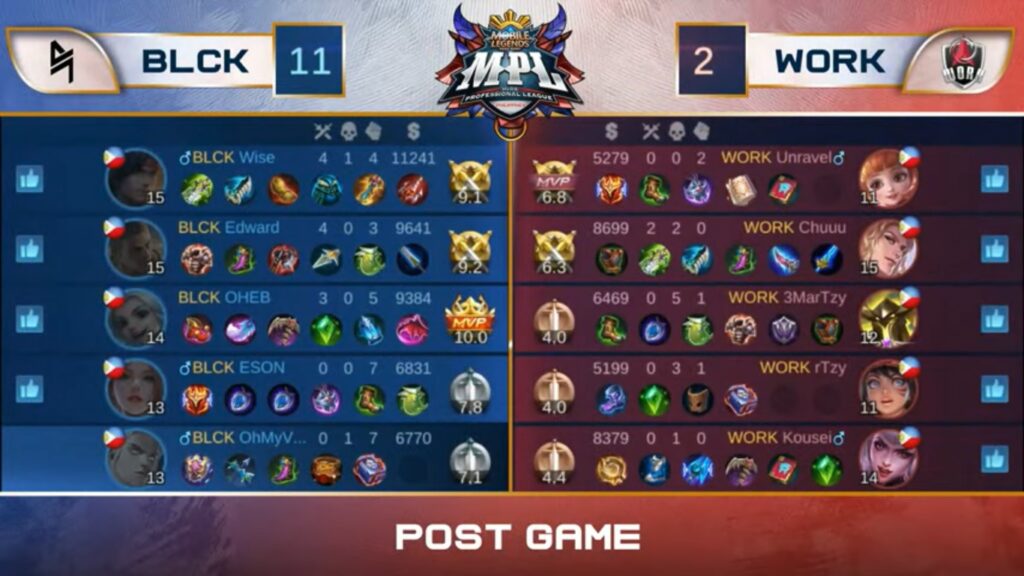 ---
---
That said, why exactly is this strategy called "Nice one, baby?"
When couples play ranked games together, the male usually picks assassin heroes with the intention of impressing his girlfriend with his mechanical skills.
At the same time, he'll ask for support from his partner, who will then pick a hero that can help him stay alive in team fights. This is why Angela and Rafaela make the best combo.
When a boyfriend makes flashy plays, his girlfriend typically says, "Nice one, Baby".
This coined phrase has since exploded in online communities, so much so that even MPL casters Manjean and Rob Luna use it on broadcast.
Could it be only a matter of time before other MPL regions catch the trend?
READ MORE: OHEB extends Blacklist International's win streak with an MVP performance