The M2 world champions have added young bloods and old-timers to their core lineup for MPL PH S8.
After failing to defend their title in Mobile Legends: Bang Bang Professional League Philippines Season 7, Bren Esports is back with a vengeance and are looking to reclaim the throne with key additions to their lineup, which includes two rookies, and former Aether star Raven "L3bron" Alonzo.
L3bron to Bren Esports
The announcement was made on Bren Esports' Facebook page, where they revealed all the players on the squad.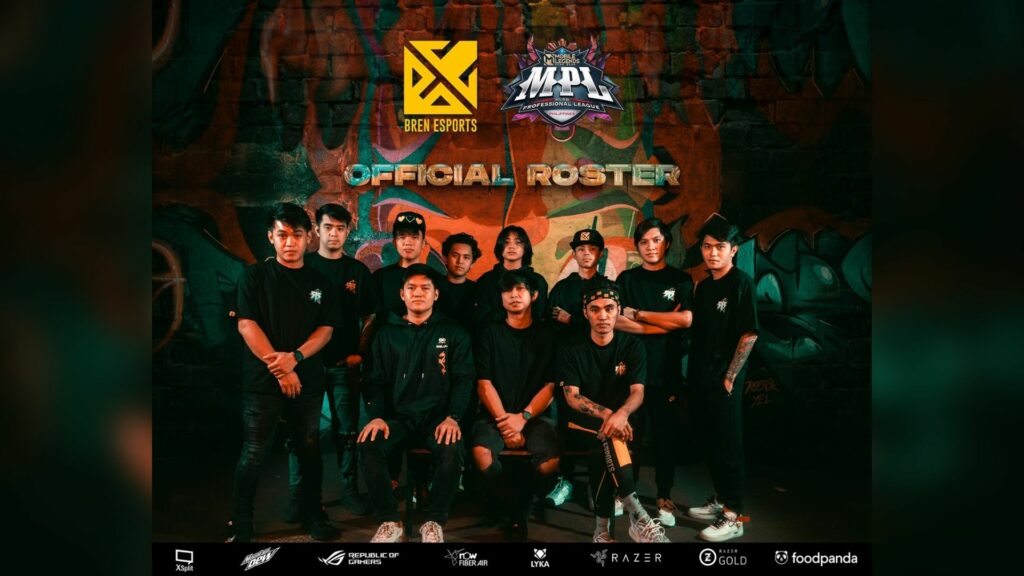 "Guess no more, because Coco, L3bron, Malik and Rimuru are the new additions to our official MPL PH line up!" Bren Esports wrote.
L3bron was part of the Aether squad who competed in MPL PH Season 1 to Season 3 , until he decided to call it quits to pursue a full-time streaming career.
Aside from L3bron, long-time Bren Esports player Mico "Coco" Sampang will also return to the lineup after taking a short break from competitive MLBB.
Two rookies, Rimaru and Malik, complete the 10-man roster.
---
---
Bren Esports MPL PH S8 official lineup
Bren Esports managed to keep their MPL PH Season 6 and M2 World Championship lineup intact for Season 8.
Francis "Duckey" Glindro will also remain as the head coach. He was a key element in the team's success during MPL PH Season 6 and the M2 World Championship, winning both tournaments.
Karl "KarlTzy" Nepomuceno
Angelo "Pheww" Arcangel
CJ "Ribo" Ribo
Allan "Lusty" Castromayor
David "FlapTzy" Canon
Efphraim "Ejhay" Sambrano
Mico "Coco" Sampang
Raven "L3bron" Alonzo
Malik
Rimaru
READ MORE: ONIC Greed is back! ONIC PH reveals star-studded roster for MPL PH S8