This is not a joke.
Mobile Legends: Bang Bang's April starlight skin is Bioroid Balmond, who joins Bio Frontier Kimmy, Biosoldier Granger, Biohazard Yu Zhong, and Biological Weapon Hayabusa in this skin line.
Portraying a sci-fi theme that augments heroes in various weird and mysterious ways, Bioroid Balmond may be the best one in the lineup, for the orc already possesses a mean and grim look that's perfectly suited for this skin.
If April's starlight skin isn't to your liking, you can also choose among these previous four Starlight skins: Phantom Dancer Natalia, Lethal Lady Lesley, Cleopatra Esmeralda, and Kaminari Kaja.
---
---
Preview of Bioroid Balmond April Starlight skin and its skill effects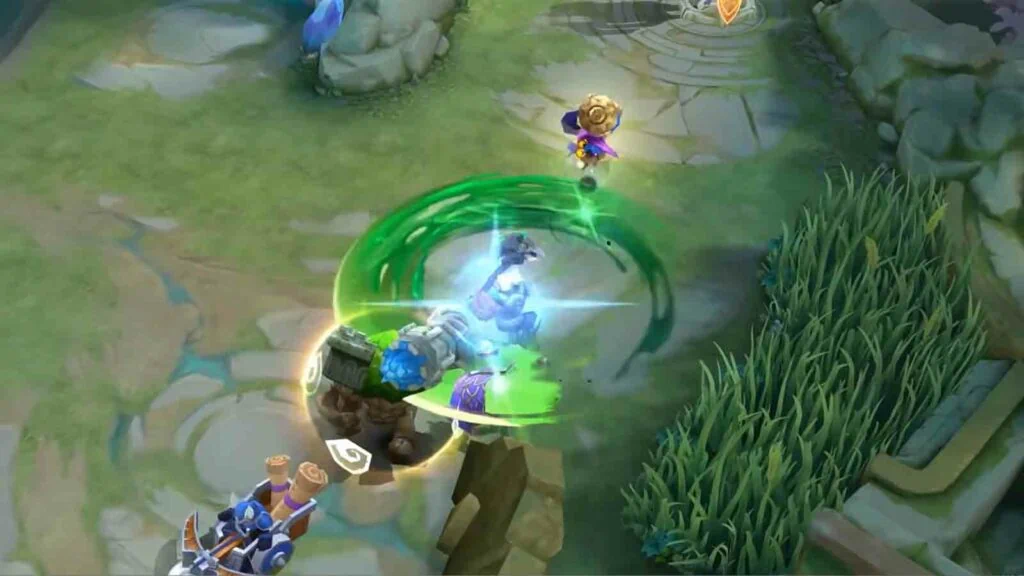 Changing his skin tone entirely, Bioroid Balmond modifies the orc into a ghastly purple beast. Coupled with his bulk, the gas mask he wears reminds us very much of Bane from Batman's The Dark Knight Rises.
A broad-shouldered tank, he wears large tubes infused with green chemicals around his torso, which has clearly enlarged his arms. His axe has also been redesigned and recolored to match the well chosen complementary color palette of green and purple.
Topping everything off is a head of spiky long white hair that obviously involved a ton of hair gel. How Bioroid Balmond manages to style it with such large hands and fingers however, remains a mystery.
Skill effect wise, his abilities have been reanimated and colored light green, supposedly the substance that's empowering him in this starlight skin.
As always, subscribers will receive a Painted Skin, Battle Emote, Sacred Statue.
Follow ONE Esports on Facebook for the latest Mobile Legends: Bang Bang news, updates, guides, and more.
READ MORE: Mobile Legends Xavier guide: Best build, skills, emblem, combos