It's time to see what I can do
To test the limits and break through
No right, no wrong, no rules for me
I'm free
Mobile Legends: Bang Bang fans, it's time to let it go! The newest grand collector skin, Queen Frost Silvanna, will be her fourth skin in the game, after Hallowed Lance, Midnight Justice, and Pure Heroine.
Keeping her dignified disposition, the lance user has been given a major upgrade in this skin, going from pole arm warrior to ice queen.
Turning full hyperborean with a frosty crown to boot, all of Silvann'a skill effects have been transformed, including her basic attacks.
---
---
Preview of Queen Frost Silvanna grand collector skin and its skill effects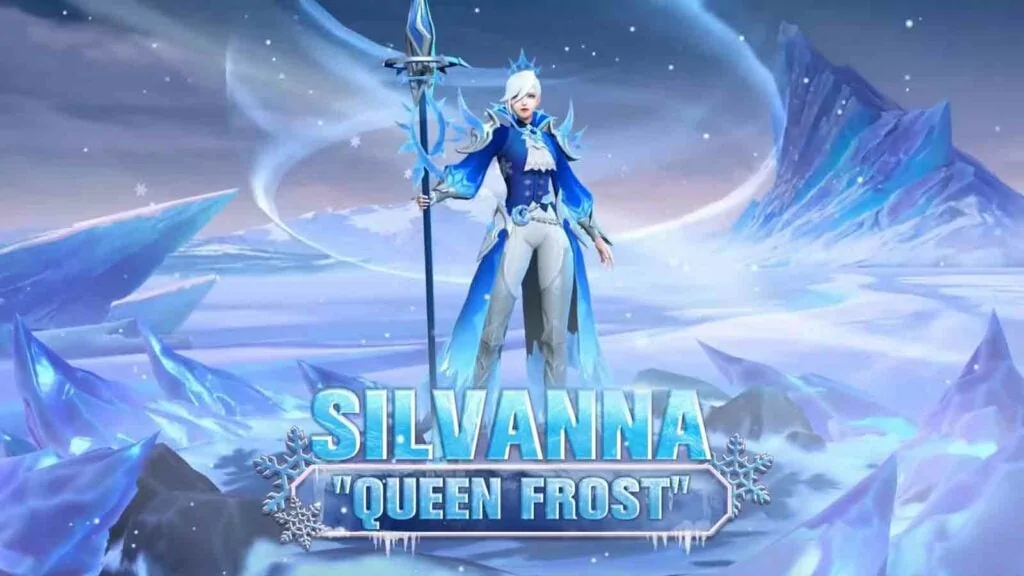 The Queen Frost Silvanna grand collector skin changes her blonde hair into white, accentuated by different hues of blue.
Her cobalt blue vest shows off a cute snowflake print at the side, layered over a long-sleeve blouse colored in gradients of azure, ending with puffy sleeves that further adapt the skin's wintery theme.
Silvanna's pauldrons, a distinct feature in all her skins, have also been dramatized, as curved icicles twist and turn from its base, matching her lance.
As always, the MLBB fighter adopts both feminine and masculine elements in her outfits, and we can't help but love how she proudly puts on a long regency Victorian bowtie with a dazzling sapphire crystal in the middle.
Her lance too, holds a large sapphire crystal that looks sharper than ever in the frigid cold, and will really make you feel as powerful as Disney's Elsa.
Queen Frost Silvanna new skill effects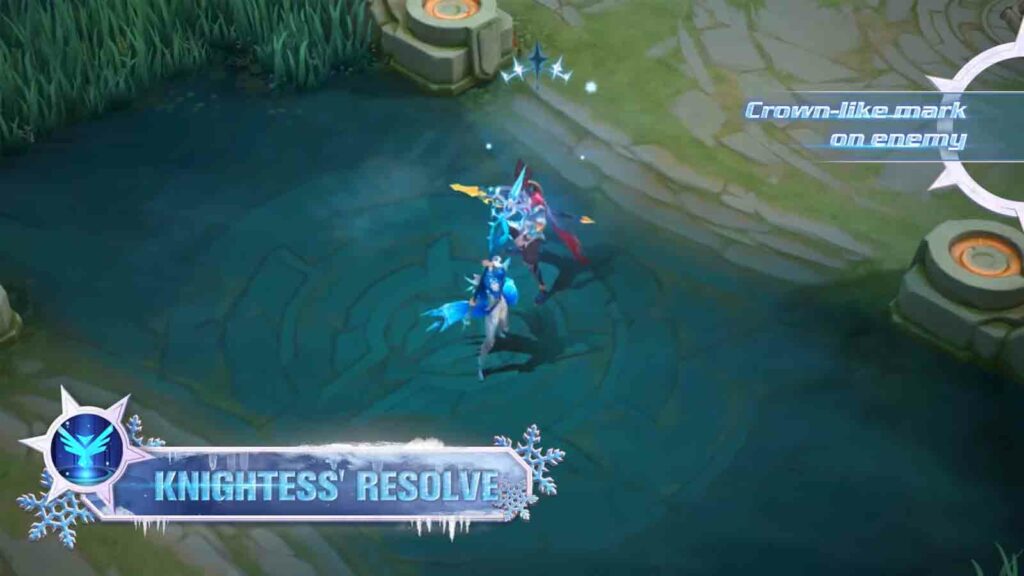 Silvanna's passive, Knightess' Resolve, marks enemy heroes hit. Instead of the basic wing-like symbol skill effect, the collector's skin puts a five-spine crown above the enemy's head. Talk about poky.
Her second skill, Spiral Strangling, is piercingly impressive, as it includes an icy eagle and variants of the snowflake design.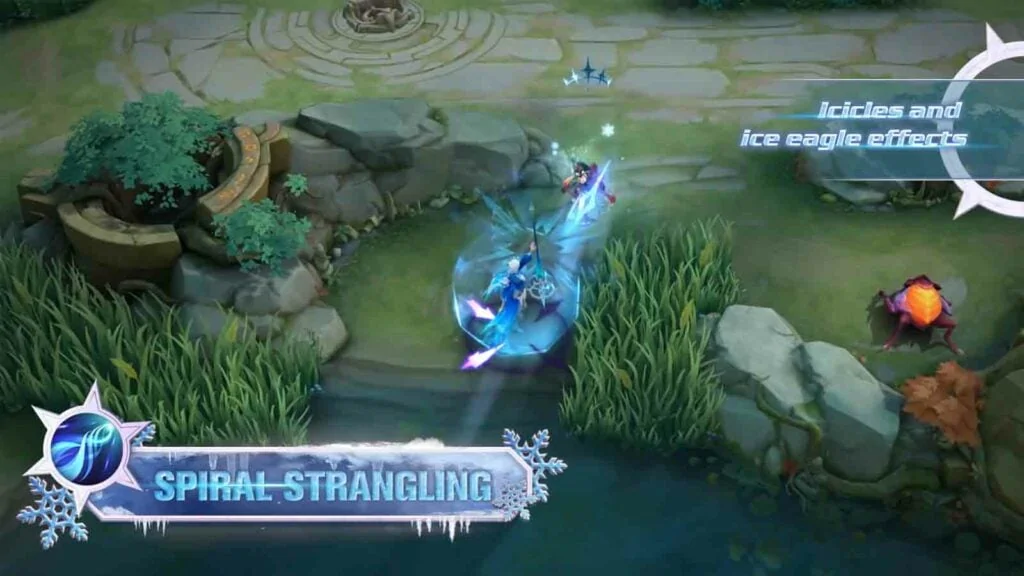 The most dazzling skill effect of the Queen Frost Silvanna has to be her Imperial Justice ultimate, where a sparkly arctic ice bird soars above its area of effect.
Within its circle on the ground is a large snowflake that bursts into bloom during its duration. Beat that Aurora!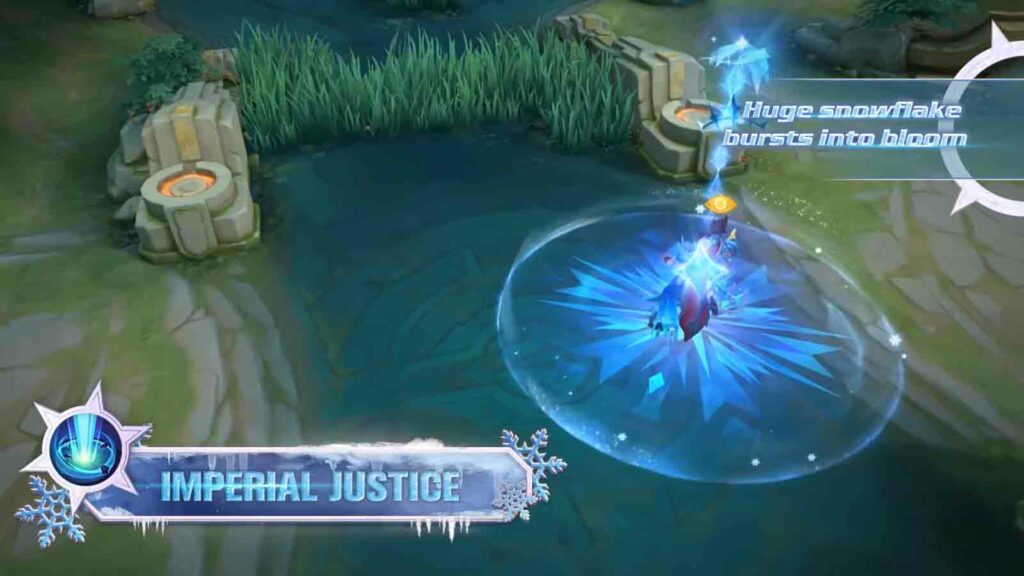 Watch the full skin trailer here:
Follow ONE Esports on Facebook for more Mobile Legends news, updates, guides, and more.
READ MORE: Live long and prosper with Space Agent Beatrix, March's Starlight skin