The latest two Mobile Legends: Bang Bang skins, Biological Weapon Hayabusa and Dragon Armor Masha, will make you feel empowered with every attack and ability cast.
Part of July's Starlight Membership rewards, Biological Weapon Hayabusa looks even better than the last Starlight Membership skin he received, Experiment 21, which was released back in 2018.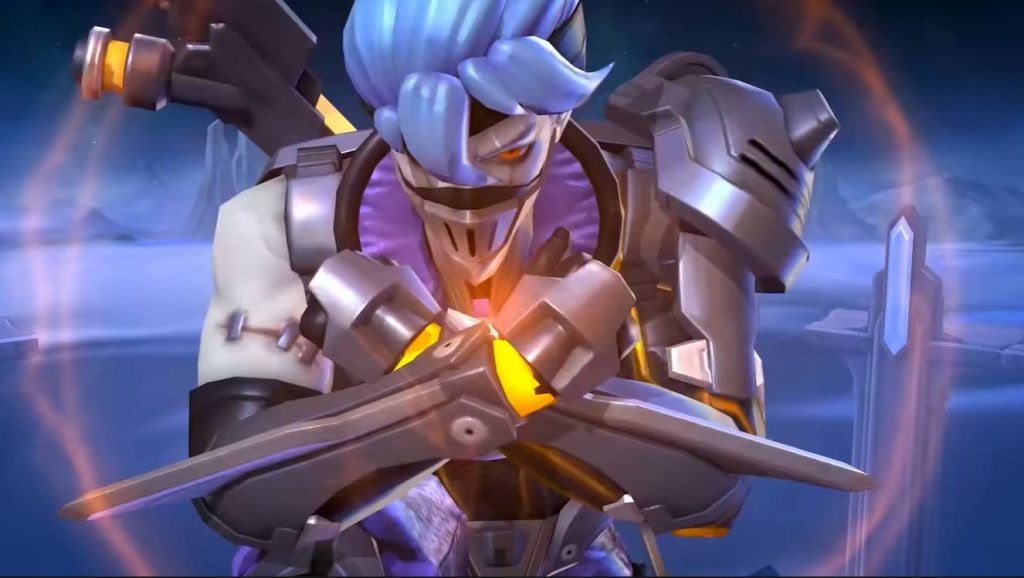 He trades in his traditional ninja outfit for a futuristic, cyborg-style armor topped with sleek blue hair. His orange eyes and all round glow adds to the entire rebel look.
Is this his best skin ever?
---
---
The strong-willed hunter from the Northern Vale received a full armor upgrade thanks to the power of dragons.
A hero who only had three skins, Dragon Armor adds a fourth and gives Masha players the much needed variety.
With full out horns for a headdress and enlarged claws for gloves, Dragon Armor packs an enormous punch, and feels so satisfying to use in-game.
Dragon Armor Masha is available now in the Mobile Legends: Bang Bang in-game store for 899 diamonds.
READ MORE: LoL vs MLBB beach skins showdown: Who wore it better?