Brought to you in partnership with Samsung.
Three-time World Champion Lee "Faker" Sang-hyeok is undoubtedly the greatest League of Legends player of all time.
Clocking in almost 10 years of pro play, the T1 player continues to dominate the competition as a veteran. Just this Spring, T1 Faker won his 10th LCK title and came close to bagging his third Mid-Season Invitational championship, but eventually lost 3-2 in the final to reigning champions Royal Never Give Up.
While Faker remains the biggest name in LoL esports, he's had his fair share of rivalries throughout the years. There have been a few standout players who dared to take down the Unkillable Demon King.
Here's our list of the five biggest rivals of T1 Faker so far.
---
5 top pro players who were memorable opponents of T1 Faker
Ryu and the unforgettable Zed mirror match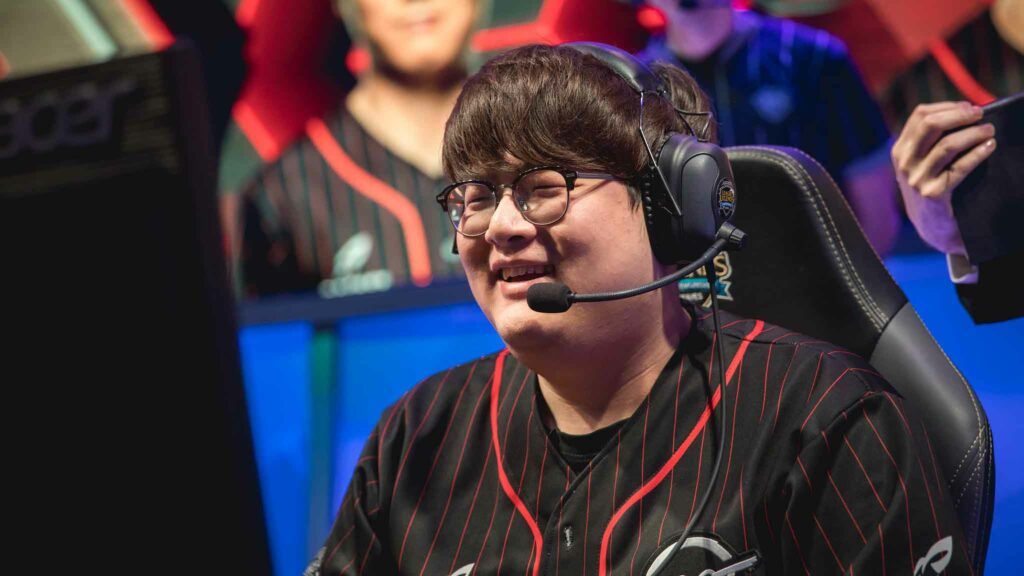 When you hear the name Ryu "Ryu" Sang-wook, you'll probably remember it from Faker's impressive Zed solo kill during the 2013 Champions Korea Summer final.
That specific match was a big moment for Ryu. During that time, the KT Rolster Bullets mid laner was considered to be the best in Korea. Their team was aiming to qualify for Worlds 2013, but Faker and SKT T1 bested them 3-2 to win the Summer Championship.
Two years later at Worlds 2015, the rivalry was still alive and well. The two mid laners shared their thoughts on the fated rematch in the Group Stage. Ryu looked forward to meeting Faker again while the T1 player said that both of them have changed since the 2013 outplay.
---
---
PawN was the kryptonite of Faker's early years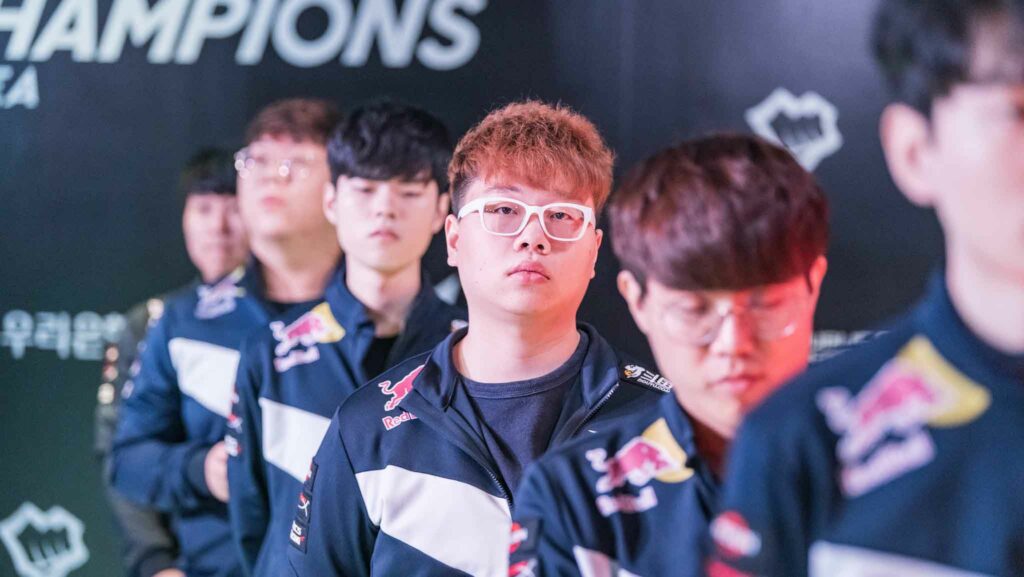 World Champion Heo "PawN" Won-seok has an impressive track record against the T1 mainstay.
In 2014 Champions Korea Summer playoffs, PawN and Samsung White sent Faker and SKT T1 K home in the quarterfinals. What's more, Samsung White also swept SKT T1 S 3-0 in the third place match, further cementing his reputation as T1's worst nightmare.
The two would eventually meet again at MSI 2015, but this time, PawN was playing for LPL's Edward Gaming. EDG and PawN would prove victorious in the final, making history as the first LPL team to win an international tournament, ending Faker's 12-0 win streak on LeBlanc.
---
---
Coco's Spring Championship dream was crushed by T1 Faker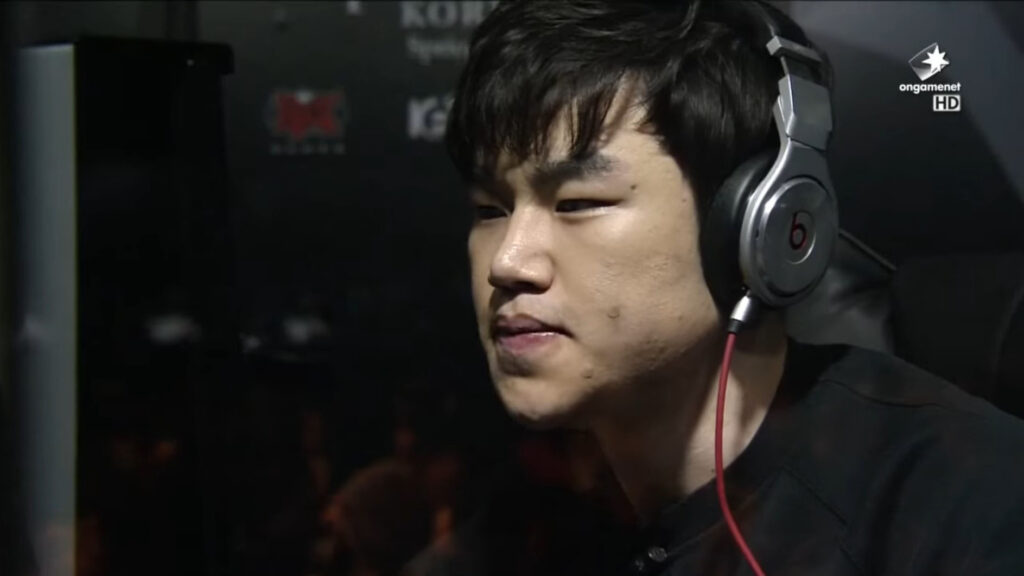 A deep cut on the list, Shin "Coco" Jin-yeong was an up-and-coming mid laner from CJ Entus who made a splash in 2015 LCK Spring, wowing the crowds with quadrakills on Diana and snipes with Jayce.
The final test for the rising team was the Spring playoffs, where they faced SKT T1 in Round 2. The match was looking to be an upset with CJ Entus taking the first two games, but then Faker and the boys pulled through with a surprising reverse sweep.
Coco went on to play for more teams in South Korea and other regions, but nothing will beat the time when he almost took down SKT T1 in a best-of-five match.
---
Crown faced the Unkillable Demon King on the Worlds stage, and won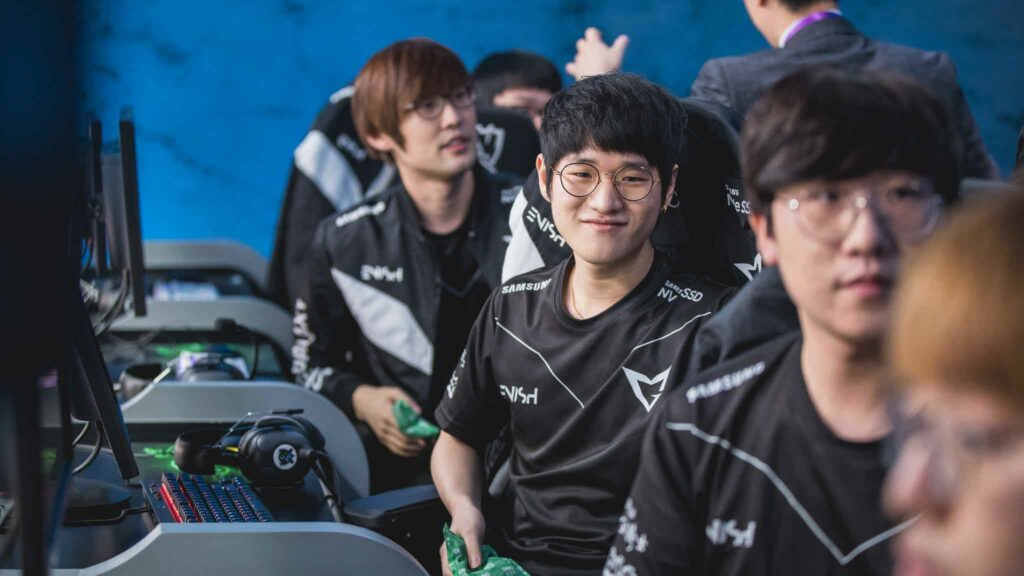 Is there anything more legendary than beating a reigning World Champion on the Worlds stage?
In 2017, T1 was at the top of their game with two World Championships under their belt, and all eyes were on the team to achieve a three-peat at Worlds 2017, but one team stood in their way — Samsung Galaxy.
SSG's Lee "Crown" Min-ho makes it on this list as one of Faker's most prominent rivals. The mid laner took the all-LCK Worlds 2017 final by storm on Malzahar, and assisted teammates Park "Ruler Jae-hyuk and Lee "CuVee" Seong-jin in crucial plays.
What's more, Crown and Samsung Galaxy not only denied the three-peat, but swept SKT T1 3-0 to take home the Summoner's Cup at the Beijing National Stadium.
---
Chovy is ready to face Faker like a true rival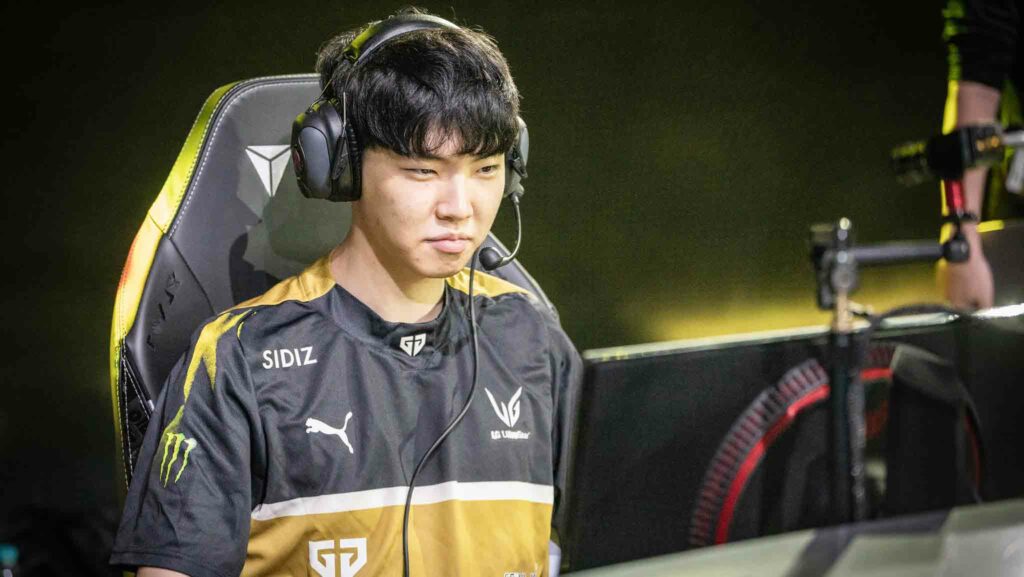 Now in 2022, Gen.G's Jeong "Chovy" Ji-hoon looks to be Faker's newest rival, and even he knows it.
In a pre-season press conference, Faker chose Gen.G as the likely champions of LCK Summer, saying that they have the edge now with better synergy compared to Spring.
While Chovy is up there with Faker in terms of skills and gameplay, the mid laner is still trying to win his first LCK championship after four years of pro play. The ongoing Summer playoffs is a big opportunity for Chovy to finally check it off his list.
Gen.G has been on a roll throughout the Summer, finishing the regular season with a near-perfect 17-1 record. The team also won big at the LCK Summer Awards where Chovy was selected for the All-LCK first team alongside three other Gen.G players.
Showing his best form yet, Chovy has got what it takes to be a worthy rival of Faker for years to come.
---
Follow ONE Esports on Facebook and Twitter for LoL more news, guides, and highlights.
READ MORE: LCK Summer 2022 playoffs: Schedule, format, teams, where to watch