This is the second article in an exclusive interview series with Peter Dun. You can read the first, third, and fourth article here.
Peter Dun has more than a decade's worth of experience in professional League of Legends esports.
His first brush with esports happened while he was studying in China pursuing a Masters in Political Science. Recognized for his sports coaching abilities, he helped out Dota 2 and League of Legends teams as and when was needed.
Over time, Peter Dun became more interested in League of Legends, and started to play the game. A Janna top one-trick, he enjoyed clearing waves with Howling Gale, which Riot Games inevitably nerfed.
---
From simply playing League of Legends, to developing scouting and evaluative skills
His interest in the game then extended to studying pro teams competing in the esports title. "My mindset in studying a team is to watch 20 games of that team, and I'll have in my head how I think the game should be played," Peter explained to ONE Esports. "I'll try to notice patterns, do a profile."
After the first 20 games, he'll then watch another five to 10 more to "anticipate their mindset".
He takes this so seriously that he'll even keep a tally on every single time he was right about a decision the team made, and every single time he was wrong.
This practice formed the foundation of his scouting capabilities. Because regions were isolated from each other in the early days of League of Legends esports, he would spend time tracking VODs of national tournaments in various regions and prepare scouting reports for teams in China until Season 4.
---
---
Peter Dun went on to coach in CBLoL, LEC, and LCS — and wanted to retire every step of the way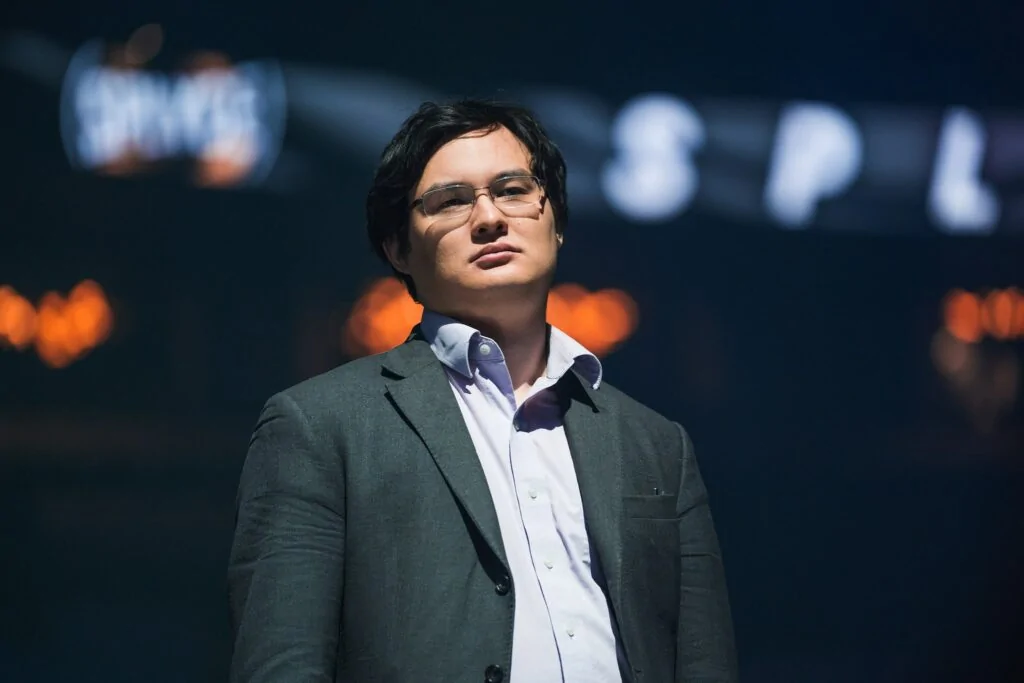 "After that, my father had a very serious illness, and I came back to the UK. At that point, I thought I would never be involved in esports anymore," Peter recalled. "I never heard of esports [before this]. The idea that you could play computer games, it was just completely alien."
As the eldest son in the family, he decided that he was "going to be responsible" and call it quits. Due to his family situation, he looked for a part-time job. Leveraging on his competitive Magic: The Gathering experience from high school, he joined Hasbro's game design department.
Unfortunately, his father passed away not long after, which also cut short his consulting career in game design. Looking for a new adventure, he was contacted by coach Alexander "Abaxial" Haibel, who heard about Peter Dun's esports work in China.
Moving across the Atlantic Ocean to Brazil to coach CBLoL's INTZ
Still currently INTZ's coach, Abaxial offered him an opportunity to spend a year in Brazil, where CS:GO was the top game and League of Legends was still growing.
"The team that I was with was INTZ. This was the team that beat Edward Gaming at Worlds," said Peter. "We trained them for an entire year."
In 2016, Edward Gaming, headlined by legendary jungler Ming "Clearlove" Kai, mid laner Heo "PawN" Won-seok, and bot laner Kim "Deft" Hyuk-kyu, was the number one LPL team heading into Worlds. As tournament favorites, they were expected to top Group C as first seed.
On the opening day of Worlds 2016, INTZ met Edward Gaming for the first time — and shockingly defeated them in 42 minutes.
---
---
After the stunning loss to INTZ, Edward Gaming dropped a second game to H2K during tiebreakers to take second seed, and was eventually knocked out by ROX Tigers in the quarterfinals.
By the end of that year, Abaxial had gotten an offer from TSM, which left the head coach role open. INTZ, recognizing Peter Dun's good work the past year, gave him the job.
Stepping up for Splyce, then MAD Lions
After his second year in Brazil, he had planned to retire, but was approached by Splyce in the LEC. That year in 2019, Peter led Splyce to Worlds, and finished top eight.
"But that team… behind the scenes, the atmosphere wasn't the greatest. Kiss 'Vizicsacsi' Tamás spoke about this. The team was breaking up," explained Peter.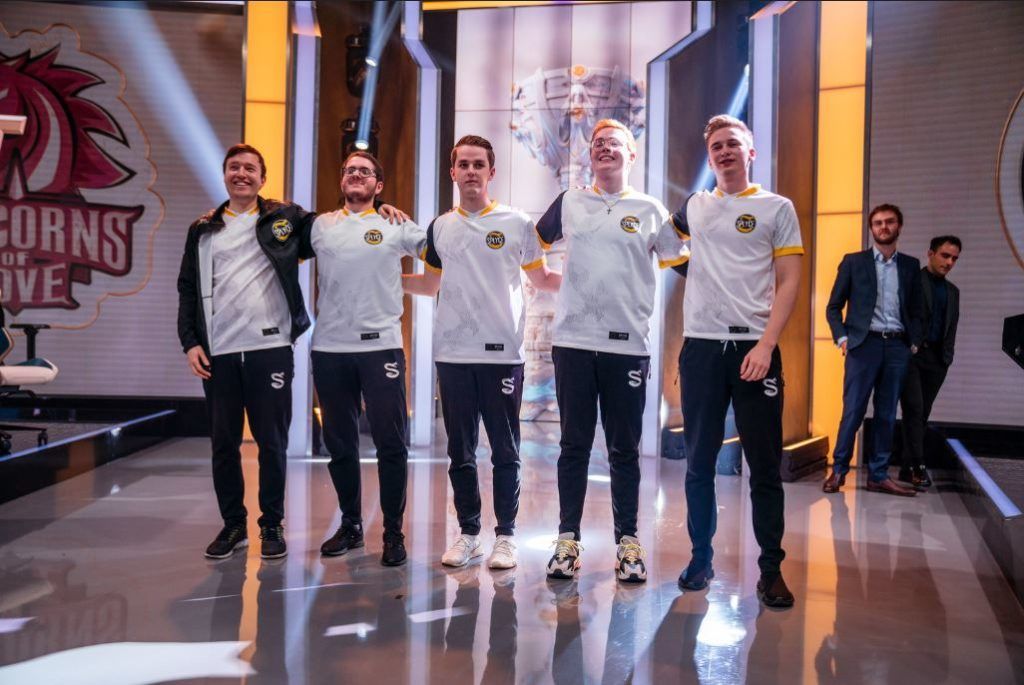 "I've been coaching at this point for four years after I told myself I was never going to. Esports in China was never my job. It was my afterschool thing, it was to keep myself grounded and not spend your life dedicated to work," he reflected.
Feeling exhausted, he spoke to Marty Strenczewilk, the co-founder and former CEO of Splyce, who agreed to give Peter a year to transition and hand the torch over to someone else, namely assistant coach James "Mac" MacCormac.
After convincing Mac to stay, Peter Dun trained him for a year with the understanding that he would take a step back and pass more responsibility over in 2020, while Mac stepped forward.
That year, MAD Lions went on to win the 2020 LEC Spring and LEC Summer championships, finished 3rd-4th place at the Mid-Season Invitational, and 5th-8th place at Worlds.
"The tragedy is though, that MAD Lions, as they were no longer Splyce in 2020, were very fun to coach!" Peter laughed. "Matyáš 'Carzzy' Orság, Norman 'Kaiser' Kaiser, Zhiqiang 'shad0w' Zhao, Andrei 'Orome' Popa, they were all rookies, they were all so full of life."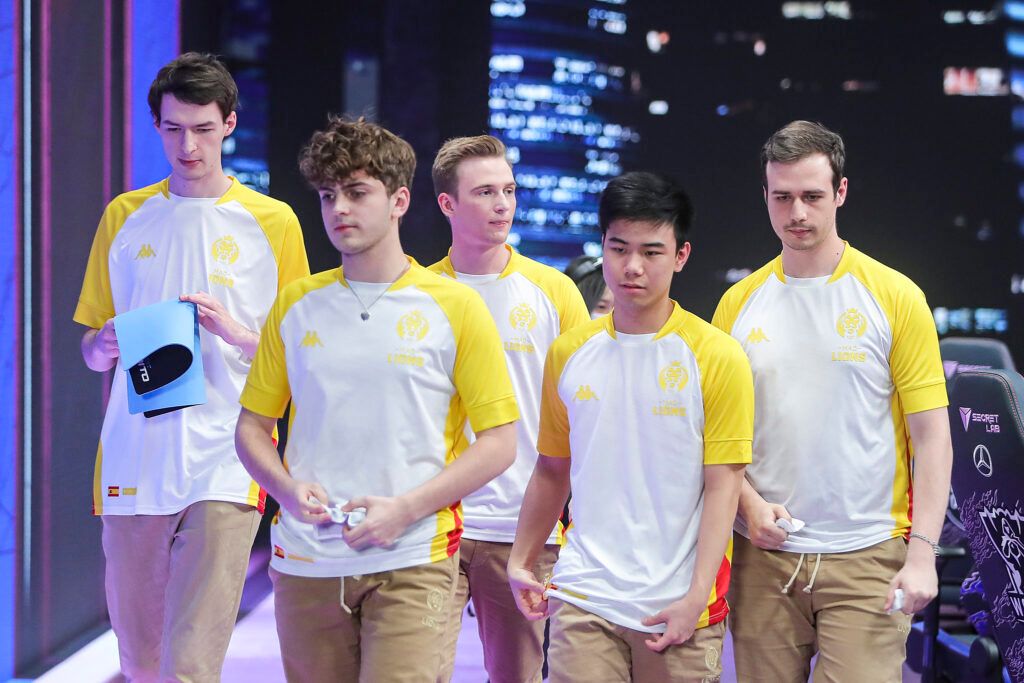 How Evil Geniuses came into the picture
Realizing that he still had a passion for esports coaching, Peter decided to look at his options in the 2020 offseason. What was most important to him was finding one that shared a similar philosophy.
In total, Peter Dun interviewed six LCS teams. The first three for him were "massive strikeouts", and Evil Geniuses were the fourth. They had a reputation of buying star players, which made him pessimistic.
Surprisingly, after speaking with Andrew Barton, Evil Geniuses' general manager, Peter Dun changed his mind.
"A lot of the other teams, because they knew about my past history, they were really courteous. I said some things–even if it's a little bit wild–they wouldn't question me," said Peter. "I really appreciate that EG didn't take me on name value."
"Coaching is fun, and I'm happy to keep going as long as possible," he added.
---
For more updates, follow Peter Dun on Twitter.
READ MORE: Peter Dun origins: How studying politics in China led him to esports