This year, two of the biggest MOBA competitions in the world, Worlds 2021 and Dota 2's The International, coincided at the same time, which sparked a tournament format discussion among League of Legends esports viewers.
One fan went all out and posted a reimagined Worlds format on the League of Legends subreddit, with all sixteen teams from the Group Stage fielded in a double elimination upper and lower bracket.
Even LEC and Worlds host Eefje "sjokz" Depoortere spoke out on Twitter that a double elimination playoffs Worlds format is "long overdue".
While Cloud9 head coach Alfonso "Mithy" Aguirre Rodríguez has been vocal about League of Legends' best-of-one format all year, he also acknowledged that the format allowed the North American squad to turn around their 0-3 half into a 3-4 run to qualify for the quarterfinals.
In Group D, the 2021 LEC Spring and Summer champions MAD Lions ended the first half of the Group Stage 1-2, and experienced a similar story.
In the second half, a four-way tie ensued. In a tense best-of-one against LPL's fourth seed LNG Esports, they pulled through to qualify for the Knockout Stage.
Speaking to ONE Esports, MAD Lions' James "Mac" MacCormack shares his thoughts on the League of Legends Worlds format, and its merits and disadvantages from a head coach's perspective.
---
---
MAD Lions head coach Mac on the current best-of-one, single elimination Worlds format
All along, the League of Legends Worlds format involves random draws during the Group Stage and quarterfinals.
Team names are placed in gacha balls, and picked up by an official on broadcast. They are then slotted accordingly into groups or in a playoffs bracket, following Riot Games' rules.
As a result, sometimes, the top three best teams in the tournament get eliminated early because they meet the number one team in the quarterfinal, coach Mac explained. Because of this, a double elimination bracket "would be a nice addition", he added.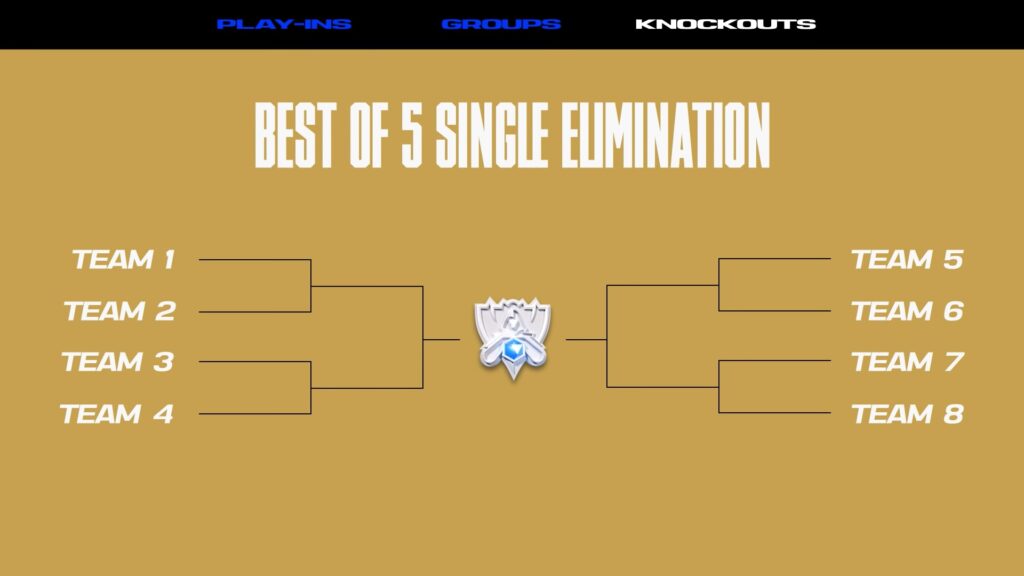 Of course, the converse can happen too, where a top eight team in the world does not meet the strongest team early on due to the way the brackets are laid out.
"I think it's a bit of a double-edged sword. The Worlds format is really, really harsh, which means in some years you kind of get screwed by bad luck, you get a bad draw, or a bad quarterfinals draw," Mac elaborated.
He also believes this applies to the Group Stage, "Equally, you also have teams who are not top eight going through to quarterfinals quite regularly because it's best-of-one in groups, and anything can happen half the time."
---
Head coach Mac explains how the Worlds format impacts teams at a pro level
Besides the effectiveness of the format, the way it is structured also has an undeniable impact on pro teams.
A month before Worlds begins, Riot tweaks the patches accordingly with the tournament in mind. As such, teams have barely a month to figure out the new meta. On top of that, for those that qualify into the Group Stage, they only end up playing six games on stage in total.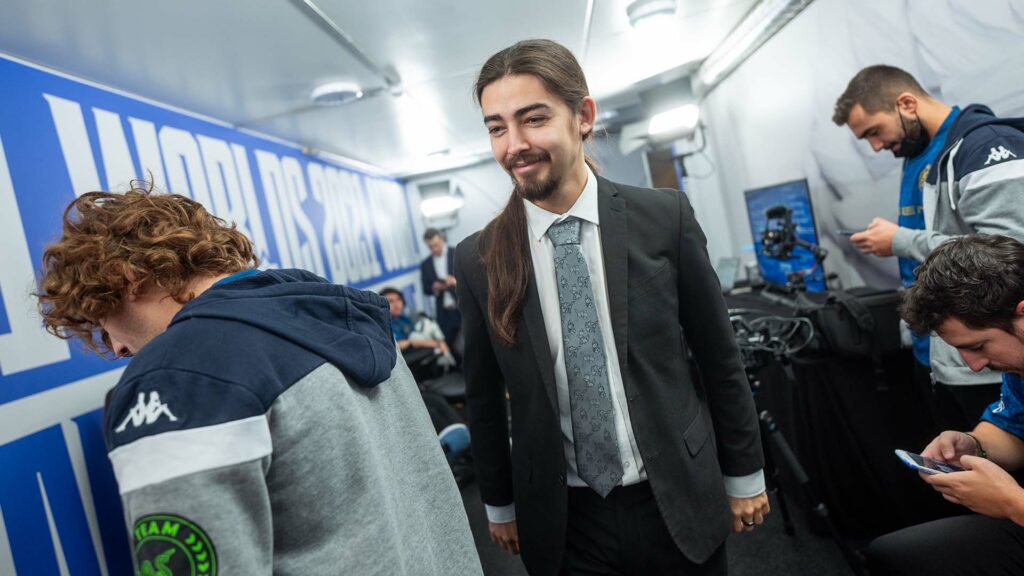 "Six games is not much to adapt. I don't think six games is big enough of a sample size honestly, to really say between four teams who the top two are," said coach Mac.
Weighing in on the opposite perspective, like Mithy, he acknowledges that it's exciting for viewers precisely because "the games are punishing", where one mistake can lead to elimination.
Yet, the current format allowed for teams like Cloud9 to turn it around, which Mac believes is less likely to happen should it be a best-of-five or best-of-three.
"Is that a good thing or not? I don't know. It depends whose perspective you look at it from," Mac concluded.
MAD Lions will take on reigning Worlds 2020 champions DWG KIA on October 24 at 8 p.m. GMT+8. Watch the matches live on Riot Games' official channels on Twitch and YouTube.
READ MORE: MAD Lions Carzzy: 'I was a zero back then, now I'm a 100'