Updated on November 28, 10:14 a.m. (GMT+8): Fnatic confirms Hylissang's departure from their LoL roster.
After almost five years of playing with Fnatic, Zdravets "Hylissang" Iliev Galabov's time with the long-standing League of Legends European Championship (LEC) team has ended.
The Bulgarian player's contract with Fnatic expired in November 2023, and he's now moving to another LEC team for the next competitive season.
The 27-year-old, who recently played on the World Championship (Worlds 2022) stage, is the newest support for LEC Spring and Summer 2021 champions MAD Lions.
---
---
Hylissang joins MAD Lions ahead of the 2023 season
The support player reached a verbal agreement with the Spanish organization on November 10, according to esports website Blix. On November 25, Fnatic confirmed the reports and bid farewell to Hyli.
"As a staple of the roster for the last few years, Hyli has brought a lot during his time here and remains an extremely unique and skillful talent with a lot to give," said team director Javi "Dardo" Zafra in an official statement. "We wish him all the best going forward and thank him for all his efforts here in the Black and Orange."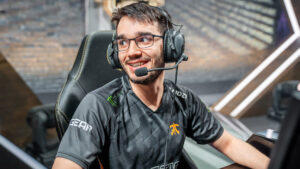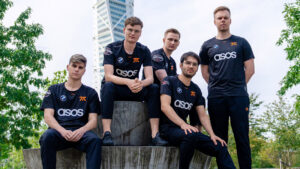 Known as one of the best supports in the region, Hyli has an extremely aggressive playstyle and favors the Bloodharbor Ripper, Pyke. Playing under the Fnatic banner for five seasons, he has previously teamed up with AD carry players Martin "Rekkles" Larsson and Elias "Upset" Lipp in the bot lane.
Matyáš "Carzzy" Orság will be Hyli's new partner, with the Czech bot laner returning to MAD Lions for the upcoming season.
MAD Lions 2023 season LoL roster
---
Follow ONE Esports on Facebook and Twitter for more LoL news, guides, and highlights.
READ MORE: Exclusive: G2 Esports caPs shares his honest opinion on their Worlds 2022 performance