If you have been keeping up with LEC and MSI this year, you may have already encountered the term "Elyoya gap", What is it exactly? MAD Lions Elyoya himself is here to explain his very own League of Legends esports terminology.
---
The origin of the "Elyoya gap"
The term "Elyoya gap" dates back to the young jungler's time at the Superliga Orange (SLO) when he was still playing for Movistar Riders.
It was coined during SLO Season 19 after Javier "Elyoya" Batalla showed exceptional performances on champions like Volibear, Graves, and Udyr.
After his run at the SLO, the term was carried over to the League of Legends European Championship (LEC) when Elyoya officially joined MAD Lions, where he earned the LEC Spring Split 2021 Rookie award.
---
---
What is the "Elyoya gap" and what does it mean?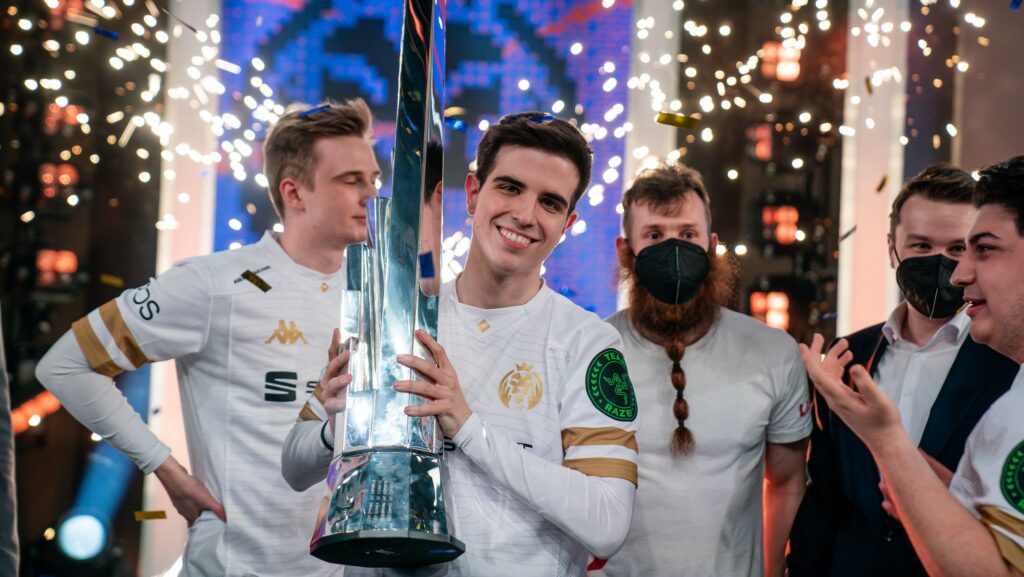 So what does the "Elyoya gap" really mean? It's all about making a difference in your game.
"If you can impact the game, not really takeover, but make a big difference, then I think that is how we people should put the Elyoya gap," explained Elyoya himself.
"It's not about playing better than the other jungler, because I think that's something that most people can do. There is always that one player who's going to be better than the other jungler."
---
How did MAD Lions Elyoya come up with his in-game name?
Elyoya also explained the meaning behind his in-game name. Apparently, he heard it on a television show back then when he was still an eight-year-old kid.
"I didn't know who said it, but it was funny for me because el yoya means 'the one that hits,'" he narrated, smiling. The phrase is a Spanish slang which he tweaked a little, and transformed into the name we hear and chant today.
What's with players and their eight-year old experiences, anyway?
READ MORE: Complete results of the 2021 Mid-Season Invitational