Updated on May 17, 2:48 a.m. (GMT+8): Corrected typo on LEC split mentioned in introduction.
MAD Lions were on a redemption arc this first half of the year. From failing to make playoffs in Spring 2022, to not making it out of Play-Ins at Worlds 2022, they finished second in LEC Winter 2023 and first in LEC Spring 2023 after pulling off an astounding reverse sweep against favorites Team BDS.
The arc, however, didn't quite conclude the way they wanted it to. Starting off in the Bracket Stage, they were drawn against the formidable T1. Losing 3-0, they fell to the lower bracket, only to get swept by G2 Esports again, a repeat of LEC Winter 2023.
After the first series loss, MAD head coach James "Mac" MacCormack identified in an interview with PentaQ that team fighting is a key factor that sets LCK and LPL teams apart. In this exclusive interview with ONE Esports, he breaks down the key differences, why the team found themselves in such a funk, and why he blames himself for their short MSI 2023 run.
---
---
MAD Lions Mac takes full responsibility for their performance at MSI 2023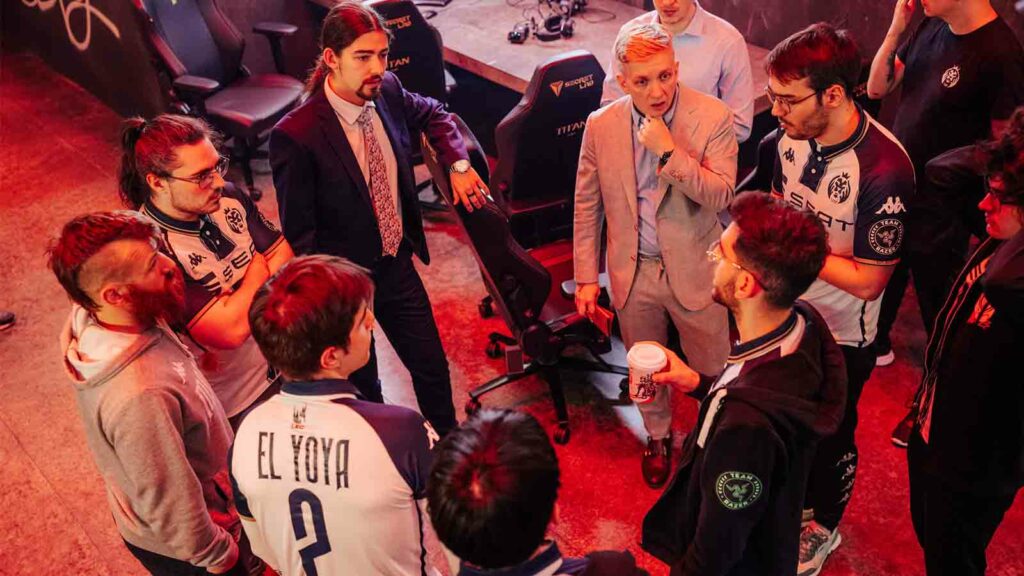 Game two in their series against G2 Esports was particularly disappointing because MAD Lions had taken control in the early game, were up 14 kills to six by mid game, got ahead by nearly 6,000 gold, and had item advantages across the board.
At the 20-minute mark however, they decided to start a 4-man Baron while mid laner Yasin "Nisqy" Dinçer was pushing bottom lane without Teleport. G2 Esports sniffed it out, sent all five members into the river, collapsed on a 5/0/5 Matyáš "Carzzy" Orság — and reaped the juicy 600 gold bounty.
Losing their lives and Baron, MAD never came back from that, not even in game three.
The high reliance on team fighting around objectives in this meta, which in turn reflects the strengths and weaknesses of teams in each region, has sparked discussion in the league of Legends community. While content creator and analyst Nick "LS" De Cesare believes LEC and LCS need to change up their drafts by picking "unconventional" scaling champions that challenge their opponents' muscle memory, LCK commentators and ex-pros think that LEC and LCS teams lack fundamentals, and in turn, execution.
"There's no denying that the fundamentals are just much much better for the Asian teams," Mac told ONE Esports. And while he agrees that there is a step-by-step playbook to approaching objectives, it'll take a lot more repetition for "everyone to understand their job in a composition."
---
---
"Normally you have either a front to back dynamic or flanking dynamic, and you need to be patient and know what's your role, know what your job is at all moments," he said. "Obviously it comes down to execution which is incredibly, incredibly difficult."
On top of that, the only time they play against much better teams from the LCK and LPL are at international tournaments once or twice a year if they qualify — so execution can only be truly put to the test when they're competing on the big stage.
To address this, Mac believes that the team needs to have "really high standards" for themselves in practice. "Unfortunately, we can't be aiming to be beating the teams that we're playing against. We have to be thinking: if this is T1 how are they playing this? If this is T1, does this work?"
Even if they're winning all their scrims, they will look at their plays around objectives and identify what could be done better. "I think you really need to create a culture in the team of looking to be the best — not just looking to be good enough, and that has to show in your practice," he added.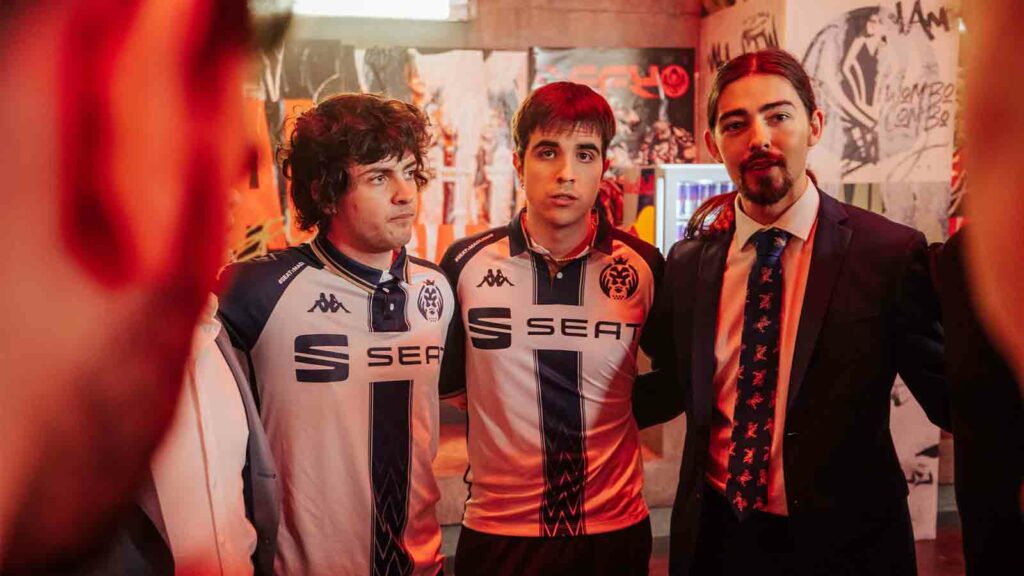 Besides in-game execution, he shared that the team was also struggling with drafts this tournament. "We were definitely late to the party on the meta. A lot of the picks that are meta right now, we saw them for the first time," he said. "The T1 series was the first time we saw Maokai. Obviously Gen.G played it the day before, but it's the first time that we played against a Maokai."
"This tournament, we were stuck between having to scramble to figure out what was good in draft and we came up with the wrong answers and didn't have that much time to adapt," he said. As a result, the players couldn't really "learn new things."
And while drafts played part in their struggles, Mac emphasized that in the short term, "having better knowledge and better understanding" is sometimes "more important than having the right picks" — a key takeaway for MAD Lions at MSI 2023. After all, the meta isn't black and white. There are far more champions that are viable and playable.
"We probably put too much time in this tournament to learning how to draft and not enough time learning on how to be better around objectives," he concluded. "Clearly there's some work I need to go and do to fix this so we can adapt better."
"There has to be something I'm doing wrong. There has to be something I'm just not doing well enough, and I need to go figure out what it is. I don't know what it is yet."
Follow ONE Esports on Facebook and Twitter for more LoL interviews.
READ MORE: Exclusive with EMENES: 'If I'm going to quit and give up, I'll rather just die, so I kept pursuing'