Updated on November 30, 1:26 p.m. (GMT+8): Nuguri announced his retirement.
After failing to make it out of groups at Worlds 2021 on FunPlus Phoenix, Jang "Nuguri" Ha-gwon took a break from pro play during the first half of 2022.
He then decided to make a return to the LCK in the 2022 Summer Split with his former World Championship 2020 winning team, DWG KIA, who finished third in the LCK Spring 2022 playoffs. 18-year-old Noh "Burdol" Tae-yoon was their starter top laner, while Yoon "Bible" Seol substituted.
Nuguri's return meant a starting spot on the main roster, which sent Burdol back to the Challengers league. Despite Nuguri reuniting with fellow star solo laner Heo "ShowMaker" Su and jungler Kim "Canyon" Geon-bu, DK struggled during the regular season, finishing fourth with a 10-8 match score.
In their first series in the LCK Summer 2022 playoffs, the organization made a strategically surprising move: Burdol was promoted back to the main roster to start against KT Rolster, going on to win 3-2. He went on to play four out of five games in the semifinals against T1, which ended in a 2-3 loss.
During the regional qualifiers, however, Nuguri was back in the driver's seat for the majority of the 3-1 series, where the team successfully qualified for Worlds 2022 as LCK's third seed.
At the start of the year, Nuguri mentioned in an interview with Korizon that his goal was to win Worlds again. For now, his journey continues, whether on or off the bench. In this exclusive interview with ONE Esports, he dives deeper into how the experience of winning Worlds and striving once again to win Worlds has changed him, and the personal struggles he's encountered along the way.
---
---
DWG KIA Nuguri reflects on the lessons he's learned over the years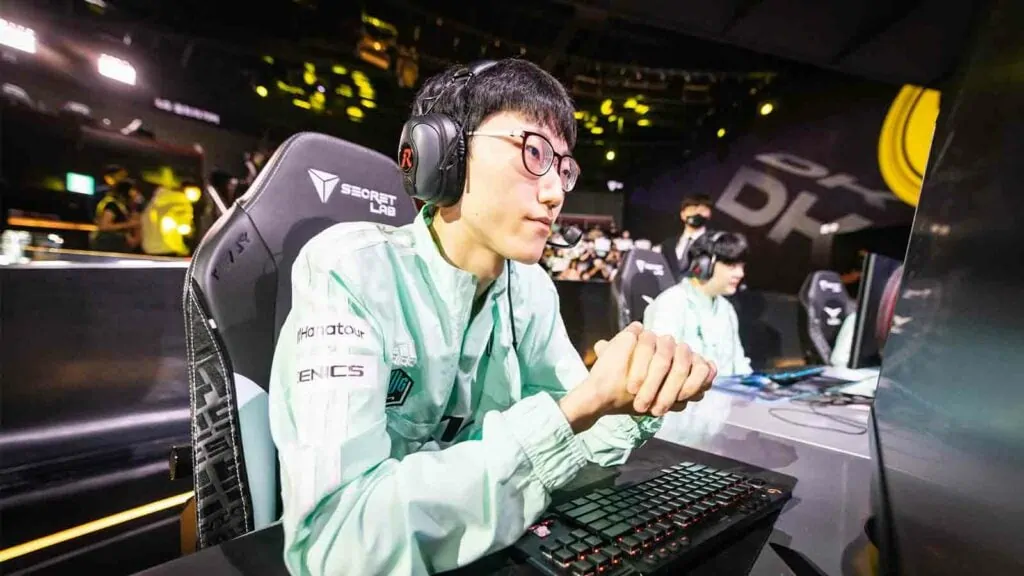 At just 23, Nuguri is already a Worlds title holder. That year, DWG topped their group, swept DRX in the quarterfinals, and eliminated G2 Esports 3-1 in the semifinals before meeting Suning in the finals. The championship earned him a DAMWON Gaming Kennen skin from Riot Games that immortalizes his name in-game.
While he is proud of achieving the highest accolade in League of Legends esports, he is mindful of reliving these glorious memories. "I do look back on such moments quite often," Nuguri told ONE Esports. "But the past is merely the past. I don't think it's good to entangle oneself too much with it."
In 2020, their winning roster also comprised bot laner Jang "Ghost" Yong-jun and support Cho "BeryL" Geon-hee. After Nuguri left for the LPL the following year, Kim "Khan" Dong-ha took his place. With Khan, his former team went all the way to the Worlds final again, but narrowly lost out 2-3 to Edward Gaming.
Even though he had also qualified for Worlds 2021 with FunPlus Phoenix that same year, Nuguri didn't make it as far as his former squad, and the 2019 World Champions that had largely stuck together failed to make it out of groups. In the same interview with Korizon, Nuguri admitted that his self-esteem hit an all-time low after such a short-lived Worlds run.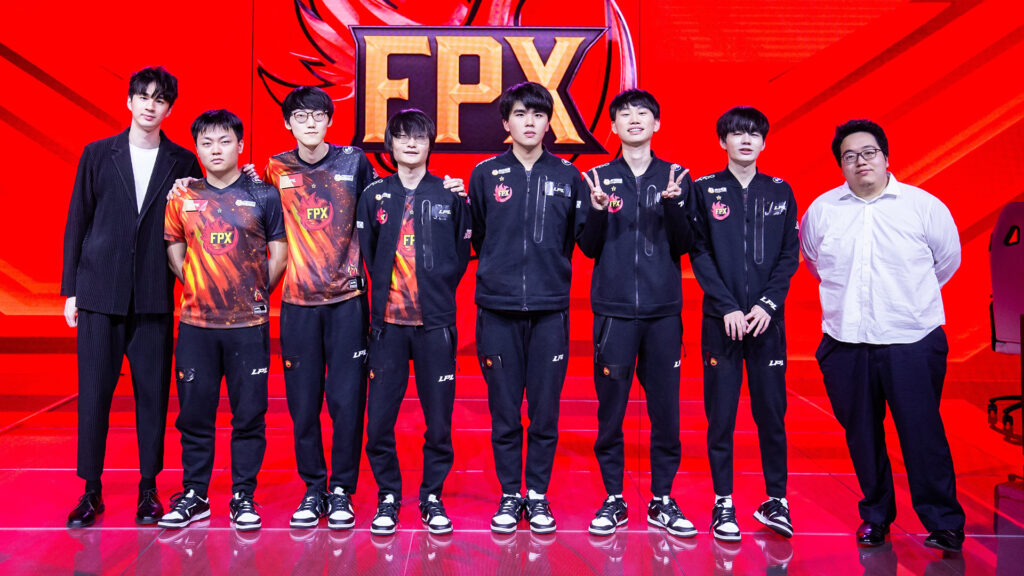 "I don't think I've changed much, but I feel like my ability to maintain emotional stability has improved quite a bit," he said, reflecting on his ability to deal with defeat and disappointment since then.
Striving to gain control over his emotions is a recurring theme in Nuguri's life. If he could give advice to his past self during his 2017 debut, he would tell him that he's a "more-than capable player, so he shouldn't question himself too much and just focus on what he needs to do."
"And since he's on the emotionally turbulent side – it's a thing that I still need to work on, even now – it would be really great if he could start reading books or exercising as a part of his daily routine."
Self-development beyond playing games is something that Nuguri has come to value and redefine in terms of what being the best League of Legends player means to him. "I want to be a player who excels both in-game and out of game," he added.
On November 28, 2022, after parting ways with DWG KIA who finished 5th-8th at Worlds 2022, Nuguri announced his retirement from the competitive scene at the age of 23 after a six-year career.
READ MORE: Even ShowMaker gets emotional after losses — this is how he bounces back