A legend is returning home.
After taking a four-month break from competitive play, top laner Jang "Nuguri" Ha-gwon has rejoined LCK organization DWG KIA. The 22-year-old was one of the lynchpins behind the organization's success as he led them to the Worlds and LCK Summer titles in 2020.
He left the team in 2021 to join FunPlus Phoenix in the LPL. However, FPX's journey was cut short in the Worlds 2021 group stage, after they went 2-4 and finished last in their group.
Following the disappointment at Worlds, the player decided to take a break from competitive play this season, but he will return in time for LCK Summer 2022.
---
---
DWG KIA sign Nuguri as their top laner for the LCK Summer 2022 season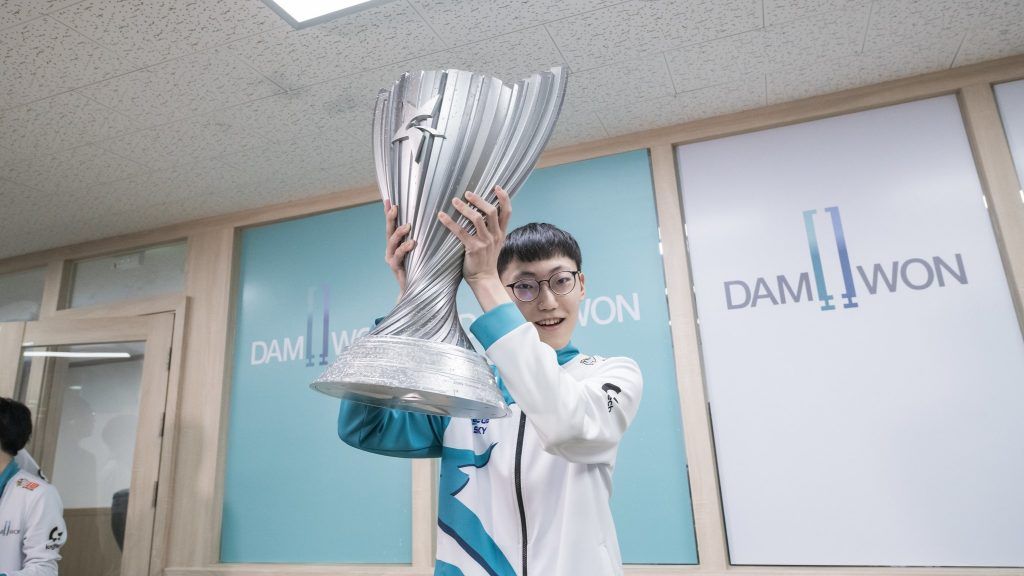 DWG KIA announced Nuguri's return today in an announcement video titled "NUGURI IS BACK".
Renowned as one of the best carry top laners in the world, the 22-year-old's presence in the LCK has been sorely missed, especially after Kim "Khan" Dong-ha retired at the end of last year.
DWG KIA roster for LCK Summer 2022
Jang "Nuguri" Ha-gwon (top laner)
Yoon "Hoya" Yong-ho (top laner)
Noh "Burdol" Tae-yoon (top laner)
Kim "Canyon" Geon-bu (jungler)
Heo "ShowMaker" Su (mid laner)
Seo "deokdam" Dae-gil (bot laner)
Kim "Kellin" Hyeong-gyu (support)
Having the carry top laner back will give the team a much-needed boost to their LCK title ambitions. During the Spring playoffs, the team fell 2-3 in the semifinals to Gen.G, a sign of the struggles that have continued to plague them throughout the split.
The Korean organization currently has two top laners in Yoon "Hoya" Yong-ho and Noh "Burdol" Tae-yoon, but they may have to soon make way for the more experienced Nuguri. Hoya and Burdol joined on short notice during the offseason and have played just a single split with the team.
Currently, no other roster changes have been announced.
The team will return in the LCK Summer 2022 season, although a start date has not been announced yet.
---
---
READ MORE: Exclusive: T1 Faker on Heechul, books, and one character flaw he wants to improve