This is ONE Esports' second article in an exclusive interview series with ShowMaker. Read about his learning style and how he approaches patches in our first article.
Nasus lives in the cycle of life and death. League of Legends pros live in the cycle of victory and defeat.
DWG KIA's Heo "ShowMaker" Su started off in Challengers Korea, LCK's academy league, in 2018, finishing second in Spring and first in Summer. Promoted in 2019, DAMWON Gaming quickly rose to become a top three LCK team that clinched 5-9th place at Worlds.
One year later in 2020, ShowMaker together with Jang "Nuguri" Ha-gwon, Kim "Canyon" Geon-bu, Jang "Ghost" Yong-jun, and Cho "BeryL" Geon-hee, finished first in LCK Summer and at Worlds, claiming their first ever world championship.
Sticking together, with the exception of former T1 top laner Kim "Khan" Dong-ha who replaced Nuguri, 2021 looked equally good for DK, but not on the international stage. They came in second at MSI after losing 2-3 to Royal Never Give Up, and again at Worlds where they lost 2-3 to Edward Gaming in the final.
So close, yet so far, DK rebuilt its roster this year in hopes of getting closer to the Summoner's Cup once again. Still on the grind, the team's longtime mid laner ShowMaker discusses how he processes loss, celebrates victory, and deals with all the emotions in between in this exclusive ONE Esports interview.
---
---
The philosophy that drives DK ShowMaker to keep striving for more
ShowMaker's day usually starts between noon and 1 p.m. when he wakes up. He'll grab a meal before heading into scrims that last until 4 p.m. From 4 p.m. to 7 p.m., he'll have another meal and rest if there's a second scrim block at night. If not, he'll play solo queue and stream until 3 or 4 a.m.
Despite having won the highest accolade in League of Legends esports, ShowMaker continues to put himself through the same routine day after day. Yet, his motivation hasn't dipped at all over the years.
He lives by one key principle: it is bad to feel content as a pro gamer. Describing himself as "an extremely competitive person", this comes naturally to him.
"Usually, I don't really have to maintain some kind of special routine to stay sufficiently motivated," ShowMarker told ONE Esports.
At his peak, moments that motivate him the most are when fans send their support. On the other hand, his motivation dips when he experiences defeat.
"Moments where I do feel a bit downcast are when I really tried my best but we still ended up losing, like when we lost in the final at MSI and Worlds," he shared. "I just felt in need of some rest — coming so close but not winning in major tournaments took its toll."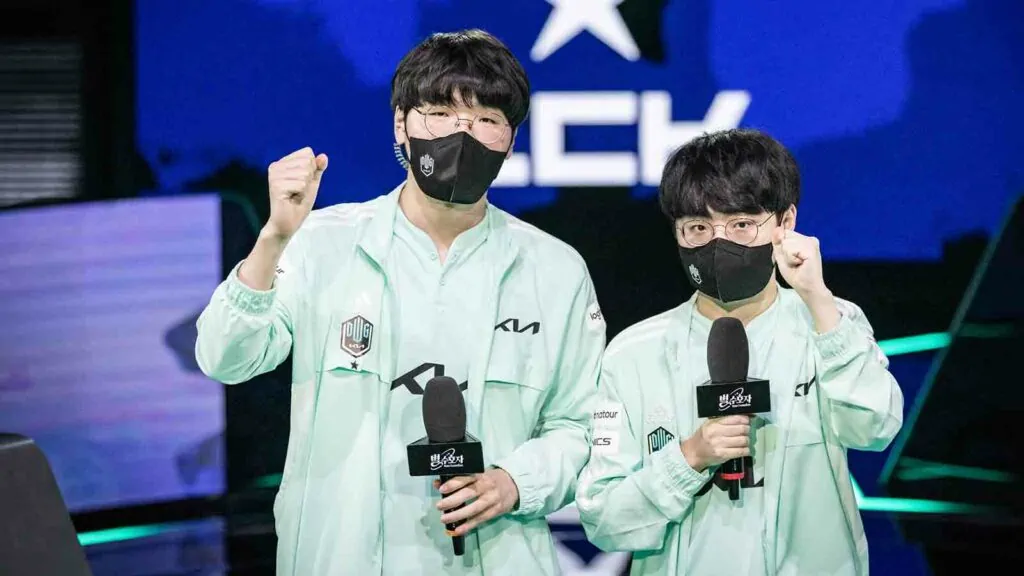 In the ongoing LCK Summer 2022 regular season, DK are currently 9-5 in match score at the end of Week 7 behind Gen.G and T1, who have only lost one and two series respectively. Already experiencing a fair share of losses, adjusting to Nuguri's return, and the game-changing Durability Update, DK are still striving to qualify for the playoffs, Worlds 2022, and for favorable seeding.
"Time takes care of it, I think," ShowMaker reflected on the inevitability of losing. "It does sting a lot, but after a while, it gets better." On such days, he can even feel like "a completely different person", which is why he values confidence a lot.
From time to time, he also looks back on his greatest achievement in his career — winning Worlds 2020. "Well, I guess I did work pretty hard," he tells himself.
Above all, he appreciates all that "ShowMaker" has become: a pro player, a role model, a superstar that even K-pop idols like Sunmi admire.
"If I never got to be ShowMaker, I don't know what I'd be doing now, and I don't think I would have become this happy. So I'm grateful," he said.
---
Watch the LCK Summer Split 2022 on the official English and Korean Twitch LCK channels.
READ MORE: VOD reviews are useful, but ShowMaker believes this makes you a better LoL player