Updated on February 3, 1:34 p.m. (GMT+8): Added link to Hu Tao wish spots.
Updated on December 19, 1:53 a.m. (GMT+8): Fixed formatting issues.
This is the second article in a series about Hu Tao summoning rituals. You can read the first article about Wangsheng Funeral Parlor.
It's day two of my quest to acquire one of Genshin Impact's rarest characters, Hu Tao. Here's what happened yesterday.
The first Hu Tao summoning ritual I tested was pretty simple and can be done by any player who has already unlocked the town of Liyue.
But since that didn't work, today I'm going to escalate matters by taking things offline, with some real-life materials that the Pyro character will surely find hard to resist.
---
Hu Tao summoning ritual: The Qiqi and Zhongli bait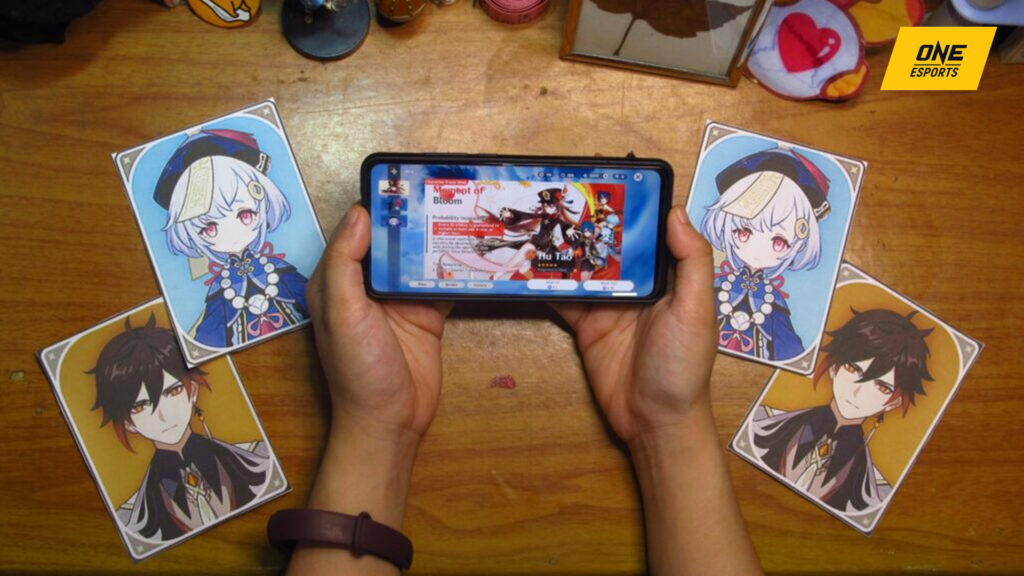 Whenever I mention her name, only two other Genshin Impact characters come to my mind — the resurrected zombie and Cryo user, Qiqi, and everyone's husbando slash Mora-deprived Geo Archon, Zhongli.
Zhongli, in particular, is closely related to Hu Tao because they are technically colleagues at the Wangsheng Funeral Parlor, with the former as a consultant and Zhongli as the 77th-generation director. Meanwhile, Qiqi is just someone that she wants to bury, with the Cryo child being undead and all.
With the help of these two important characters (printed in full color) in the Pyro polearm user's Liyue life, I began to wish for her.
I figured I would touch both Qiqi and Zhongli's photos on my left hand and my phone on my right for the Hu Tao summoning ritual to take full effect. Surely, Hu Tao won't be able to resist these two, right?
---
---
---
The result
Three-star weapon: Emerald Orb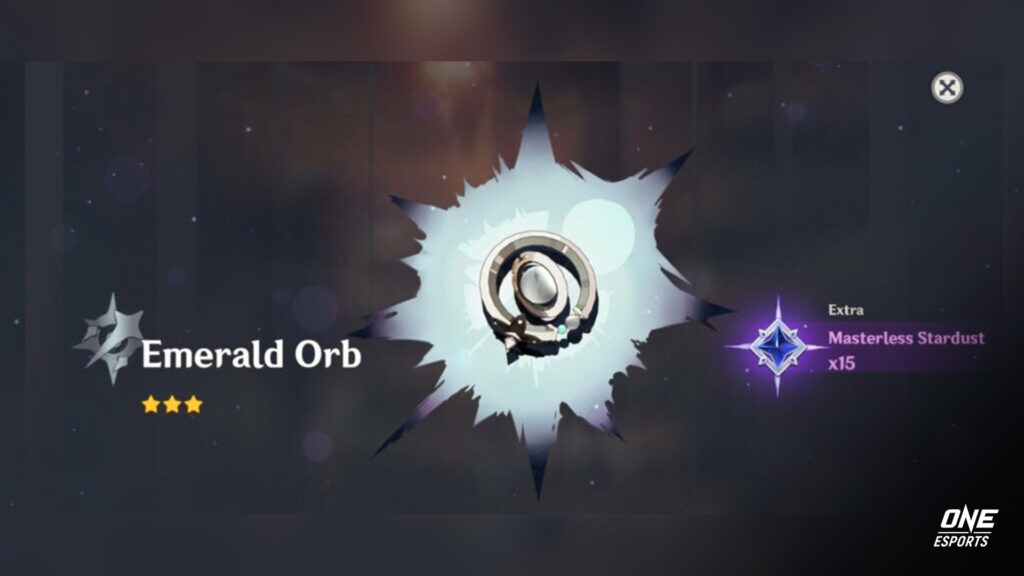 Well, I stand corrected. These photos did not have any effect on my single Wish at Hu Tao's banner. On the bright side, I get to keep photos of two of Liyue's finest characters in my wallet to remind me from time to time about this very sad day.
For the next Hu Tao summoning ritual, I will be taking things a step further: to get the Pyro character, I will be playing with fire!
If you'd like to know about the best Hu Tao wish spots in the game, here are five locations you should visit.
---
Follow ONE Esports on Facebook for more Genshin news, guides, and highlights.
READ MORE: Thoma VA Christian Banas almost voiced this 5-star Genshin Impact character