Updated on February 3, 2:15 p.m. (GMT+8): Added link to the best Hu Tao wish spots.
Updated on December 19, 2:12 a.m. (GMT+8): Fixed formatting issues.
This is the fourth article in a series about Hu Tao summoning rituals. You can read the third article about playing with fire.
It's day four of my journey to test Hu Tao summoning rituals and so far I have not been blessed by the RNG gods. You can read about my progress and my previous gacha rituals here.
With just a few Primogems left and my desire to summon the 5-star Pyro character Hu Tao at an all-time high, I went outside for my fourth ritual.
---
---
Dropping by a memorial park to perform Hu Tao summoning rituals
Before the COVID-19 pandemic changed our way of living, I used to jog around this memorial park just a few blocks away from where I live.
It's a pretty peaceful place with lots of trees and lush green grass growing everywhere. Aside from families visiting their departed loved ones, other people like to go for a run, a stroll, cycle around, and even hold brief picnics on a good day inside the park.
It has been a while since I visited this lovely memorial park, and with all these talks from Hu Tao's story quest about death, ceremonies, and the afterlife, I decided to put on my running shoes and head towards it.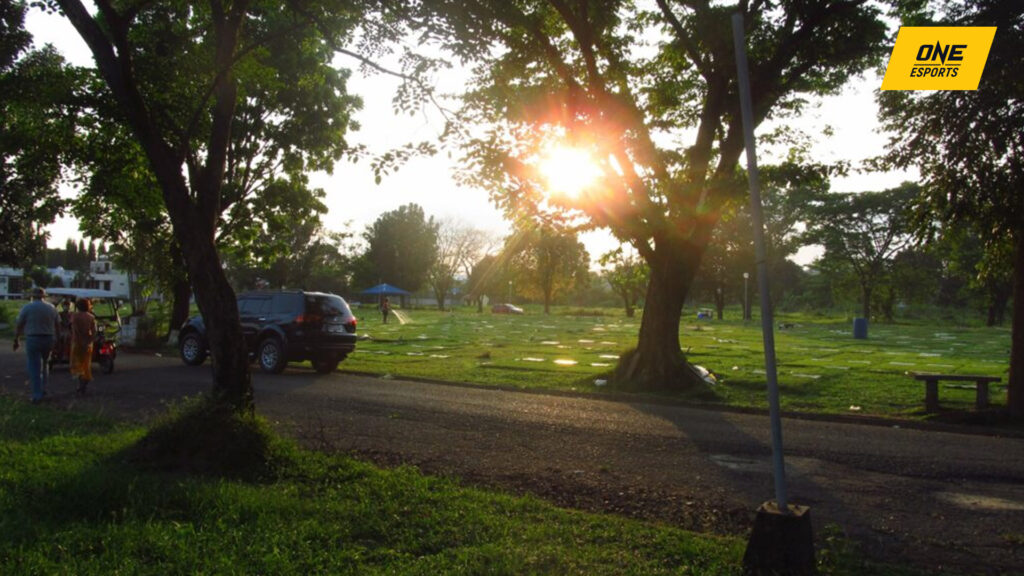 It was Saturday, which was why there were a decent amount of people scattered around the park.
Dusk quickly approached so I immediately went on a hunt for a good spot to perform the gacha ritual. I settled down on a grassy area, meters away from the memorial tablets as a sign of respect to the individuals there.
---
---
The result
Three-star weapon: Sharpshooter's Oath.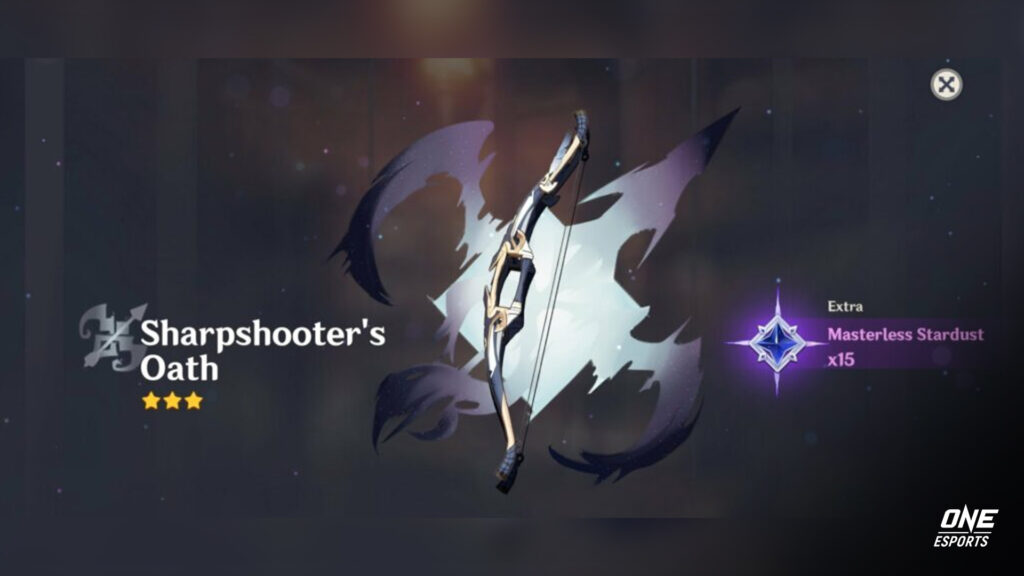 Despite being more closely connected to the spirit realm through the memorial park, the 5-star Pyro still refused to come home. I received a three-star bow weapon instead.
Time is running out, the Moment of Bloom banner is about to disappear… It's time to bust out my trump card for my last gacha ritual.
If you'd like to know about the best Hu Tao wish spots in the game, here are five locations you should visit.
---
Follow ONE Esports on Facebook for more Genshin news, guides, and highlights.
READ MORE: Girl goes to cosplay event as Genshin bride, marries every Zhongli in sight