Teyvat, the vast open-world setting of Genshin Impact, is home to two distinct cities: Mondstadt, inspired by Germany, and Liyue, based in China.
While many Genshin Impact enthusiasts dream of exploring these real-life countries, the expense of travel could put a hole in their banks bigger than a 90-gacha pull.
Fortunately, there's a more affordable option available for Filipino travelers who are eager to experience the game's landmarks. Some of these landmarks are located in the heart of the metro, making them easily accessible to those who want to immerse themselves in the world of Genshin without breaking the bank.
---
---
Genshin Impact locations are popping up in Manila, Philippines, all thanks to avid fans
A quick search on Google Maps Philippines shows three locations inspired by the HoYoverse role-playing game.
Liyue Harbor is no longer next to the ocean but is located near the longest highway in the country, Pan-Philippine Highway, in Paranaque.
One user named "Lumine" left a detailed review of their experience at the location, and even posted a video of them and the head chef of Wanmin Restaurant hanging out around the area.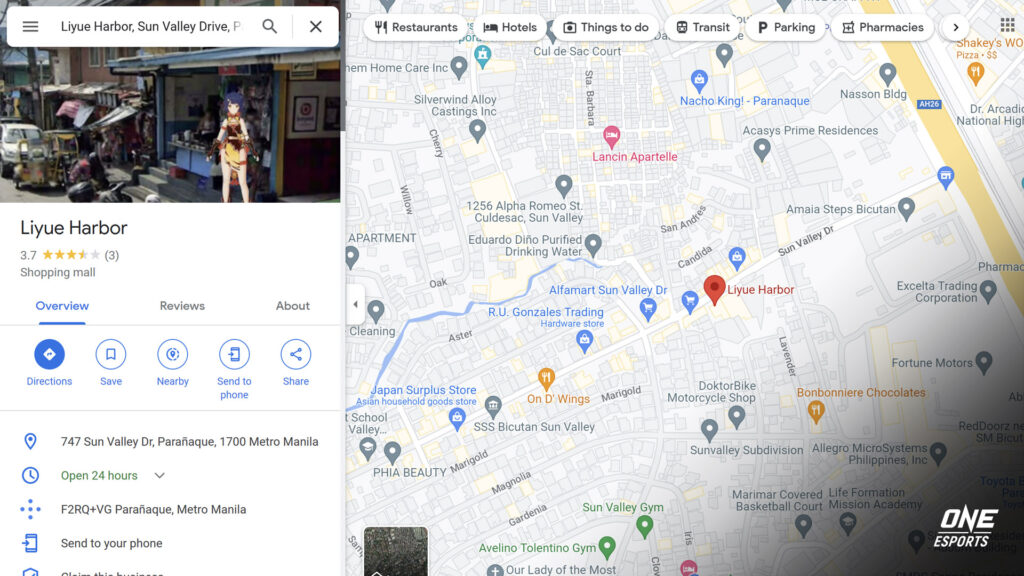 About 20 kilometers from Liyue Harbor is Zhongli Mining Corporation, a mining company named in honor of the 5-star Geo polearm user in Genshin Impact. It seems this is where Filipino travelers get their source of ores such as white iron chunks, crystals, cor lapis, and more.
"Best place to get your iron, white iron, and other things," one user commented. "I can make as much enhancement ores as I want now. 5 stars to Zhongli! Say hi to Hu Tao for me, please."
A miner during the day, a consultant of Hu Tao's Wangsheng Funeral Parlor during the night — what can't Zhongli do?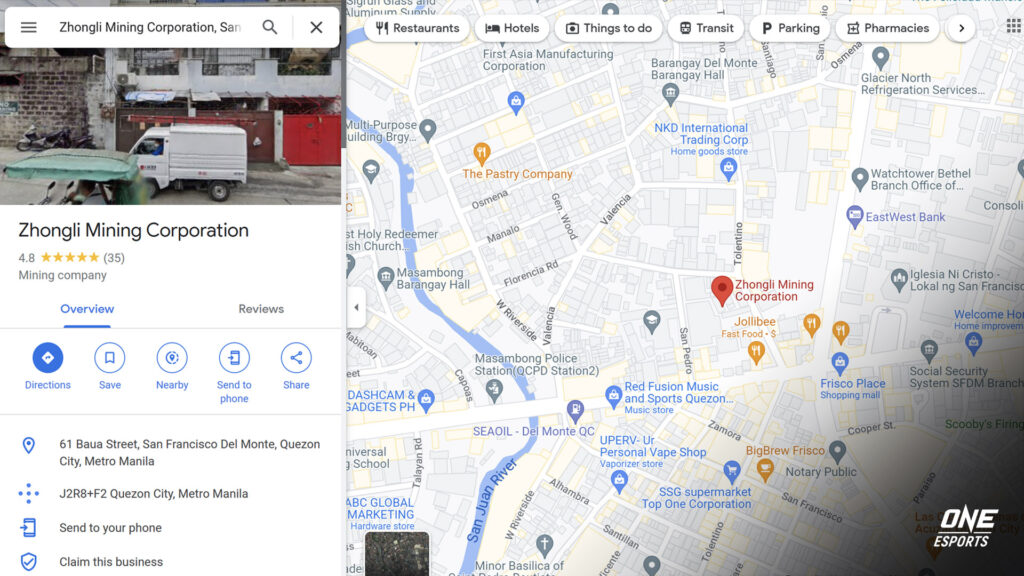 If you're up for a road trip in North Luzon, be sure to drop by Mondstadt Cathedral, situated along Pan-Philippine Highway in Nueva Ecija. Reading the reviews, travelers are highly likely to meet a deaconess named Barbara and a bard named Venti around the cathedral, as well as other unexpected individuals.
"Little kid tried asking me to play with her bombs," one user commented.
"I met this emo nun named Rosaria!" another traveler exclaimed.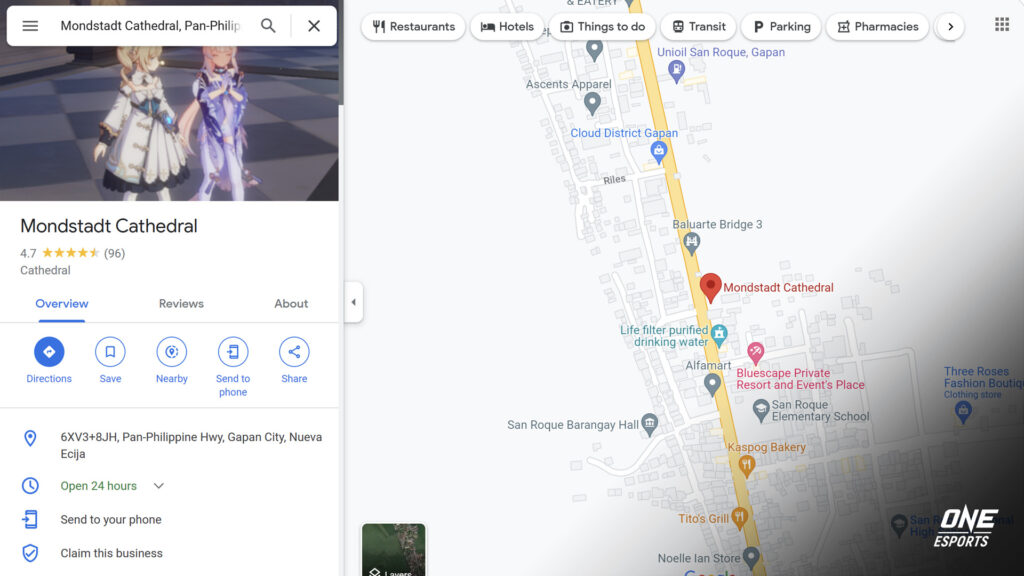 Which of these Genshin Impact locations will you be visiting?
---
Follow ONE Esports on Facebook for more Genshin Impact stories.
READ MORE: Turn Bennett into a strong DPS unit with Mtashed's secret Genshin Impact mechanic