Just last year, miHoYo launched the Genshin Impact Serenitea Pot feature, every player's home away from home.
The Serenitea Pot is basically Genshin's housing system, tucked inside a teapot, a similar concept to Madame Ping's teapot in the Archon Quest Chapter I: Act II – Farewell, the Archaic Lord.
Since its release, a lot of players have gotten creative with their in-game homes. One player recreated Netflix's Squid Game inside their realm, with Klee as the killer doll. Another player used the Serenitea Pot to propose to his fiancé, spelling out the words "Will you be my waifu?" using hedges and bushes in the game.
For new players, unlocking the housing feature is just a few clicks away. Here's a handy guide on the magical teapot, including its quest, location, and realms.
---
Genshin Impact Serenitea Pot requirements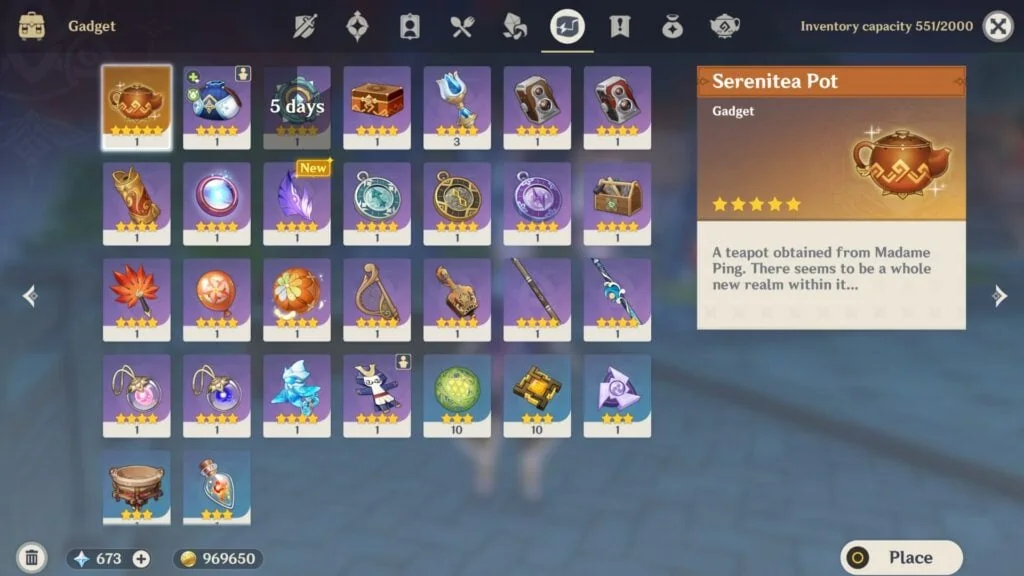 Here are the requirements to unlock your very own Serenitea Pot:
Reach Adventure Rank 28
Complete the Archon Quest, Chapter I Act III: A New Star Approaches
Complete the quest A Teapot to Call Home
---
A Teapot to Call Home quest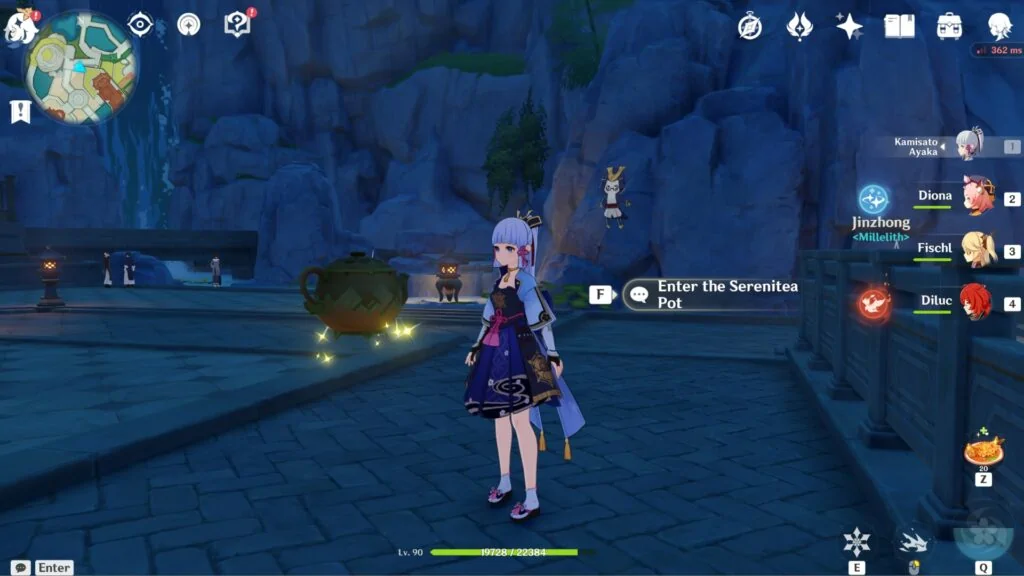 You have to compete the Serenitea Pot World Quest called "A Teapot to Call Home" in order to unlock and start designing your own realm.
Here are the steps to follow to complete the quest:
Talk to Madame Ping.
Talk to Krosl.
Talk to Zhiqiao.
Discuss the situation with Krosl.
Find a convenient place to talk to Zhiqiao.
Talk to Shitou.
Look for the debris.
Report back to Shitou.
Talk to Xingxi.
Talk to Baizhu.
Talk to Krosl.
Talk to Madame Ping.
---
---
Serenitea Pot location
After finishing the quest, you should receive the Serenitea Pot gadget from Madame Ping.
Go to your inventory's gadgets tab, click the Serenitea Pot item, and hit the "Place" button. The magical teapot will then appear before you and you can select the "Enter the Serenitea Pot" option to load the housing feature.
The teapot can be accessed in almost any location, as long as the player places it on a valid surface.
---
Serenitea Pot realms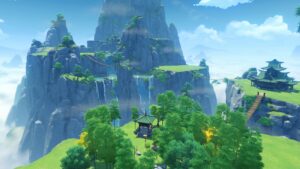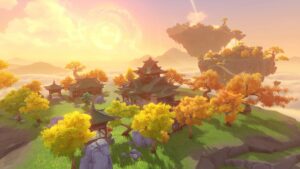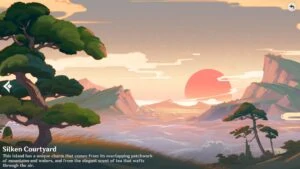 There are four different realms to choose from:
Floating Abode – An island cluster suspended in mid-air. A typical feature of many adepti realms. A boundless world featuring nothing besides a cluster of islands.
Emerald Peak – A cloud-piercing mountain peak. Well, that's how it looks, at least. But being inside a teapot and all, the highest mountain probably reaches no higher than the stalk of a tea leaf.
Cool Isle – An island cluster surrounded by water. One wonders how many cups of tea can be brewed from this vast ocean.
Silken Courtyard – This island has a unique charm that comes from its overlapping patchwork of mountains and waters, and from the elegant scent of tea that wafts through the air.
---
---
Follow ONE Esports on Facebook for more gaming and esports news.
READ MORE: I'm by far the luckiest player in Genshin and here's why